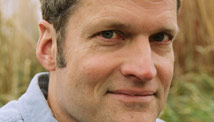 Editor's Note: Stephen Prothero, a Boston University religion scholar and author of "The American Bible: How Our Words Unite, Divide, and Define a Nation," is a regular CNN Belief Blog contributor.
By Stephen Prothero, Special to CNN
(CNN) - On a recent trip to Cuba, I was surprised to see so many classic cars. I knew Havana was famous for its 1950s Fords, Chevrolets, and Oldsmobiles, but I had no idea how prevalent "cacharros" were in small towns and big cities alike.
When I asked a friend, the proud owner of a 1953 Ford, how Cubans kept all these cars running, he told me that they make things up as they go along. But this spirit of improvisation isn't limited to adapting blender parts for your Mercedes-Benz engine. It's evident in Cuban music, the Cuban economy and the Cuban-born religion of Santeria.