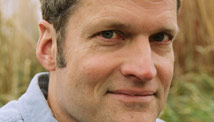 Editor's Note: Stephen Prothero, a Boston University religion scholar and author of "The American Bible: How Our Words Unite, Divide, and Define a Nation," is a regular CNN Belief Blog contributor.
By Stephen Prothero, Special to CNN
(CNN) - On a recent trip to Cuba, I was surprised to see so many classic cars. I knew Havana was famous for its 1950s Fords, Chevrolets, and Oldsmobiles, but I had no idea how prevalent "cacharros" were in small towns and big cities alike.
When I asked a friend, the proud owner of a 1953 Ford, how Cubans kept all these cars running, he told me that they make things up as they go along. But this spirit of improvisation isn't limited to adapting blender parts for your Mercedes-Benz engine. It's evident in Cuban music, the Cuban economy and the Cuban-born religion of Santeria.
Santeria came to the attention of Americans through a landmark Supreme Court case, Church of Lukumi Babalu Aye v. City of Hialeah (1993).
After Hialeah, Florida, passed ordinances banning animal sacrifice (a common practice in Santeria), church members sued, arguing that the law was intended to specifically target them. The Supreme Court found in the church's favor, writing that "the ordinances had as their object the suppression of religion."
Santeria is often described as a mix of Roman Catholicism and the religious traditions of the Yoruba people of West Africa. And in this religion, most of the "orichas" to whom Cubans give their devotion also have Catholic names.
CNN's Belief Blog: The faith angles behind the biggest stories
For example, Ochun, the patron oricha of Cuba, is also Our Lady of Charity.  And Yemalla, an oricha associated with water and fertility and the tides, has been syncretized into la Virgin de Regla.
While in Trinidad, a cobblestoned town in the Sancti Spiritus province in central Cuba, my daughter and I had a long conversation with a Santeria priest at a shrine devoted to Yemalla. He said that every oricha is associated with various numbers, foods, colors, etc. Yemalla's colors are blue and white, in keeping with her association with the sea. Her favorite fruit is the watermelon. And her number is seven.
But what this santero (as Santeria priests are called) really wanted to tell us was that Santeria is not a cult. Many criticize Santeria for its use of animal sacrifice, he told us, but sacrifice is a part of every religion.
In the Bible, what do Mary and Joseph do after Jesus is born? They take him to the temple in Jerusalem and sacrifice two pigeons, he said. Even the Catholic Mass is a form of sacrifice, though in this case what is offered up are bread and wine.
Follow the CNN Belief Blog on Twitter
Cuba is supposed to be both secular and socialist. In reality, it is neither, at least not in pure form. Just about everyone I met was working some sort of angle for money in excess of the meager salaries they earned in their real jobs. And even when the Cuban government denounced religion as an enemy of its Marxist-Leninist state, Cubans found ways to practice their Catholicism or their Santeria (or both).
More than any other country I have visited, Cuba is a nation of improvisers.
The opinions expressed in this commentary are solely those of Stephen Prothero.