By Laura Koran, CNN
Here's the Belief Blog's morning rundown of the top faith-angle stories from around the United States and around the world. Click the headlines for the full stories.
From the Blog:
CNN: Megachurch pastor Creflo Dollar on his daughter: 'She was not punched'
Telling thousands of parishioners that he should never have been arrested, Pastor Creflo Dollar said at his Sunday morning service he neither choked nor punched his 15-year-old daughter, as she claimed in a report to police. Dollar, senior pastor of World Changers Church International in suburban Atlanta, told congregants in the sprawling megachurch and listening at one of more than a dozen satellite churches that when the facts of the case come out, they will be "appalled."
CNN: Hasidic NYPD recruit says he was fired over beard length
A Hasidic NYPD recruit is planning a lawsuit after being dismissed for refusing to trim his beard for religious reasons, his attorney said Sunday. Fishel Litzman, 38, was asked to leave the police academy on Friday, his attorney, Nathan Lewin, told CNN. He began the police academy in January, he said, was in the top 1% of his classes and is "highly regarded" by his peers.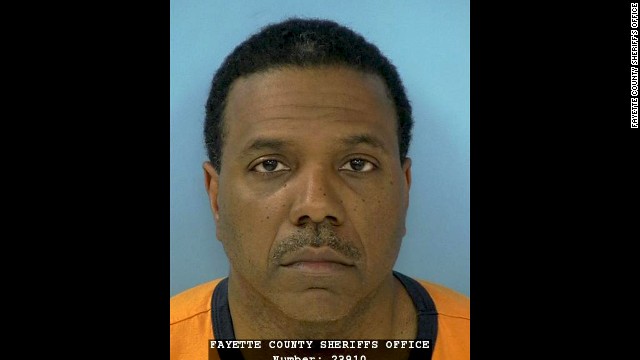 CNN: Creflo Dollar's Prosperity Gospel finds followers and critics
The arrest of Georgia megachurch pastor Creflo Dollar brought renewed attention to his message of the Prosperity Gospel, controversial to some and faith-fulfilling to its followers. Dollar, who was arrested last week after allegedly assaulting his teenage daughter, is the founder and pastor of World Changers Church International in suburban Atlanta.
CNN: Pastor risks church for his principles
Before Sunday morning services, the Rev. Oliver White looked at the rows of empty pews in his tiny St. Paul, Minnesota, church without regret. "If this was a mistake," White said, "then I will make the mistake all over again." In 2005, White made a costly decision. At the United Church of Christ's annual synod in Atlanta, White was among delegates voting in favor of a resolution supporting same-sex marriage.
CNN: Court says lawsuit of 'Vampsh Black Sheep League of Doom Gardamun Family Circle Master Vampire High Priest' is 'frivolous'
A man who said his religious freedom to practice "Vampirism" is being violated in prison won't have his day, or even night, in court. While vampires are a big business, with the "Twilight Saga" film series raking in billions of dollars and HBO's "True Blood" returning on Sunday for its fifth season, the U.S. Court of Appeals for the Fifth Circuit in New Orleans would not bite on the case.
CNN: Argentinian man's relatives battle over transfusion
Relatives of a 38-year-old Argentinian man are fighting a legal battle over whether his religious beliefs should be allowed to trump doctors' recommendations that he be given a blood transfusion. The life of Pablo Albarracini may hang in the balance.
CNN: Nuns brace for Vatican meeting
The leadership of America's largest group of Catholic nuns will head to the Vatican on Tuesday to address accusations that it strayed from church doctrine. "I don't know why Rome is not happy," said Sister Vickey Haran, a nun from the Los Angeles area. "All of our energies have gone into making ourselves better so that we can serve the poor people of God."
CNN: Police arrest Georgia megachurch pastor after disturbance at home
Megachurch pastor Creflo Dollar was arrested in suburban Atlanta for an alleged assault on his 15-year-old daughter, police said Friday. Deputies in Georgia's Fayette County responded to a call about a domestic disturbance about 1 a.m. Friday. Dollar's daughter said she argued with her father over attending a party, said Investigator Brent Rowan of the Fayette County Sheriff's Office.
Tweet of the Day:
[tweet https://twitter.com/publicreligion/status/212031568460525568%5D
Belief on TV:
Enlightening Reads:
The New York Times: Across Religions, Persistent Battles Over What the Faithful May Read
The Sister Margaret Farley indictment is pretty ineffectual as a way of banishing "Just Love" — indeed, the paperback version has shot to No. 16 on Amazon.com. But the episode raises anew the question, always lurking in the cathedral, of who decides what we're allowed to read, and how we're supposed to read it. In religion, who controls the books?
The Guardian: Vatican bank's former president accused of negligence
The ousted head of the Vatican bank came under a withering counter-attack at the weekend as his former top official accused him of negligence and leaked documents were published casting doubt on his mental health.
Christianity Today: Book Buyer Beware? It's Christian Fiction.
Atlanta novelist Creston Mapes is thrilled that a recent weekend of free Kindle downloads gained him legions of new followers. That despite some negative reviews of his book, Nobody. Before the giveaway, Colorado literary agent Rachelle Gardner warned in a blog that if Christian authors fail to mention their books' faith-based content, they are in danger of receiving nasty reviews.
The New York Post: Wheel strict: Hasidic schools banning bikes
Hasidic schools run by the United Talmudical Academy in Brooklyn are putting the brakes on kids riding bicycles to school, warning parents in a letter that students will be expelled for any free-wheeling offense. "Even borrowed bicycles" are off limits, the "final warning" letter reads. The ban was instituted decades ago by Satmar sect Rabbi Joel Teitelbaum, but parents said recent infractions prompted the letter.
Opinion of the Day:
CNN: My Take: Cuban cars, Santeria, and the spirit of improvisation
Stephen Prothero, a Boston University religion scholar and author of "The American Bible: How Our Words Unite, Divide, and Define a Nation," writes about a recent trip to Cuba.
CNN: My Take: Syria's Christian conundrum
Hind Aboud Kabawat is a Syrian attorney. She is also a conflict resolution specialist and senior research analyst at the Center for World Religions, Diplomacy and Conflict Resolution, which is based at George Mason University in Virginia.
CNN: My Take: Catholicism is a dialogue, not a monologue
Stephen Prothero, a Boston University religion scholar and author of "God is Not One: The Eight Rival Religions that Run the World," responds to his Catholic critics.
Join the conversation…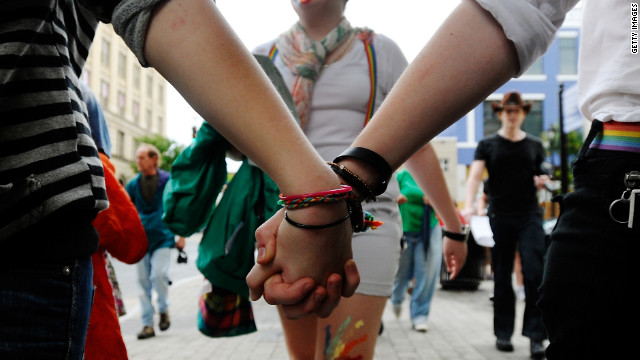 CNN: Same-sex ceremony on Army post draws fire
A same-sex ceremony between an enlisted woman and a civilian woman on a U.S. Army post last month drew protests from lawmakers Thursday. The "private religious ceremony" took place at Fort Polk in Louisiana in May, post spokesman Scott Stearns said, but he would confirm few other details. Rep. John Fleming, a Louisiana Republican whose congressional district includes the Army post, said the military confirmed to him that the same-sex ceremony was performed by an Army chaplain in the chapel.