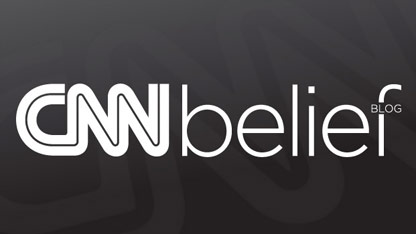 By Laura Koran, CNN
Here's the Belief Blog's morning rundown of the top faith-angle stories from around the United States and around the world. Click the headlines for the full stories.
From the Blog:
CNN: Justices deny review over students' religious messages in classroom
In what have become known as the "Jesus pencil" and "candy cane" cases, the Supreme Court refused Monday to consider appeals from the families of elementary school students over distribution of religious-themed gifts on campus. At issue was whether school officials can be sued for violating the First Amendment rights of what the students claimed was their "private, non-curricular speech based solely upon its religious viewpoint."
CNN: Creflo Dollar latest in long line of top pastors facing allegations of wrongdoing
Atlanta area megachurch pastor Creflo Dollar said on Sunday that he neither choked nor punched his 15-year-old daughter, as she claimed in a report to police on Friday.
CNN: 8 killed in Nigerian church blast, clashes
Three people died in clashes Sunday with police in Jos, Nigeria, hours after a car bomb killed five people during services at a church nearby. Angry crowds wielding makeshift clubs fought with police after chasing away security forces from the destroyed church. A man dragged part of a charred corpse through the street.
Enlightening Reads:
The New York Times: Aided by Orthodox, City's Jewish Population Is Growing Again
After decades of decline, the Jewish population of New York City is growing again, increasing to nearly 1.1 million, fueled by the "explosive" growth of the Hasidic and other Orthodox communities, a new study has found. It is a trend that is challenging long-held notions about the group's cultural identity and revealing widening gaps on politics, education, wealth and religious observance.
Religion News Service: Former USCIRF staffer charges Muslim bias
A former staffer of the U.S. Commission on International Religious Freedom has filed suit against the watchdog agency, saying that it rescinded a job offer because she is Muslim and had worked for a Muslim advocacy group.
The Wall Street Journal: Analysis: Dispute with US nuns began decades ago
A conflict that has entangled the Vatican, American bishops and the largest umbrella group for U.S. nuns may seem to have erupted suddenly, but it actually has its roots in decades-old disputes over Roman Catholic teaching.
Quote of the Day:
I don't consider myself an evangelist at all. But I'm still like a pastor. I pastor people who come to me and pastor them where they are, I life-coach them. I'm pastoring more people now than I ever ministered to before in either of my congregations.
Jerry DeWitt told the Times-Picayune about his conversion from preacher to non-believer. DeWitt, who once preached in a highly religious Louisiana town, is now the executive director of the Freedom From Religion Foundation.
Join the conversation…
CNN: Megachurch pastor Creflo Dollar on his daughter: 'She was not punched'
Telling thousands of parishioners that he should never have been arrested, Pastor Creflo Dollar said at his Sunday morning service he neither choked nor punched his 15-year-old daughter, as she claimed in a report to police. Dollar, senior pastor of World Changers Church International in suburban Atlanta, told congregants in the sprawling megachurch and listening at one of more than a dozen satellite churches that when the facts of the case come out, they will be "appalled."