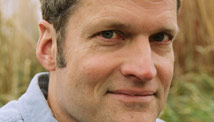 Editor's Note: Stephen Prothero, a Boston University religion scholar and author of "The American Bible: How Our Words Unite, Divide, and Define a Nation," is a regular CNN Belief Blog contributor.
By Stephen Prothero, Special to CNN
When it comes to doubt, sometimes a little skepticism is in order.
As CNN's Dan Merica reported earlier this week, a recent Pew Research Center survey sees doubt rising sharply inside the millennial generation. Between 2007 and 2012, this survey says, the portion of young Americans (those 30 and uner) who say they never doubt the existence of God dropped sharply between 2007 and 2012, from 83% to 68%.
This report has stirred up a chatstorm in the blogosphere, with 2600 comments and counting on Merica's Belief Blog post alone. But does this data really say what many atheists want it to say? Is American religion really heading for a fall?
Look carefully at the survey question. What this data is tracking is the percentage of young people for whom doubt has never creeped into their faith. I don't know about you, but most of the religious people I know experience both doubt and faith over the course of their spiritual lives. So the fact that more than two-thirds of young people say they have never doubted God's existence seems to me evidence of America's extraordinary religiosity, not its disbelief.
That suspicion is supported by the fact that this same Pew survey found that millennials who identify with a religion is not declining. Moreover, according to Pew's U.S. Religious Landscape Survey, only 3% of millennials are atheists.
The takeaway, it seems to me, is not that religion is declining in America but that it is changing. Or, to paraphrase my Boston University colleague and sociologist of religion Peter Berger, what is shifting here is the how of religion. In short, doubt is a part of the spiritual lives of more young people than it has been in the past.
I have been spending way too much time lately with Google's Ngram Viewer. This website allows you to see how prominent certain key words are in books published in various languages from 1800 forward. It's also possible to see how these key words match up against one another over time.
I searched the Ngram database for the words "faith" and "doubt" in American English from 1800 to 2008. Here's what I found:
For much of the nineteenth century, "faith" won out over "doubt." But as Biblical criticism, evolutionary theory, and comparative religions started to chip away at traditional understandings of Christianity, "doubt" ran past faith in the late 1880s. For roughly the next century, the two terms tracked rather closely. During the Reagan Revolution of the 1980s, however, faith bypassed doubt.
What matters here is not the horse race. More significant is the fact that, since the late Victorian period, doubt has become part of the landscape of faith in America. To see doubt as a denial of faith is to misunderstand how most Americans live their religious lives.
The fact that doubt is now a part of faith for a significant minority of American believers strikes me at least as a sign of faith's maturity, not its demise. Perhaps, like the millennials themselves, American religion is growing up.
The opinions expressed in this commentary are solely those of Stephen Prothero.