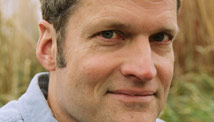 Editor's Note: Stephen Prothero, a Boston University religion scholar and author of "The American Bible: How Our Words Unite, Divide, and Define a Nation," is a regular CNN Belief Blog contributor.
By Stephen Prothero, Special to CNN
Over the past year or so, I have been working on a book called "The American Bible." The hardest part was the table of contents.
"The American Bible" isn't a new translation of the Christian Bible. It's my term for the texts that function like scripture in American public life, the voices to which we are forever returning as we reflect together on what America is all about.
In some cases, we refer explicitly to these texts as "sacred" or "immortal." At a campaign stop in Mesa, Arizona, in February, Mitt Romney implied that the Declaration of Independence and the Constitution might be "inspired by God."