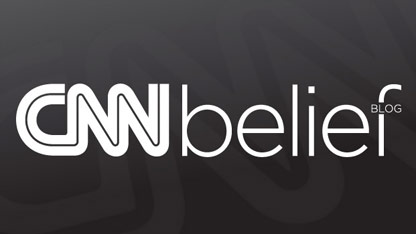 By Laura Koran, CNN
Here's the Belief Blog's morning rundown of the top faith-angle stories from around the United States and around the world. Click the headlines for the full stories.
From the Blog:
CNN: FBI recovers rare first-edition of the Book of Mormon
Law enforcement agents have recovered a rare first-edition copy of the Book of Mormon that was reported stolen from a Mesa, Arizona, bookstore in late May. The FBI announced Thursday the religious book, first published in 1830 in New York, was located two days ago in Herndon, Virginia, and a suspect was arrested.
CNN: Bryce Harper's 'clown question' quip speaks to Mormon prohibition on alcohol
Nineteen-year-old baseball phenom Bryce Harper isn't known for drawing attention to his faith – he's kinda the anti-Tim Tebow in that way – but he didn't hide his dismay Tuesday when thrown a question that intersected squarely with his Mormonism. A Toronto reporter asked Harper, a Washington Nationals outfielder, whether he'd have a beer to celebrate a whopper of a home run and the Nationals' win against the Blue Jays, taking advantage of Ontario's lower drinking age. Harper's response: "That's a clown question, bro." The quip quickly blew up on the Internet.
Tweet of the Day:
[tweet https://twitter.com/RickWarren/status/213349685744775170%5D
Belief on TV:
Enlightening Reads:
The National Catholic Reporter: Bishops told religious liberty is in growing 'global crisis'
There is an increasing "global crisis" of "government restrictions on religion and social hostilities toward religion," an expert on religious liberty told the U.S. bishops Wednesday during their spring national meeting in Atlanta.
The Chicago Tribune: Islamic conference loses area venue for 3rd time in 4 years
In what has become a near-annual ritual in the Chicago suburbs, a conference promoted by a fringe Islamic organization has drawn suspicion, complaints and ultimately a cancellation. Hizb ut-Tahrir America, a group that advocates for countries to be ruled by Islamic law, had planned to hold its Khilafah Conference 2012 on Sunday at The Meadows Club in Rolling Meadows. But some conservatives, including former Republican presidential candidate Rep. Michele Bachmann, stirred protest over the meeting, saying the group was promoting an anti-American agenda.
The Hill: In God we trust?
Edwina Rogers refuses to name names. If the executive director of the Secular Coalition for America knows which members of Congress aren't religious, she isn't telling. Her organization, an advocacy group representing a growing number of nontheistic Americans, recently conducted a silent poll of members of Congress about their faith and personal beliefs. And according to Rogers, 28 of the 535 lawmakers claimed they did not personally believe in a higher power.
USA Today: Domain name dash takes it to .church
LifeChurch.tv, the high-tech megachurch out of Oklahoma, entered the domain-name competition Wednesday, ponying up the $185,000 application fee in an effort to lay claim to .church as the Web faces a massive expansion of domains. But executive pastor Bobby Gruenewald, whose LifeChurch title is innovation leader, says the goal is not to profit from controlling the domain with fees for listing rights but to make Internet outreach easier and more accessible.
The Los Angeles Times: Perhaps we need some help with PR, say Catholic bishops in U.S.
There's no doubt that America's Roman Catholic bishops have had their share of what might quaintly be called bad press. The priest sex-abuse scandal, a Vatican crackdown on nuns, a head-knocking fight with the president of the United States over contraceptive coverage - none of these would qualify as good news. On Thursday, the bishops said they've had enough. It is time, they said, to beef up their public relations arsenal.
Religion News Service: Atheists challenge the tax exemption for religious groups
How much money does the U.S. government forgo by not taxing religious institutions? According to a University of Tampa professor, perhaps as much as $71 billion a year. Ryan Cragun, an assistant professor of sociology, and two students examined U.S. tax laws to estimate the total cost of tax exemptions for religious institutions - on property, donations, business enterprises, capital gains and "parsonage allowances," which permit clergy to deduct housing costs.
Opinion of the Day:
CNN: My Take: More doubts about God doesn't mean religion is weakening
Stephen Prothero, a Boston University religion scholar and author of "The American Bible: How Our Words Unite, Divide, and Define a Nation," gives his take on a recent survey by the Pew Research Center, which shows a sharp increase in the number of millenials who doubt the existence of God.
Join the conversation…
CNN: Unbelieving preachers get help to 'come out' as open atheists
Jerry DeWitt entered the ministry when he was 17, launching a 25-year career as a Pentecostal preacher. He traveled all around his home state of Louisiana, preaching and ministering wherever he could. All these years later, DeWitt, 42, is still on the road, and now takes his message all over the United States. But the nature of that message, along with his audience, has changed dramatically.