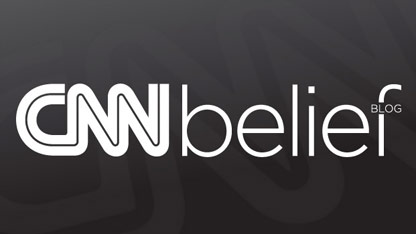 By Laura Koran, CNN
Here's the Belief Blog's morning rundown of the top faith-angle stories from around the United States and around the world. Click the headlines for the full stories.
From the Blog:
CNN: White House receives political cover on immigration from religious groups
President Barack Obama is receiving political cover for his decision to stop deporting some young illegal immigrants from two big groups with whom his relations have been rocky: evangelical Christians and Catholics. "We do give credit where credit is due," said Kevin Appleby, director of Migration and Public Affairs for the United States Conference of Catholic Bishops, on Friday, when Obama made his announcement.
CNN: My Faith: How Jesus saved my dad and my family
This article was adapted from "Kingdom Man" by Dr. Tony Evans, Senior Pastor of Oak Cliff Bible Fellowship in Dallas and president of The Urban Alternative.
Belief on TV:
Enlightening Reads:
The New York Times: Southern Baptists Set for a Notable First
The Southern Baptist Convention, a denomination born in 1845 in defense of slavery and a spiritual home to white supremacists for much of the 20th century, is poised to elect its first African-American president. The Rev. Fred Luter Jr., 55, a New Orleans pastor who got his start preaching on the streets of the Lower Ninth Ward, is expected to be the only candidate for office on Tuesday when Southern Baptists gather here for their annual meeting.
The Huffington Post: Southern Jewish Communities Recruit Newcomers, Offer Incentives As Populations Dwindle
On a recent Tuesday night at Rojos, a trendy Mexican restaurant on the south side of the city, a group of women were kicking off an unusual welcome party for someone they'd never met. Their guest of honor: Lisa Pataky, a 25-year-old student who was new to town, trying out a summer internship and considering moving to Birmingham full-time. Around her were supporters of the Birmingham Jewish Federation, peppering her with reasons to stay: abundant jobs, lack of traffic, low cost-of-living, and - most important - a friendly, tight-knit community of 5,200 Jews spread among five congregations.
The Washington Post: Key Catholic Obama ally shifts position, opposes contraception mandate
The White House has lost perhaps its most prominent Catholic ally in its controversial effort to expand contraception coverage, with the huge Catholic Health Association saying Friday that the mandate for most religious employers to offer coverage would not "adequately meet the religious liberty concerns."
Haaretz: Israel mulls annulment of law requiring parents, adopted kids to share same religion
A bill that would scrap the requirement that parents be the same religion as the child they adopt will be debated Sunday by the Ministerial Committee for Legislation. The proposed law, submitted by MK Nitzan Horowitz (Meretz ), would end the de facto discrimination between secular and religious Jews who adopt children.
Reuters: DNA bolsters Bulgaria's claim to have John the Baptist bone relics
Bulgaria's claim to have unearthed six bones belonging to John the Baptist has received a boost from scientists who have concluded after dating them and analyzing their genetic code that they could indeed be relics of the man who baptized Jesus. The remains, which include a molar and a piece of cranium, were found in July 2010 in a marble sarcophagus in the ruins of a medieval church on the island of Sveti Ivan, or Saint John, off Bulgaria's Black Sea coast near the resort of Sozopol.
The Jewish Telegraphic Agency: Lawsuit accuses Hebrew National of unkosher practices
A lawsuit filed against Hebrew National alleged that its hot dogs and other products are not actually kosher. The class-action suit, filed in May in a federal court in Minnesota, accuses ConAgra Foods — the business designation of Hebrew National that is certified kosher by Triangle K — of several transactions that would render the meat being processed as not kosher.
Quote of the Day:
The biggest problems that atheists face in this country all go back to the fact that we're closeted. People don't know how many atheists there are in this country. There are more atheists than Jews, Muslims, Hindus and Buddhists combined, and doubled.
David Silverman, president of American Atheists, on his organization's efforts to make atheists more open about their non-belief. Read more here.
Opinion of the Day:
CNN: My Take: How I constructed 'The American Bible'
Stephen Prothero, a Boston University religion scholar regular CNN Belief Blog contributor writes about his new book, "The American Bible: How Our Words Unite, Divide, and Define a Nation."
Join the conversation…
CNN: FBI recovers rare first-edition of the Book of Mormon
Law enforcement agents have recovered a rare first-edition copy of the Book of Mormon that was reported stolen from a Mesa, Arizona, bookstore in late May. The FBI announced Thursday the religious book, first published in 1830 in New York, was located two days ago in Herndon, Virginia, and a suspect was arrested.