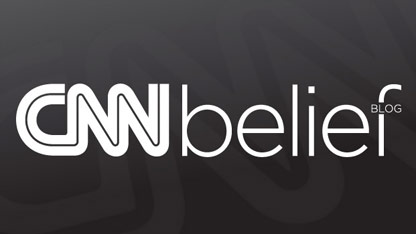 By Laura Koran, CNN
Here's the Belief Blog's morning rundown of the top faith-angle stories from around the United States and around the world. Click the headlines for the full stories.
From the Blog:
CNN: Key Catholic group drops support for White House contraception plan
The Obama administration's key Catholic ally on its controversial plan to require health insurers to provide free contraceptive coverage is dropping support for the plan, potentially complicating the president's relations with Catholics in an election year. The Catholic Health Association, which comprises 2,000 Catholic hospitals, health systems and related organizations, said Friday that although it had initially supported what the White House called a compromise on the contraception issue, it is now "deeply concerned" about the plan and says the White House "has not relieved our initial concerns."
Tweet of the Day:
[tweet https://twitter.com/sullivanamy/status/214810881270358017%5D
Belief on TV:
Enlightening Reads:
The National Catholic Reporter: Nuns on the Bus kicks off nationwide tour in Iowa
Republican and Catholic Congressman Steve King of Iowa should have known better than to disappoint a nun, especially a group of them who have come clean across the United States just to see him. But that is exactly what he did Monday, leaving a small typed note taped on the door of his newly opened Ames office that said he was meeting with voters across his newly redrawn Iowa 4th Congressional District.
The Jewish Telegraphic Agency: OU formally comments on Obama contraceptive coverage rules
The Orthodox Union in formal comments expressed its concerns on pending Obama administration regulations mandating employer-sponsored health plans for contraceptives and sterilization. The comments filed Monday with the U.S. Department of Health and Human Services express concerns over the regulations' exemption of houses of worship but not other religious entities such as schools, hospitals and social welfare program providers.
Religion News Service: American nuns call Vatican talks 'difficult'
Relations between the Vatican and the American nuns who are under investigation seem to be worsening after the sisters said Monday that initial discussions with Rome about a resolution to their standoff were "difficult" and that comments by several U.S. bishops have not made negotiations easier.
The Salt Lake Tribune: Marco Rubio's book explains why he left Mormonism
Florida Sen. Marco Rubio credits his short-lived time as a Mormon for providing a moral compass in his youth, though he also discloses for the first time his family's struggles with the constraints of the faith and his eventual return to the Catholic fold. In his new autobiography, An American Son, available Tuesday, the Florida Republican candidly discusses the three years he spent as a member of The Church of Jesus Christ of Latter-day Saints and lauds the Utah-based faith for helping his Cuban-immigrant mother and him when they moved from Miami to Las Vegas when he was a grade-schooler.
The Washington Post: Child preacher in Prince George's believes God speaks through him
Ezekiel Stoddard is 11. Last month, he was ordained as a minister in his family's independent Pentecostal church, an act sanctioned by the state of Maryland. Ezekiel is part of a centuries-long tradition, one that spans the globe. Even as the world becomes ever more modern and sophisticated, child preachers remain a subject of fascination and debate.
Quote of the Day:
The world looks at me and thinks, you know, I'm a football player that's a Christian. You know? I look at the world and say 'I'm a Christian that happens to play football.'
Football player Tim Tebow, speaking at an evangelical Father's Day event at Qualcomm Stadium in San Diego on Sunday, on being received by the public as a Christian role model. Watch the full CBS report here.
Join the conversation…
CNN: My Faith: How Jesus saved my dad and my family
This article was adapted from "Kingdom Man" by Dr. Tony Evans, Senior Pastor of Oak Cliff Bible Fellowship in Dallas and president of The Urban Alternative.