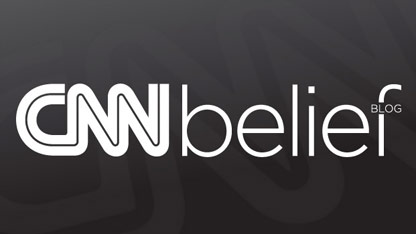 By Laura Koran, CNN
Here's the Belief Blog's morning rundown of the top faith-angle stories from around the United States and around the world. Click the headlines for the full stories.
From the Blog:
CNN: Southern Baptists elect first black president
More than 160 years after its founding as a pro-slavery church, the Southern Baptist Convention on Tuesday elected a black pastor for the first time to lead the denomination. The election of the Rev. Fred Luter Jr. of New Orleans comes 17 years after Southern Baptist leaders apologized for the denomination's onetime support of white supremacist and segregationist policies.
CNN: Hasidic child sex abuse allegations
Areas of Brooklyn, New York feel like a trip back in time. Ultra-Orthodox Jewish communities live a lifestyle that mirrors their ancestors from centuries ago. The dress, hair, language, education, food, values, prayers, traditions and community structure have been passed down and preserved through many generations and across oceans. All of those are an expression of the residents' profound faith in God. What is not visible are shameful secrets: Child sex abuse scandals have been making headlines for years and bringing unwanted attention to a group bent on privacy.
CNN: 'Recovering Catholics' reveal spiritual journeys
Kristen Kelly was raised Roman Catholic, attended Catholic elementary school and considered herself a good Catholic, but when she was 21-years-old that changed. "A coworker asked me if I believe in Jesus Christ," she says. Despite spending her entire life in the Roman Catholic Church she couldn't answer the question.
Tweet of the Day:
[tweet https://twitter.com/publicreligion/status/215111972251906049%5D
Belief on TV:
Enlightening Reads:
Christianity Today: Q & A: Marco Rubio on His Faith of Many Colors
As speculation has grown over who Mitt Romney will pick as his running mate, Florida Senator Marco Rubio has topped nearly every list. Rubio has also drawn attention with the release of his memoir, An American Son, as well as his brief time in the Church of Jesus Christ of Latter-day Saints, his baptism into the Roman Catholic Church, and his ties to an evangelical church. Christianity Today online editor Sarah Pulliam Bailey spoke with Rubio about his diverse faith background, how his faith influences his policy positions, and why Christians should be involved in the public square.
The New York Times: West Bank Mosque Is Set Ablaze and Vandalized
A West Bank mosque was burned and vandalized early on Tuesday, with graffiti warning in Hebrew of a "war" over the impending evacuation of the small, disputed Jewish settlement of Ulpana. Police officials said it was the fourth attack on a mosque in the last 18 months and part of a recent uptick in so-called price tag episodes by radical settlers.
The Jewish Telegraphic Agency: Hebrew National's owner rejects suit's claim that products are not up to kosher standards
Hebrew National boasts of "answering to a higher authority," but several class-action lawyers are hoping to take one of the country's largest kosher meat producers to an earthly court. A class-action lawsuit filed recently alleges that Hebrew National's iconic hot dogs and other meats do not comport with the brand's claim to be kosher "as defined by the most stringent Jews who follow Orthodox Jewish law."
Religion News Service: Religious groups vie for Internet domain names
Religious groups have long vied for prime parcels of land, planting churches on town squares and monasteries amid isolated mountains. But now they're targeting real estate in a less tangible sphere: cyberspace. For the first time in its history, the international nonprofit that doles out generic Internet domain names such as ".com" and ".edu" will allow more specific web address extensions like ".church."
The Huffington Post: Belief In Hell Lowers Crime Rate, According To International Study
Religions are thought to serve as bulwarks against unethical behaviors. However, when it comes to predicting criminal behavior, the specific religious beliefs one holds is the determining factor, says a University of Oregon psychologist. The study, appearing in the Public Library of Science journal PLoS ONE, found that criminal activity is lower in societies where people's religious beliefs contain a strong punitive component than in places where religious beliefs are more benevolent. A country where many more people believe in heaven than in hell, for example, is likely to have a much higher crime rate than one where these beliefs are about equal.
Quote of the Day:
I really don't endorse criticisms of the President's faith. I don't think they are fair, to be honest. One key thing about Christianity is that it requires voluntary acceptance of faith. If someone says he is a Christian, it is a sign of Christianity in and of itself.
Republican Senator Marco Rubio of Florida tells Christianity Today, in response to those who doubt President Obama is a Christian.
Join the conversation…
CNN: Key Catholic group drops support for White House contraception plan
The Obama administration's key Catholic ally on its controversial plan to require health insurers to provide free contraceptive coverage is dropping support for the plan, potentially complicating the president's relations with Catholics in an election year. The Catholic Health Association, which comprises 2,000 Catholic hospitals, health systems and related organizations, said Friday that although it had initially supported what the White House called a compromise on the contraception issue, it is now "deeply concerned" about the plan and says the White House "has not relieved our initial concerns."