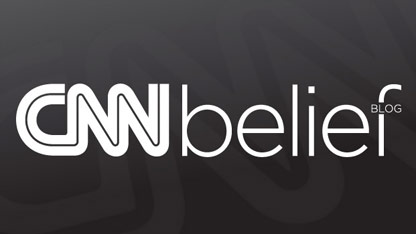 By Laura Koran, CNN
Here's the Belief Blog's morning rundown of the top faith-angle stories from around the United States and around the world. Click the headlines for the full stories.
From the Blog:
CNN: No verdict in Philadelphia priest sex abuse trial, source says
A Philadelphia jury was unable to reach a verdict Wednesday on four of five charges in a landmark priest sex abuse case, according to a source familiar with the proceeding. There appear to be two holdouts, and the judge has ordered jurors to keep deliberating, the source said. It is not clear which charges could not be agreed upon.
CNN: New Southern Baptist leader: Former street preacher, Katrina survivor
Hospitalized at age 21 with compound fractures and serious head injuries after a motorcycle accident, Fred Luter Jr. decided to give his life to God and enter the ministry. A native of New Orleans' impoverished lower Ninth Ward neighborhood, Luter was the third of five children raised by a divorced mother who worked as a seamstress and a surgical scrub assistant, according to Thom Rainier, president and CEO of the Nashville, Tennessee-based LifeWay Christian Resources and a friend of Luter's.
CNN: Can 'true Catholics' support same-sex marriage?
Jim Smith is a former Roman Catholic priest who left his post with the church 10 years ago. He's an ex-priest for several reasons, he says, but one of his main concerns was the church's stance against same-sex marriage and other LGBT issues. But Smith remains a Catholic – though he says being a Catholic who actively campaigns for legalized same-sex marriages can be difficult these days.
Tweet of the Day:
[tweet https://twitter.com/BeliefBeat/status/215584736171655168%5D
Belief on TV:
Enlightening Reads:
Religion News Service: 'Radicalization' hearings on Muslim return to Capitol
House lawmakers split along party lines at a hearing Wednesday meant to gauge Muslim responses to earlier hearings on the "radicalization" of American Muslims. Testimony by four witnesses was overshadowed by Republicans who defended the four prior hearings and Democrats who questioned whether they were misguided or actually harmful to Muslim Americans.
USA Today: Catholic bishops press cause against federal mandates
U.S. Catholic leaders, claiming religious liberty is under assault from the Obama administration, are launching two weeks of non-stop nationwide teaching, preaching and public events to press their cause. The campaign kicks off Thursday. Government, they say, should not decide who is religious enough to be exempt from government mandates — particularly a requirement to provide free contraception insurance coverage — that would force the faithful to violate church doctrine.
The Jewish Telegraphic Agency: Hebrew-language charter school in N.Y.'s Harlem gets go-ahead
A Hebrew-language charter school approved for the Harlem neighborhood of New York is scheduled to open in the fall of 2013. The Harlem Hebrew Language Academy Charter School was formally approved Tuesday by the New York State Board of Regents. It will be modeled after the Hebrew Language Academy Charter School in Brooklyn.
Opinion of the Day:
CNN: My Take: Asian immigration is making U.S. less religious
Stephen Prothero, a Boston University religion scholar and author of "The American Bible: How Our Words Unite, Divide, and Define a Nation," gives his take on new immigration statistics, and what they could mean for the future of religion in the United States.
Join the conversation…
CNN: 'Recovering Catholics' reveal spiritual journeys
Kristen Kelly was raised Roman Catholic, attended Catholic elementary school and considered herself a good Catholic, but when she was 21-years-old that changed. "A coworker asked me if I believe in Jesus Christ," she says. Despite spending her entire life in the Roman Catholic Church she couldn't answer the question.