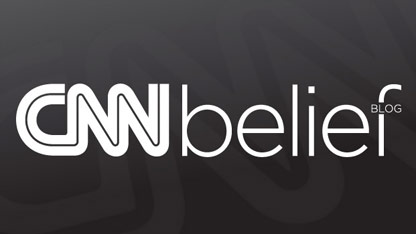 By Laura Koran, CNN
Here's the Belief Blog's morning rundown of the top faith-angle stories from around the United States and around the world. Click the headlines for the full stories.
From the Blog:
CNN: 2 communities linked to polygamous sect sued for alleged religious discrimination
Two communities dominated by the Fundamentalist Church of Jesus Christ of Latter-day Saints and its jailed leader Warren Jeffs have been sued by the federal government for alleged religious discrimination against citizens who don't belong to the polygamous sect. The Civil Rights Division of the Justice Department filed suit against Colorado City, Arizona, and Hildale, Utah, and their local utility companies for taking actions including denying or delaying water to nonmembers of the FLDS faith.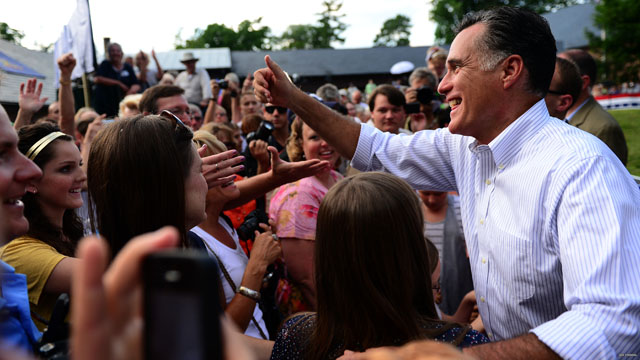 CNN: Bias against Mormon presidential candidate unchanged since 1967, poll finds
Bias against a Mormon presidential candidate hasn't budged in 45 years, with 18% of Americans saying they would not vote for a well-qualified candidate who happened to be Mormon, according to a Gallup Poll released Thursday. The survey points up potential challenges for presumptive Republican presidential nominee Mitt Romney, who is vying to be the first Mormon in the White House.
CNN: Harsh anti-gay preaching alarms gay rights supporters and Christian conservatives alike
The little boy with a buzz cut shows no sign of nervousness as he sings in front of the church congregation. Dressed in a pressed white shirt and blue sweater vest, he holds the microphone and sings that the Bible is right, then lets loose the line that brings whoops from the congregation: "Ain't no homo gonna make it to heaven." Next to him, an adult beams as worshippers rise to their feet and cheer.
Tweet of the Day:
[tweet https://twitter.com/ReligionNewsNow/status/215825899050905600%5D
Belief on TV:
Enlightening Reads:
The New York Times: Ultra-Orthodox Men Charged With Trying to Silence Accuser
The Brooklyn district attorney, facing a wave of public criticism about his handling of sexual abuse allegations in the ultra-Orthodox Jewish community, on Thursday charged four men with attempting to silence an accuser by offering her and her boyfriend a $500,000 bribe, and threatening her boyfriend's business.
Christianity Today: Barack Obama: Evangelical-in-Chief?
The 2012 campaign has placed evangelicals in a paradox. A recent PRRI/RNS poll reveals that white evangelicals support a Mormon presidential candidate over Obama by an overwhelming 49% margin, but are simultaneously the religious group most likely to say it is important for a presidential candidate to share their religious beliefs (67%).
The Washington Post: Mormonism good for the body as well as the soul?
Forget South Beach. Will the next great nutrition fad be the Provo Diet? Mormon religious beliefs have gotten plenty of scrutiny in this election, but what about the Mormon lifestyle? Turns out there is evidence that Latter-Day Saints are more likely than the rest of us to actually live into their latter days.
The Jerusalem Post: 'Gap between Israel, US Jews due to weak Jewish ID'
Jewish Americans have differences of opinion on how and whether they can criticize Israel from afar. But they agree the bulk of Jewish Americans –especially those who are young and not Orthodox – are increasingly indifferent toward or alienated from the country, mostly because of the weakening of their sense of Jewish identity.
Religion News Service: Donations to religious institutions decline for second straight year
Post-recession America is beginning to open its wallet to charities again, but is not giving as generously to religious institutions. While charitable donations from individuals rose nearly 4 percent overall in 2011, according to the annual "Giving USA" report, donations to houses of worship and other religious bodies dropped by 1.7 percent - a decrease for the second year in a row.
Opinion of the Day:
CNN: Where are the good Christians?
Dean Obeidallah, a former attorney, is a political comedian and frequent commentator on various TV networks including CNN. He is the editor of the politics blog "The Dean's Report" and co-director of the upcoming documentary, "The Muslims Are Coming!"
Join the conversation…
CNN: Can 'true Catholics' support same-sex marriage?
Jim Smith is a former Roman Catholic priest who left his post with the church 10 years ago. He's an ex-priest for several reasons, he says, but one of his main concerns was the church's stance against same-sex marriage and other LGBT issues. But Smith remains a Catholic – though he says being a Catholic who actively campaigns for legalized same-sex marriages can be difficult these days.