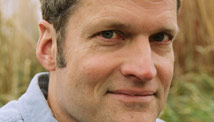 Editor's Note: Stephen Prothero, a Boston University religion scholar and author of "The American Bible: How Our Words Unite, Divide, and Define a Nation," is a regular CNN Belief Blog contributor.
By Stephen Prothero, Special to CNN
Where I live in Massachusetts, Catholicism is in the blood - even if you aren't Catholic.
Coaches scheduling practice times for their soccer teams had better figure out when catechism classes are happening, otherwise they are likely to be playing a scrimmage with one defensive player and a wing, and perhaps no one on the opposing side.
But how does Massachusetts Catholicism match up the rest of the country? Where is Catholicism weak? Strong? And how will those strengths and weaknesses play into the 2012 election?
According to data provided to me by Rich Houseal of the Association of Statisticians of American Religious Bodies, Massachusetts is the most Catholic state in the nation. Here 44.9% of the total population are Catholics, versus 44.3% in Rhode Island, 36.8% in New Jersey, 35.1% in Connecticut, and 32.4% in New York.
None of these states, however, is as Catholic as the Supreme Court, which now features six Catholics out of nine justices, for a percentage of 66.7%.
The least Catholic states in the union are all in the South, with seven states in that region claiming fewer than 5% Catholics. But Tennessee tops that list, with Catholic adherents making up only 3.5% of its total population.
CNN's Belief Blog: the faith angles behind the big stories
A terrific map available at the ASARB shows the Catholic Church and the Southern Baptist Convention in something of a neck-and-neck race when it comes to the religious groups that predominate in U.S. counties.
Here the Catholic Church is the national winner, with 1,231 counties, with the Southern Baptist Convention close behind with 1,217, and the United Methodist Church a distant third with 244.
But as any political pollster can tell you, Catholics are far more widely dispersed geographically than Southern Baptists. In addition to the traditional Catholic strongholds of New England and the Southwest, Catholics predominate in the Pacific Northwest and in many Midwestern counties. Southern Baptists, by contrast, are confined almost entirely to the Bible Belt, though it should be noted that Catholics predominate in much of south Florida and south Texas.
How this plays out in the election of 2012 is hard to gauge.
Clearly the days when Catholics voted for Democrats en masse are long past. In fact, some observers now believe that there really isn't any "Catholic vote" any more because Catholics, who now constitute roughly a quarter of the electorate, are so widely dispersed and evenly split among the two major parties.
But Catholics have been swing voters in recent presidential elections, supporting Ronald Reagan and George H. W. Bush in the 1980s, Bill Clinton in the '90s, and George W. Bush in the 2000s. In 2008, Catholics preferred Barack Obama over John McCain by a 54%-45% margin.
Follow the CNN Belief Blog on Twitter
If the 2012 election continues to tighten, part of the story as Obama and Romney kick their campaigns into high gear will be whether Catholics will push the president over the top in key swing states such as Pennsylvania, Wisconsin and New Mexico, where Catholics predominate.
Either way, pundits from both parties are likely to be reading this ASARB religion map against the electoral college map as we head into November.
The opinions expressed in this commentary are solely those of Stephen Prothero.