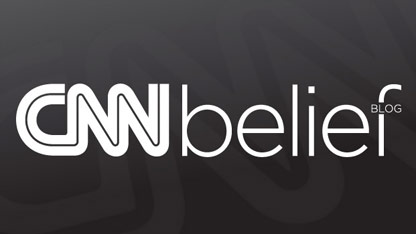 By Laura Koran, CNN
Here's the Belief Blog's morning rundown of the top faith-angle stories from around the United States and around the world. Click the headlines for the full stories.
From the Blog:
CNN: A rabbi, a Mormon and a black Christian mayor walk into a room...
Mayor Cory Booker waits in his wood-paneled city hall office for his next visitors. His life, even on a Sunday, is tightly scheduled. He checks the time on his cell phone and lets the ribbing of his two friends, who are now late, begin. "Jewish time is even worse than black time," he says, "although I should never drag all the Jewish people down with Shmuley." And then, about the other guy: "I thought Mormons were always 15 minutes early?"
CNN: Philadelphia abuse trial has taken toll on very Catholic city
A Philadelphia sex abuse trial in which a jury reached a mixed verdict on a church higher-up accused of protecting sexually abusive priests was closely watched for its national implications. Monsignor William Lynn was convicted of one count of child endangerment on Friday, and victims groups hope that conviction will pave the way for prosecutors across the country to go after church officials – and not just accused priests – in confronting sex abuse.
CNN: High-ranking priest guilty on one count in child sex abuse case
Monsignor William Lynn, the highest-ranking cleric accused of imperiling children by helping cover up sexual abuse, was found guilty Friday of one count of child endangerment. He was found not guilty on a second count of endangerment and a conspiracy charge to protect a priest accused of abuse.
CNN: Prominent atheist blogger converts to Catholicism
She went from atheist to Catholic in just over 1,000 words. Leah Libresco, who'd been a prominent atheist blogger for the religion website Patheos, announced on her blog this week that after years of debating many "smart Christians," she has decided to become one herself, and that she has begun the process of converting to Catholicism.
CNN: Bulgarian bones could be John the Baptist's as claimed, scientists say
When the tools of modern science are applied to religious relics, the results are almost always the same: Science says the relics aren't what their supporters claim. The most famous of them all, the Turin Shroud, is widely regarded as a Middle Ages forgery, and even the Catholic Church does not insist the shroud was actually used to wrap the body of Jesus himself. So when Bulgarian archeologists announced two years ago that they had found the bones of John the Baptist, Tom Higham was skeptical.
Tweet of the Day:
[tweet https://twitter.com/askmormongirl/status/216719305197371392%5D
Belief on TV:
Enlightening Reads:
The Washington Post: Why are evangelicals supporting immigration reform?
Americans believe there's too much religion talk in the public sphere, and these days, it's especially easy to be cynical. Scratch the surface of any passionately held faith-based position between April and November of an election year, and find a political agenda. That's because issues like gay marriage and religious liberty motivate voters in the right and left base who might otherwise be lackadaisical or unmoved by their choice of candidates. Too often politically motivated religious leaders say "souls" when they really mean "votes."
The Salt Lake Tribune: Group offers help to Mormons whose spouses are gay
In the summer of 2008, Sarah Irish Nicholson's well-ordered Mormon life was unraveling, and she needed someone to talk to. Nicholson's husband of 13 years, whom she had loved since they were madrigal partners in high school, told her he was gay. Latter-day Saints in her West Valley City ward kept saying gay-rights advocacy was Satan's work, she says. Though the couple remained together at first and honored their marriage vows, several local Mormon leaders were not only unsympathetic, they also were openly hostile to the news.
Religion and Politics: The Plight of Pagans in the Military
Stefani Barner likes to say she is married to the military. She lives in Eastpointe, Michigan, 10 miles from Selfridge Air National Guard Base, where her husband Robert is an aircraft mechanic. The Barners are also practicing Pagans—a faith often ill at ease with military culture.
The Toronto Star: Amsterdam's newcomers thrive even as immigration gets tougher
The El Tawheed Mosque, long held as a main outpost for radical Islam in the Netherlands, sits on a slender road called Jan Hanzenstraat, directly across from a well-patronized coffee shop called Millennium. Not to be confused with a café, this coffee shop is where you can buy and smoke marijuana legally.
Catholic News Agency: Philadelphia archdiocese cuts jobs, closes newspaper
Facing a $17 million projected deficit, the Archdiocese of Philadelphia is cutting over 40 jobs, closing and restructuring programs, and shuttering its 117-year-old newspaper The Catholic Standard and Times. "I took this action with great reluctance, as one of several urgently needed steps to restore our Church to a healthy footing," Archbishop Charles J. Chaput of Philadelphia said June 21.
Quote of the Day:
If you are not spiritually unified with your spouse, you'll never achieve the depth of true emotional and sexual unity that God wired you to have. Your faith is your world view. It is a part of your life and should be the biggest part of your life. When you can't share that, you're operating on different wavelengths. Disharmony in any personal area always hinders and prevents deep soul-satisfying intimacy, both sexual and emotional. Your relationship will never be as deep as it could be. People have no idea how important God is to relationships.
Author and Pastor Rick Warren told the Orange County Register, when asked how important it is for couples to share the same religious beliefs. Warren recently kicked off a seminar at his California mega church aimed at helping singles find love.
Opinion of the Day:
CNN: My Take: Where are the Catholics (and how will they vote)?
Stephen Prothero, a Boston University religion scholar and author of "The American Bible: How Our Words Unite, Divide, and Define a Nation," writes about Catholicism across the United States.
Join the conversation…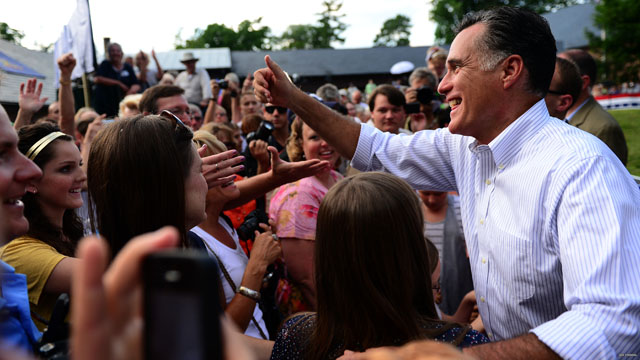 CNN: Bias against Mormon presidential candidate unchanged since 1967, poll finds
Bias against a Mormon presidential candidate hasn't budged in 45 years, with 18% of Americans saying they would not vote for a well-qualified candidate who happened to be Mormon, according to a Gallup Poll released Thursday. The survey points up potential challenges for presumptive Republican presidential nominee Mitt Romney, who is vying to be the first Mormon in the White House.