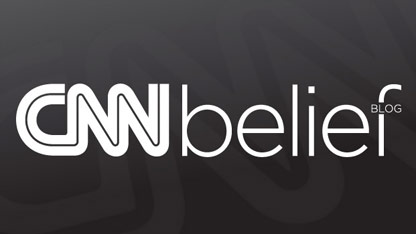 By Laura Koran, CNN
Here's the Belief Blog's morning rundown of the top faith-angle stories from around the United States and around the world. Click the headlines for the full stories.
From the Blog:
CNN: My Faith: Amid cameras and countdowns, a higher calling
CNN International business news anchor Charles Hodson charts the journey that has taken him from the studio to the brink of ordained ministry – and explains how he plans to combine priesthood with his 34-year career in broadcast journalism.
CNN: Reporter leaves Fox News to join Vatican staff
Correspondent Greg Burke has left Fox News to join the Vatican as a senior adviser of communications to the secretariat of state at the Holy See, the Vatican announced late Sunday. "This new figure will have the task of dealing with communications issues in the work of the secretariat of state and will oversee relations with the Holy See Press Office and other media institutions of the Holy See," Vatican spokesman Father Federico Lombardi said in a statement.
CNN: Catholic bishops launch religious liberty campaign
The U.S. Conference of Catholic Bishops has launched a two-week crusade against what it calls the federal government's violations of its religious liberty. The campaign, known as the Fortnight for Freedom, is about "prayer, education and action," said Cardinal Donald Wuerl, archbishop of Washington, in an interview Sunday with CNN.
CNN: Sandusky's pastor addresses conviction from pulpit
Jerry Sandusky sits in a county jail cell in Bellefonte, Pennsylvania, but his presence and the weight of the 45 guilty verdicts rendered against the former Penn State football coach on Friday night hung in the air Sunday morning at the State College church where he and his wife are longtime members.
CNN: 'Clown question, bro' takes off, with a T-shirt, a beer and a trademark
You know a quote has entered the national lexicon when a major sports merchandise company plans to plaster it on T-shirts, it inspires a brand new beer and the Senate majority leader invokes it to respond to a reporter. "That's a clown question, bro," Washington Nationals baseball phenom Bryce Harper told a Canadian reporter who earlier this month asked the 19-year-old about his favorite beer. Though the drinking age in Ontario is 19, Harper is a Mormon. His religion prohibits alcohol consumption.
Tweet of the Day:
[tweet https://twitter.com/RickWarren/status/217416965680140289%5D
Enlightening Reads:
Christianity Today: What Egyptian Christians Think About Their New Islamist President
In the most democratic elections since 1952, the people of Egypt have freely chosen their leader. And for the first time in history, that leader is a native-born Islamist. Many rejoiced at the triumph of the candidate of Islam, one who had pledged to implement Shari'ah law. Others, nervous at the prospect of Muslim Brotherhood rule, nevertheless exulted in the triumph of the revolution, first deposing Mubarak and then defeating his former minister.
Religion News Service: Pool of American imams too small to meet the demand
The Islamic Center of New England has always been led by imams born outside America. The two-campus mosque would like to change that, but it's proving harder than leaders had thought. The ICNE's mosque here on the South Shore of Boston has been without an imam since 2006, when the last imam was arrested for immigration fraud. A rotating cast of lay and trained imams have led congregational Friday prayers and other mosque functions since then.
The Huffington Post: Arab Women As Likely As Men To Support Islamic Law In Middle East After Arab Spring, Says Survey
A Gallup report released Monday found that Arab women are as likely as Arab men to want Islam to play a role in their countries' laws and that religious Arab men are more likely to support certain women's rights than men who are less devout.
The Jewish Telegraphic Agency: Swastika banners startle New Yorkers, others in area
A swastika on the banner of an airplane startled beach-goers in New York and surrounding states. The banner included the word swastika and a swastika intertwined with a Star of David, the symbol of the Raelian movement. On Saturday it flew over New York, Long Island and New Jersey, while another flew over Los Angeles, according to reports. The banners marked the third annual Swastika Rehabilitation Day sponsored by the Raelian movement, which was founded in 1974, and says that it has more than 70,000 members in 104 countries.
Join the conversation…
CNN: Prominent atheist blogger converts to Catholicism
She went from atheist to Catholic in just over 1,000 words. Leah Libresco, who'd been a prominent atheist blogger for the religion website Patheos, announced on her blog this week that after years of debating many "smart Christians," she has decided to become one herself, and that she has begun the process of converting to Catholicism.