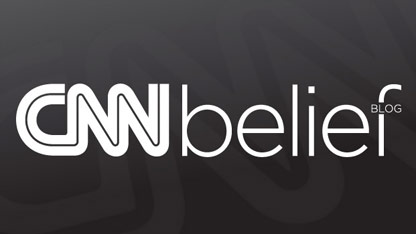 By Laura Koran, CNN
Here's the Belief Blog's morning rundown of the top faith-angle stories from around the United States and around the world. Click the headlines for the full stories.
From the Blog:
CNN: Judge orders Catholic cleric to remain in jail for now
The highest-ranking Catholic church cleric charged and convicted in the landmark child sexual abuse trial will remain in jail for the time being, a Philadelphia judge ordered Tuesday. Monsignor William Lynn was found guilty Friday of one count of child endangerment, the first time a U.S. church leader has been convicted of such a charge.
CNN: Road tripping nuns hit middle America
A few months ago Sister Simone Campbell was in a brainstorming meeting trying to come up with ways to get the public's attention. "We thought maybe we could buy an online ad," said Campbell, the executive director of NETWORK, a liberal Catholic social justice lobby based in Washington. Everything changed after the Vatican publicly scolded The Leadership Conference of Women Religious, an umbrella group for U.S. nuns, for allowing "radical feminist themes" to go unchecked a conferences and in their literature.
Tweet of the Day:
[tweet https://twitter.com/HuffPostRelig/status/217787138895380480%5D
Belief on TV:
Enlightening Reads:
The Huffington Post: Presbyterian Vote On Gay Marriage, Divestment, At General Assembly
When thousands of members of the Presbyterian Church (USA) convene in Pittsburgh this week for their denomination's biennial gathering, they will debate more than 800 proposals on topics ranging from doctrinal statements to the church's role in aiding the nation's economic recovery.
The Scotsman: Loch Ness monster cited by US schools as evidence that evolution is myth
Thousands of American school pupils are to be taught that the Loch Ness monster is real – in an attempt by religious teachers to disprove Charles Darwin's theory of evolution. Pupils attending privately-run Christian schools in the southern state of Louisiana will learn from textbooks next year, which claim Scotland's most famous mythological beast is a living creature.
The Christian Post: Poll: Mormons Don't Trust the Media to Cover Them Fairly
A strong majority (67.5 percent) of those who belong to the Church of Jesus Christ of Latter-day Saints do not trust the media to cover their faith fairly, according to a new poll conducted by Key Research and the Center of the Study of Elections and Democracy at Brigham Young University.
Religion News Service: Traditionalist SSPX calls Vatican offer 'clearly unacceptable'
A breakaway traditionalist Catholic group on Monday slammed as "clearly unacceptable" a Vatican doctrinal document that was supposed to lay the foundation for the group's reconciliation with Rome. The move comes after three years of complex negotiations between the Vatican and the Society of St. Pius X (SSPX), and was revealed just as Pope Benedict XVI appointed a high-profile American archbishop to a key post to oversee relations with traditionalists.
The Jewish Telegraphic Agency: New $1 million 'Jewish Nobel Prize' established
The establishment of the Genesis Prize, which is being touted as a "Jewish Nobel Prize" and worth $1 million, was announced. The international prize was announced Tuesday in a statement from the office of Israeli Prime Minister Benjamin Netanyahu that included Jewish Agency Chairman Natan Sharansky and Genesis Philanthropy Group founder Mikhail Fridman. The prize will be awarded to Jews who win global recognition for their professional achievements, including in the world of science and the arts.
Quote of the Day:
All believers should respect creation as a great gift from God, as the environment in which they live and which they should leave as an inheritance to the next generations, so that all can enjoy its fruits and live in peace together with the Lord's other creatures
Vatican spokesman Father Federico Lombardi told the Catholic News Agency after the NWG Auto Company gifted an electric vehicle to Pope Benedict XVI. Lombardi spoke of the Pope's concern for environment, adding that the Pope "invites all, not only believers, to have this positive relationship with creation and to also see man as the most important creation in creation, and therefore not to separate care for the environment from care for man."
Join the conversation…
CNN: My Faith: Amid cameras and countdowns, a higher calling
CNN International business news anchor Charles Hodson charts the journey that has taken him from the studio to the brink of ordained ministry – and explains how he plans to combine priesthood with his 34-year career in broadcast journalism.