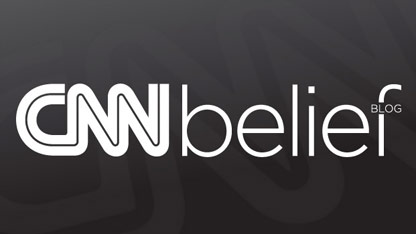 By Laura Koran, CNN
Here's the Belief Blog's morning rundown of the top faith-angle stories from around the United States and around the world. Click the headlines for the full stories.
From the Blog:
CNN: First lady implores black churchgoers to get political
First lady Michelle Obama made an impassioned pitch for black churchgoers to embrace political action on Thursday in a speech to the country's oldest black religious denomination. "To anyone who says that church is no place to talk about these issues, you tell them there is no place better," Obama said at a conference of the African Methodist Episcopal Church in Nashville, Tennessee.
CNN: Would Jesus support health care reform?
He was a healer, a provider of universal health care, a man of compassion who treated those with preexisting medical conditions. We don't know what Jesus thought about the individual mandate or buying broccoli. But we do know how the New Testament describes him. The Gospels are filled with stories of Jesus physically healing the most vulnerable and despised people in his society.
Tweet of the Day:
[tweet https://twitter.com/mboorstein/status/218392834464677890%5D
Belief on TV:
Enlightening Reads:
The Washington Post: Supreme Court ruling promises religious fights for the forseeable future
The Supreme Court's decision Thursday to uphold the core of President Obama's health care law guaranteed that the law and its potential impact on abortions and contraception will remain a powerfully divisive issue for religious groups for the forseeable future. Attorneys already challenging the law on behalf of mostly Catholic institutions said the decision opened the door for more future litigation. The decision immediately electrified religious progressives, including many Mainline Protestant and Reform Jewish leaders, who believe expanding coverage meets a core priority of Scripture to heal the sick.
Christianity Today: Founder of Singapore's Largest Megachurch Arrested Over Wife's Pop Music Outreach
Singapore's charities commissioner has charged the founder of a 30,000-member megachurch with diverting US$18 million in church funds in order to support the ministry-related singing career of his wife. City Harvest Church founder Kong Hee, along with four other church leaders, was arrested and charged this week with "conspiracy to commit criminal breach of trust." This is the biggest case involving misconduct at a registered charity in Singapore, according to Singapore Press Holdings' AsiaOne website.
The Huffington Post: Orthodox Jewish Woman Gives Birth During Vow Of Silence, Hides Baby Under Dress From Paramedics
After giving birth alone in her home, a Jerusalem Haredi woman hid her baby under her dress with the umbilical cord still attached, hid the placenta in a bag, and refused to speak to anyone including paramedics. The reason? She had pledged not to speak until the end of Shabbat on Saturday night, reports Haaretz.
Religion News Service: Ahmadiyya Muslims get warm welcome in Congress
The Ahmadiyya Muslim Community is persecuted around the world, but it has plenty of friends on Capitol Hill. House Minority Leader Nancy Pelosi, D-Calif., joined more than 20 House colleagues and at least one senator Wednesday (June 27) at a reception to mark the first visit of the Ahmadiyya's spiritual leader, Hadhrat Mirza Masroor Ahmad, to Congress.
Quote of the Day:
Living out our eternal salvation is not a once a week kind of deal. And, in a more literal sense, neither is citizenship. Democracy is also an every day activity. […] To anyone who says that church is no place to talk about these issues, you tell them, there is no place better. No place better, because ultimately these are not just political issues. They are moral issues.
First Lady Michelle Obama said in her remarks at the African Methodist Episcopal Church's conference in Nashville, Tennessee on Thursday. Read more here.
Join the conversation…
CNN: A health care 'Judas' recounts his conversion
When Wendell Potter first saw them, he froze. "It felt like touching an electrical fence," he says. "I remember tearing up and thinking, how could this be real." Thousands of them had lined up under a cloudy sky in an open field. Many had camped out the night before. When their turns came, doctors treated them in animal stalls and on gurneys placed on rain-soaked sidewalks.