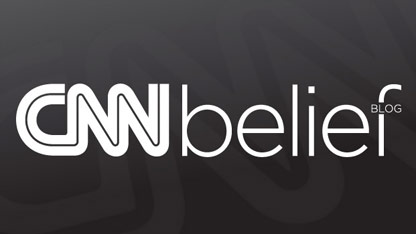 By Laura Koran, CNN
Here's the Belief Blog's morning rundown of the top faith-angle stories from around the United States and around the world. Click the headlines for the full stories.
From the Blog:
CNN: Why a president's faith may not matter
He called himself a "life-long Quaker and a church-going Christian," and at first there was no reason to doubt him. He played piano in the church, taught Sunday school, and praised Jesus at revivals. His mother thought he was going to be a missionary. His friends said he would be a preacher. We now know this former Sunday school teacher as "Tricky Dick" or, more formally, President Richard Nixon.
CNN: Despite fights about its merits, idea of American exceptionalism a powerful force through history
It's safe to say the first European arrivals to New England wouldn't recognize today's debate over whether America is exceptional. Though the United States wouldn't be born for another century and a half, the Puritans arriving in the early 1600s on the shores of what would become Massachusetts firmly believed they were on a mission from God. In other words, they had the exceptional part down pat.
CNN: Ratio of evangelicals in Brazil jumps 44% in 10 years
The number of evangelical Christians in Brazil, the world's largest Catholic country, has soared over the last decade, from 15% of the population in 2000 to to 22% of the population in 2010, according to a report issued on Friday. Over the same period, the proportion of Catholic Brazilians fell from 74% of the population to to 65%, Brazil's National Statistics Institute reported.
CNN: In responses to Colorado Springs fire, a distinctly evangelical tone
When it's not in the news for historic wildfires that have devoured hundreds of homes on its outskirts, Colorado Springs, Colorado, is nationally known as the home of the Air Force Academy and as the unofficial capital of evangelical Christianity. The Springs, as it's called locally, plays host to lots of global evangelical organizations, including Focus on the Family, Compassion International and the International Bible Society. The concentration has earned the city the nickname "Vatican West" among some evangelicals.
Belief on TV:
Enlightening Reads:
Christianity Today: New York City Churches Will No Longer Be Evicted from Public Schools—For Now
More than 60 churches that faced possible eviction Sunday from New York City public schools should have more room to breathe. The churches will be allowed to continue to meet in public schools, thanks to a permanent injunction issued today from a district court judge.
Religion News Service: Famed American Archbishop Fulton Sheen moves closer to sainthood
Pope Benedict XVI on Thursday (June 28) recognized Archbishop Fulton Sheen's "heroic virtues," moving the popular radio and TV evangelist one step closer to sainthood. Sheen is now "venerable" in the Roman Catholic Church and, if the Vatican recognizes that a miracle has been operated through his intercession, he would be declared "blessed," the last step before sainthood.
The Washington Post: With health-care battle not yet over, Obama must reach out to religious leaders
At the funeral of Sen. Edward M. Kennedy in August 2009, Boston's Cardinal Sean Patrick O'Malley pulled President Obama aside for a quiet word. It was a sign of things to come: the first failure of the president to understand the moral dimensions of his health-care proposal.
Quote of the Day:
We're not doing it out of anger, and we're not doing it to poke a finger at the church. We're doing it to support each other in this decision that's going to cause pain for our families, which will cause pain for ourselves.
Zilpha Larsen, one of the organizers of an event held Saturday in which dozens of Mormons publicly renounced their membership the Church of Jesus Christ of Latter-day Saints, told Reuters last week.
Join the conversation…
CNN: Would Jesus support health care reform?
He was a healer, a provider of universal health care, a man of compassion who treated those with preexisting medical conditions. We don't know what Jesus thought about the individual mandate or buying broccoli. But we do know how the New Testament describes him. The Gospels are filled with stories of Jesus physically healing the most vulnerable and despised people in his society.