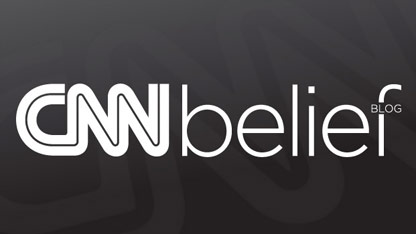 By Laura Koran, CNN
Here's the Belief Blog's morning rundown of the top faith-angle stories from around the United States and around the world. Click the headlines for the full stories.
From the Blog:
CNN: PHOTOS: Famous Scientologists, beyond Tom Cruise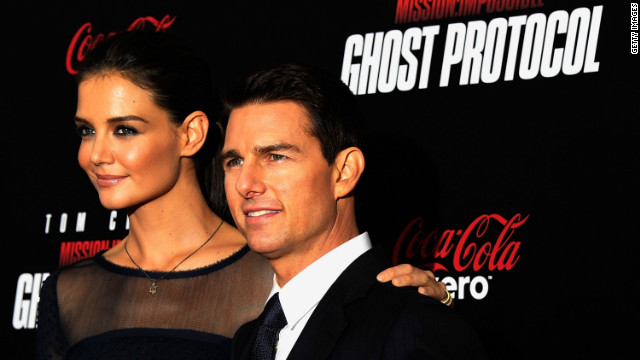 CNN: Tom Cruise divorce raises question: What is Scientology, anyway?
News of Tom Cruise's split with Katie Holmes and questions about any role that Cruise's status as a Scientologist may be playing in the divorce have a lot of people wondering: What is Scientology, anyway? In a series of tweets on Sunday, News Corp. boss Rupert Murdoch called the religion "a very weird cult" and said that Cruise is the "number two or three" man in the church's hierarchy. Here are the basics about the religion. What other questions do you have?
CNN: Mormon influence in Nevada fading, but still a factor
In 1986, with control of the United States Senate up for grabs, The Economist dispatched a reporter to Nevada, an important battleground that year, to survey the race between then-Rep. Harry Reid and his Republican opponent, James Santini. "Mr. Reid's performance in Las Vegas could well turn on the Mormon vote," the correspondent noted, spotlighting Reid's religion. "Though only some 12% of Nevadans are Mormons, they punch more than their weight. Less than half the state's eligible voters bother to register, but Mormons almost always do, which gives them about a quarter of the likely turnout."
Tweet of the Day:
[tweet https://twitter.com/jaweedkaleem/status/220217675341774850%5D
Belief on TV:
Enlightening Reads:
The Jewish Telegraph Agency: More Reform rabbis agreeing to officiate at intermarriages
Danny Richter and his fiancée, Lauren Perkins, have never been to a Jewish wedding. That's about to change. This fall, the interfaith couple is planning to be married in a Jewish wedding ceremony. The wedding marks other significant firsts: It also will be the first time that Rabbi Jill Perlman, assistant rabbi at Temple Isaiah in Lexington, Mass., has ever officiated at an interfaith wedding. In fact, it will be the first time that any clergy from the Reform congregation - Richter's family synagogue for three generations - will have done so.
USA Today: Ruling lets S.C. students earn credit for religion classes
In a ruling that advocates called "a tremendous victory for religious education," a three-judge panel of the 4th Circuit U.S. Court of Appeals upheld the right of a school district to award high school credit for religious courses, as long as they meet secular standards. The decision, which stemmed from a 2009 lawsuit filed against Spartanburg District 7, gives a constitutional stamp of approval to a 2006 South Carolina law that authorized school districts to accept credit from "Released Time" courses using the same criteria as for accepting credit transferred from private schools.
Reuters: Church of England vote on women bishops could be derailed
A vote to allow women bishops in the Church of England looks set to be derailed by its own supporters, who say a last-minute concession to conservative opponents is a step too far. Pro-women bishop campaigners want a final vote at the church's General Synod, or parliament, on Monday to be delayed so the amendment can be sent back to the House of Bishops for reconsideration.
The Virginian-Pilot: SEAL training range won't show woman as target
The Navy will not use a target depicting a Muslim woman holding a gun at a new training range for SEALs in Virginia Beach. The announcement came hours after the Council on American-Islamic Relations asked the Pentagon to remove the target. A picture of the cardboard target, which shows a woman in a headscarf holding a pistol, was published in The Virginian-Pilot on Tuesday. The image shows verses of the Quran hanging on the wall behind the woman, which also generated criticism from the group.
Quote of the Day:
"I'm an American. This is an independent restaurant. I can do as I wish and I'm going to continue to offer the church-bulletin discount."
Pennsylvania restaurant owner Sharon Prudhomme told Lancaster Online. Prudhomme's restaurant, Lost Cajun Kitchen, is the target of a discrimination complain, which alleges that its policy of offering Sunday discounts to customers who present church bulletins discriminates against non-religious patrons.
Opinions of the Day:
CNN: My Take: Library of Congress's 'books that shaped America' list plays down religion
Stephen Prothero, a Boston University religion scholar and author of "The American Bible: How Our Words Unite, Divide, and Define a Nation," reacts to the Library of Congress' new list of the 88 "Books That Shaped America."
Join the conversation…
CNN: Busing nuns cover 2,700 miles to rally in D.C. against Ryan budget
A group of nuns who took to the road 2,700 miles ago reached Washington Monday carrying the same message they began with: "Reasonable revenue for responsible programs." Standing in front of the United Methodist Building near the U.S. Capitol, the "Nuns on the Bus," as they have billed themselves, rallied an excited crowd with stories from the road and a call to action for future protests to protect social programs. Starting in Iowa, the nuns traveled through nine different states in a trip ended right outside the Capitol building.