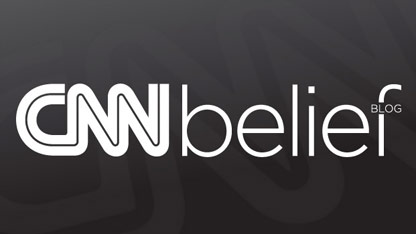 By Laura Koran, CNN
Here's the Belief Blog's morning rundown of the top faith-angle stories from around the United States and around the world. Click the headlines for the full stories.
From the Blog: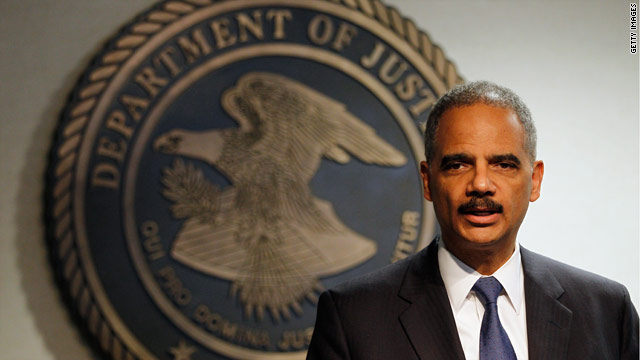 CNN: AME Church likens Congress's Holder vote to 'evil strategies' following Reconstruction
The country's oldest black religious denomination is blasting Congress's recent vote holding Attorney General Eric Holder in contempt as similar to the "evil strategies employed following the Reconstruction era." The African Methodist Episcopal (AME) Church said that House members who voted last week to condemn America's first African-American Attorney General "have been consistently and systematically disrespectful," in a resolution passed late last week.
CNN: Hotel replaces printed Bibles with Kindles
Last year, Gideons International distributed more than 84 million printed copies of the Bible around the world to students, hospitals, members of the military and, of course, hotels, where they are a ubiquitous sight in bedside tables. Starting this month, however, the InterContinental Hotels Group is modernizing that mission at one of its hotels, replacing the paper tomes with electronic versions of the Bible loaded on Kindle e-readers. Each of the 148 rooms at the chain's Hotel Indigo in Newcastle, England, will be outfitted with a Kindle Touch with Wi-Fi. Guests can use the e-ink devices to catch up on scripture, as well as purchase and read any other books available in the Amazon Kindle store.
Tweet of the Day:
[https://twitter.com/HuffPostRelig/status/221020393400569858]
Belief on TV:
Enlightening Reads:
The New York Times: Dressing With Faith, Not Heat, in Mind
When the mercury passes 90, most New Yorkers start to wilt. Many resort to shorts and tank tops, even in the office. More than a few bankers and lawyers reach for their seersuckers. Yet amid all the casual summer wear, in some neighborhoods more than others, Hasidic men wear dark three-piece suits crowned by black hats made of rabbit fur, and Hasidic women outfit themselves in long-sleeved blouses and nearly ankle-length skirts. To visibly cooler New Yorkers, they can look painfully overdressed.
The Guardian: Chinese shrine seeks stock-market path to financial nirvana
A battle between Buddha and Mammon is shaping up in China after the managers of a renowned shrine announced plans for a multimillion-pound stock-market flotation. Mount Putuo in Zhejiang is the latest of several religious sites whose administrators have gone down this route, prompting gloomy musings about moral decline and alarm at the ever greater commercialization of Chinese culture.
Catholic News Agency: Holy See announces loss of over $18 million for 2011
The Holy See announced a loss of $18.7 million for 2011 – a sharp contrast to a surplus of $14 million the year before. "The most significant items of expenditure were those relative to personnel – who as of 31 December 2011 numbered 2,832 – and to the communications media considered as a whole," said a June 5 Vatican statement.
The Wall Street Journal: Religion Journal: Scientology Makes Inroads in India
The announcement that Hollywood star and prominent Scientologist Tom Cruise is breaking up with his actress wife Katie Holmes has brought the controversial religion back under the media microscope. But Yatin Bajaj, the head of communications at the Scientology center in New Delhi, unsurprisingly prefers to talk about matters closer to home, and how Scientology, which is based on a belief in Thetans or spirits that control the mind, is attracting people in India.
The Huffington Post: Whites-Only Christian Conference Held In Alabama By Pastor William J. Collier's Church of God's Chosen
Pastor William J. Collier and his Church of God's Chosen are holding a Christian conference and all are invited - as long as they are white. Flyers for the conference with the title: "Annual Pastors Conference All White Christians Invited" first appeared on Monday in the town of Winfield in western Alabama, outraging many local residents.
Quote of the Day:
You have to be willing to speak your mind. I have to be able to say, 'to me the contraceptive piece is not controversial.' My roots, part of why I do what I do in the foundation, comes from that incredible social justice upbringing that I had, this belief that all lives–all lives–have equal value.
Melinda Gates, co-chair of the Bill & Melinda Gates Foundation, told CNN's Dr. Sanjay Gupta, in response to a question about how she reconciles her Catholic faith with her support for wider access to contraceptives. See the full interview when it airs this weekend on Sanjay Gupta MD, Saturday at 4:30 pm ET and Sunday at 7:30 am ET.
Opinions of the Day:
CNN: My Take: Will there be gays in heaven? Will there be fat people?
Author: Craig Gross is the pastor and founder of XXXchurch.com and is the author of seven books. He just turned 36 and is no longer a hip 20-something pastor from California.
Join the conversation…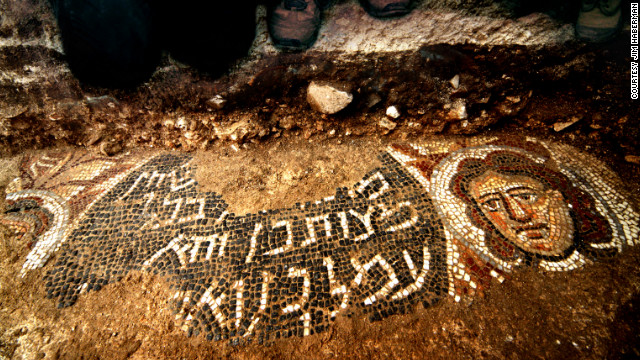 CNN: Mosaic in Israel shows biblical Samson
Archaeologists are reveling in the discovery of an ancient synagogue in northern Israel, a "monumental" structure with a mosaic floor depicting the biblical figure of Samson and a Hebrew inscription. The synagogue – dating to the fourth and fifth centuries in both the Talmudic and late Roman periods – is in Huqoq, an ancient Jewish village in the country's Galilee region, the Israeli Antiquities Authority said.