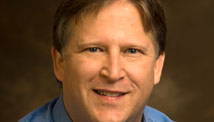 Editor's Note: Paul Root Wolpe, Ph.D., is director of Emory University's Center for Ethics.
By Paul Root Wolpe, Special to CNN
Every four years, we go through a long and tortuous process of winnowing down a field of candidates to the two that are presumably best suited to lead us. We make our decision by focusing on two things: the candidates' position on issues and their character.
We seem to spend the bulk of our time on the issues, debating endlessly the details of a candidate's policies on immigration, health care, foreign affairs or the economy.
Yet the deciding factor, the one that tips the undecided voter, is perception of a leader's character. We talk about character far less but it weighs upon us far more.
Every age believes it has a deficit of great leaders, and ours is no exception. We are convinced that we lack the caliber of leaders from our past, and it does not help to see the dispiriting parade of sex scandals and financial misbehavior that confronts us in the media almost every day.
At the same time, there has never been more attention focused on teaching about leadership.
CNN's Belief Blog: The faith angles behind the biggest stories
Amazon lists almost 2,000 books on leadership that have been released just in the last 90 days. Leadership programs abound in colleges and universities, and even elementary school children are taught leadership skills.
True leadership takes many qualities, which the leadership books are happy to list for you: mastery of skills, vision, knowing people, being a good listener, transparency, accountability and so on.
But what has emerged more and more in the literature on leadership is a focus on values. What makes a great leader is a strong sense of connection to their deep-set values, and a commitment to use those values as a touchstone in decision-making.
"Principled leadership," "values-based leadership," "ethical leadership" - the new buzzwords of leadership are about self-knowledge, the need to understand and clarify one's beliefs, to demonstrate genuine humility, to lead with an open mind and heart.
My Take: Will there be gays in heaven? Will there be fat people?
I teach ethics, and my first task with new students is to challenge the common view that ethics is primarily about deciding what is "right" and "wrong."
Ethics is the expression of our deepest values, how we manifest what we believe in through our actions. Almost every action we take, except for the most trivial, reveals something about our ethical preferences.
One of the key goals of Emory University's Center for Ethics is training students in "servant leadership." It requires challenging them to consider and articulate their values: What do they really care about? What are they dedicated to? And how do they plan to realize the things they care about through action in the world?
All the other skills of leadership are important, too. But leadership at any level has to begin with an authentic commitment to who we are as individuals, self-knowledge of what we care about, a sense of the nature of our connection to the people and environments around us, and a decision to realize our values through action.
Melinda Gates, Catholic, defends financing contraception
Using that standard, we can begin to look at those who want to claim leadership roles – political candidates, for example – in a new light.
When we care about a candidate's character, we are really asking, Is this person authentic? Are their positions a true reflection of their inner values, or are they politically expedient? Is a change of opinion on an issue a result of the candidate listening to others, learning and making a principled decision, or is it a response to pressure, polls and popularity?
As we look over our choices in this election year, we need to ask ourselves about who the candidates really are.
What does Mitt Romney's flip-flop on universal health care, his management of Bain Capital and even sticking his dog on his car roof say about who Romney is as a person, as a leader?
What does President Obama's delays on "don't ask, don't tell" and same-sex marriage, his alleged policy of targeted assassinations and his failure of campaign promises like closing the prison at Guantanamo Bay say about his fundamental character?
Sometimes, our European friends think we are politically naïve. They care less about a leader's character, and more about what they call "realpolitick," politics based on power and on practical considerations, not ideology or ethical premises.
Follow the CNN Belief Blog on Twitter
It is why the Italians seemed little concerned with former Prime Minister Silvio Berlusconi's sexual proclivities, or the French for former President Nicolas Sarkozy's three marriages.
Looking over European politics in the last century or so, perhaps it is naïve to think that results are all that matter in politics.
Much of the history of 20th century Europe was written by leaders whose values were suspect, to say the least.
The policies of Chamberlain, Hitler, Stalin, Mussolini and others whose decisions devastated Europe were not totally surprising, given what was already known about their character when they assumed office. A leader's policies may change, but the set of core values that generate them remains constant.
It is in the American character to care about our leader's values. We should be proud of that.
The opinions expressed in this commentary are solely those of Paul Root Wolpe.