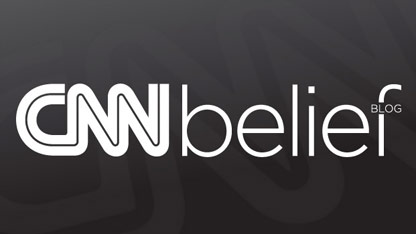 By Laura Koran, CNN
Here's the Belief Blog's morning rundown of the top faith-angle stories from around the United States and around the world. Click the headlines for the full stories.
From the Blog:
CNN: Circumcision ritual under fire in New York due to risk of herpes infection
A controversial Jewish circumcision ritual is under fire after allegedly causing the deaths of two infants and exposing potentially thousands more to the risk of herpes infections. New York City health officials are pushing a proposed regulation that would require parents to sign a consent waiver before they take part in a circumcision ritual called "metzitzah b'peh," typically practiced by ultra-Orthodox Jews. The ritual potentially poses a fatal risk to newborns, according to the New York City Department of Health and Mental Hygiene.
CNN: My Ethics: In politics, ethics matter more than issues
Every four years, we go through a long and tortuous process of winnowing down a field of candidates to the two that are presumably best suited to lead us. We make our decision by focusing on two things: the candidates' position on issues and their character. We seem to spend the bulk of our time on the issues, debating endlessly the details of a candidate's policies on immigration, health care, foreign affairs or the economy. Yet the deciding factor, the one that tips the undecided voter, is perception of a leader's character. We talk about character far less but it weighs upon us far more.
CNN: Islamic sect has appealing message for U.S. politicians but has global enemies
You've almost certainly never heard of him, but Hadhrat Mirza Masroor Ahmad drew some serious star power at a recent Capitol Hill reception in his honor. House Democratic Leader Nancy Pelosi and Republican Sen. John Cornyn were among the many lawmakers who showed up to meet Ahmad, a Muslim leader who was in town last week on a rare U.S. visit from London. At a time when the United States is struggling with its views about Islam – as Islamists gain power in the Middle East and with ongoing concerns about Quran-citing terrorists – it's not hard to see Ahmad's appeal to both parties. As he said in his Capitol Hill speech, he has "love for all, hatred for none."
CNN: Archbishop Desmond Tutu: End the suffering in the Sudans
Author: Archbishop Desmond Tutu is often described as South Africa's moral conscience and is a global champion for human rights. A passionate and compelling speaker, he took the anti-apartheid struggle to the world. In his own country, he led thousands of people in demonstrations, always preaching non-violence. In 1984 he was awarded the Nobel Peace Prize, and later chaired South Africa's Truth and Reconciliation Commission to examine apartheid-era crimes. Archbishop Tutu is Chair of The Elders.
CNN: Melinda Gates defends financing contraception in light of her Catholicism
Responding to simmering controversy among Catholic bloggers about her new birth control program, Melinda Gates – a practicing Catholic – said she will not shrink from her role as an advocate for poor women. "Part of what I do with the (Gates) Foundation comes form that incredible social justice I had growing up and belief that all lives, all lives are of equal value," said Gates during a recent interview with CNN chief medical correspondent Dr. Sanjay Gupta.
Tweets of the Day:
[tweet https://twitter.com/TribSeeker/status/222031480979853313%5D
[tweet https://twitter.com/MichaelPaulson/status/221829516379684864%5D
[tweet https://twitter.com/jaweedkaleem/status/221353861363933184%5D
Enlightening Reads:
The New York Times: Rift Forms in Movement as Belief in Gay 'Cure' Is Renounced
For more than three decades, Exodus International has been the leading force in the so-called ex-gay movement, which holds that homosexuals can be "cured" through Christian prayer and psychotherapy. But the ex-gay movement has been convulsed as the leader of Exodus, in a series of public statements and a speech to the group's annual meeting last week, renounced some of the movement's core beliefs.
The Washington Post: Black women are among country's most religious groups
A nationwide survey conducted by The Washington Post and the Kaiser Family Foundation reveals that as a group, black women are among the most religious people in the nation. Although black men are almost as religious as their female counterparts, there is a more stark divide along racial lines. The survey found that 74 percent of black women and 70 percent of black men said that "living a religious life" is very important. On that same question, the number falls to 57 percent of white women and 43 percent of white men.
The Tennessean: Reform Jews reach out to converts like never before
It used to be a secret test — rabbis turning potential converts away three times before allowing them to study Judaism. Then a "Sex and the City" character's on-screen conversion took the mystery out of that tradition — the series famously demonstrated Charlotte bearing repeated slams of the synagogue door in her face. "Now some people feel that, if I don't return an email right away, that's what I'm doing," joked Rabbi Shana Mackler, who leads conversion classes at The Temple, Congregation Ohabai Sholom in Belle Meade.
The Los Angeles Times: Man found not guilty in priest revenge attack: 'I was wrong'
William Lynch, the San Francisco man who attacked a priest he accused of molesting him, said his actions were wrong - even if a jury did not convict him on Thursday. The jury found him not guilty of felony assault and felony elder abuse, despite his admission that he attacked Father Jerold Lindner in 2010. They were split on a final charge of misdemeanor assault and a Santa Clara County judge declared a mistrial on that count.
Quote of the Day:
We started the Web site in 2007 because I'm a little bit obsessed with Starbucks, and I also have a strong interest in kosher. It started as a personal endeavor, to figure out what was kosher and what wasn't. Eventually I had friends asking me, and I figured I would put it up on the Web. It started small, and just grew.
Uri Ort, a 26 year-old Orthodox Jew from Manhattan, told the New York Times about the popular website kosherstarbucks.com, which he started with his brother Teddy. The website outlines which Starbucks beverages are kosher, and which are not. Ort maintains a wide network of barista friends who have helped him keep the site up to date.
Join the conversation…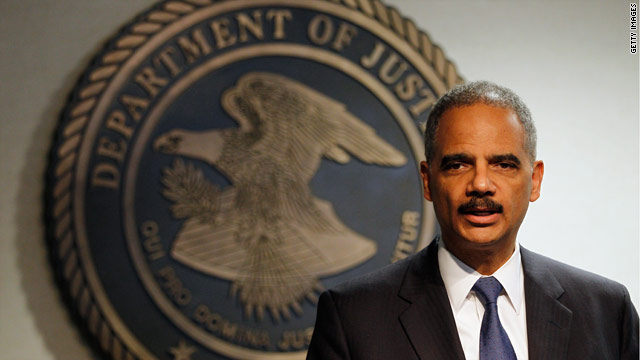 CNN: AME Church likens Congress's Holder vote to 'evil strategies' following Reconstruction
The country's oldest black religious denomination is blasting Congress's recent vote holding Attorney General Eric Holder in contempt as similar to the "evil strategies employed following the Reconstruction era." The African Methodist Episcopal (AME) Church said that House members who voted last week to condemn America's first African-American Attorney General "have been consistently and systematically disrespectful," in a resolution passed late last week.