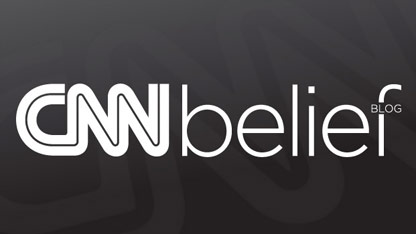 By Laura Koran, CNN
Here's the Belief Blog's morning rundown of the top faith-angle stories from around the United States and around the world. Click the headlines for the full stories.
From the Blog:
CNN: State Dept: Release pastor jailed for 1,000 days, sentenced to death in Iran
It has been more than 1,000 days since a Christian pastor was thrown into an Iranian jail for leaving Islam and sentenced to death for, as the U.S. State Department put it, "simply following his faith." On Monday, the agency once again called on Iran to release Youcef Nadarkhani.
CNN: Study: People tweet more about church than beer
In an effort to look at cultural differences across the United States, a data analysis company selected two words that it felt exemplified an American cultural divide and analyzed their usage on Twitter. The words: "beer" and "church." And according to the study by Floatingsheep.org, Americans tweet more about church than beer, and there is a distinct regional divide between the tweets.
Tweets of the Day:
[tweet https://twitter.com/EricCNNBelief/status/222408200782225408%5D
[tweet https://twitter.com/MichaelPaulson/status/222383807502876673%5D
Belief on TV:
Enlightening Reads:
The Huffington Post: Episcopal Church Approves Transgender People Ordination
The Episcopal Church on Monday overwhelmingly voted to allow the ordination of transgender people. At its triennial General Convention in Indianapolis, the church House of Deputies approved a change to the "nondiscrimination canons" to include "gender identity and expression." The move makes it illegal to bar from the priesthood people who were born into one gender and live as another or who do not identify themselves as male or female.
Religion and Politics: What Happened to Romney's "Evangelical Problem"?
For six years, reporters and commentators have told the American public that evangelicals don't want to vote for Mitt Romney because he is a Mormon. But now that Romney has become the presumptive Republican nominee, that narrative has evaporated, replaced by a new one: evangelicals will embrace Romney after all. Politics appear to trump theology. Evangelicals may not think Romney's a Christian, but at least he's not Obama.
The Jewish Telegraphic Agency: Jewish, Muslim student leaders meet to promote direct dialogue
Dozens of Jewish and Muslim student leaders are meeting in Bratislava, Slovakia to promote inter-religious dialogue through backdoor channels. The gathering, which began Sunday, was launched to allow young leaders to bypass community establishments and encourage direct dialogue, according to Ilya Sichrovsky, who founded the Muslim Jewish Conference, an Austria-based nonprofit, three years ago.
The Herald (South Carolina): York defendant thankful for penance
After Cassandra Belle Tolley pleaded guilty to driving drunk and crashing into a car, seriously injuring two people, a judge sentenced her to eight years in jail followed by five years of probation and substance abuse counseling. Circuit Court Judge Michael Nettles also included another order in the sentence, one that's much less common. Tolley must read the Old Testament book of Job and write a summary.
Religion Dispatches: LDS Church Brings Religious Pressure to Zoning Fight
Coverage is beginning to pick up on a story first reported last Friday in Provo, Utah's Daily Herald about the LDS Church applying a form of ecclesiastical pressure to get local residents who oppose the building of a nine-story LDS Church building in their neighborhood to relent. Residents in the Pleasant View neighborhood of northeast Provo had been assured by their local LDS Church leaders that it was okay to express concern about the building of a new nine-story Missionary Training Center that would significantly alter this residential and heavily LDS neighborhood in the foothills of the Wasatch Mountains. But then, local residents received messages that high-ranking LDS Church officials wanted them to drop their opposition.
Quote of the Day:
Those critics misunderstand my message. There's no question Paul and other apostles and disciples suffered for their faith, but they showed us you can have joy in the midst of trials. My message centers on the fact with God we can overcome difficult times . . . and we all go through those.
In an interview with Cleveland.com, Pastor Joel Osteen responds to some of his critics who say that he preaches a prosperity gospel, which focuses on the positive messages of the Bible without acknowledging the suffering of Jesus' disciples.
Join the conversation…
CNN: Islamic sect has appealing message for U.S. politicians but has global enemies
You've almost certainly never heard of him, but Hadhrat Mirza Masroor Ahmad drew some serious star power at a recent Capitol Hill reception in his honor. House Democratic Leader Nancy Pelosi and Republican Sen. John Cornyn were among the many lawmakers who showed up to meet Ahmad, a Muslim leader who was in town last week on a rare U.S. visit from London. At a time when the United States is struggling with its views about Islam – as Islamists gain power in the Middle East and with ongoing concerns about Quran-citing terrorists – it's not hard to see Ahmad's appeal to both parties. As he said in his Capitol Hill speech, he has "love for all, hatred for none."