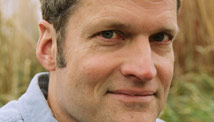 Editor's Note: Stephen Prothero, a Boston University religion scholar and author of "The American Bible: How Our Words Unite, Divide, and Define a Nation," is a regular CNN Belief Blog contributor.
By Stephen Prothero, Special to CNN
When the Vietnamese monk Thich Quang Duc immolated himself in Saigon in 1963 to protest the persecution of Buddhists by the South Vietnamese government of Ngo Dinh Diem, the world took notice. Malcolm Browne's photograph of the monk becoming a martyr won the Pulitzer Prize, and Diem's Roman Catholic regime fell before the year's end.
Today, Tibet is witnessing an epidemic of self-immolations. In fact, since March 16, 2011, more than 40 Tibetans have followed Thich Quang Duc's lead, setting themselves on fire to protest the Chinese occupation of Tibet.
Westerners react with revulsion to sati, the Hindu practice of widow-burning outlawed by the British in 1829, and of course to Islamist suicide bombers. The New Atheists are right to protest all this killing in the name of God (or the Buddha) - the way believers both prompt violence and justify it in the name of some higher good.
So where are the protests against these Tibetan protesters?