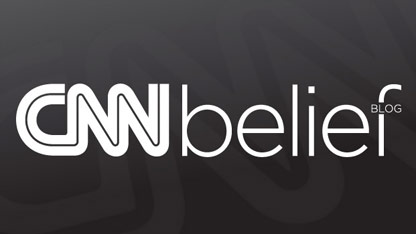 By Laura Koran, CNN
Here's the Belief Blog's morning rundown of the top faith-angle stories from around the United States and around the world. Click the headlines for the full stories.
From the Blog:
CNN: Strange religious bedfellows unite for letter against hotel porn
A letter penned by two notable scholars – a Christian and a Muslim – and sent to a number of different hotel industry executives has asked those hotels to remove pornography from their company's in-room movie selections. Robert P. George, a professor at Princeton University and the past chairman of the conservative National Organization for Marriage, and Shaykh Hamza Yusuf, co-founder of Zaytuna College, a Muslim school, wrote the letter to urge hotels "to do what is right as a matter of conscience."
Tweets of the Day:
[tweet https://twitter.com/CatholicNewsSvc/status/223384126953242624%5D
[tweet https://twitter.com/mboorstein/status/223492503091937284%5D
[tweet https://twitter.com/RickWarren/status/223511403691126786%5D
Belief on TV:
Enlightening Reads:
The Huffington Post: American Confidence In Organized Religion At All Time Low
According to a recent Gallup poll, the number of Americans who have faith in organized religion is at an all-time low. Only 44 percent of Americans today have a lot of confidence in organized religion, compared to 66 percent in 1973 when organized religion or church was the highest rated institution in Gallup's "confidence in institutions measure."
The Tampa Tribune: Muslims seek law enforcement instructor's ouster
Local Muslims are asking for the removal of a state-contracted counter-terrorism instructor whom they say spreads false information about their religion and encourages law enforcement officers in Florida to racially profile people of the Islamic faith. The Council on American-Islamic Relations in Tampa sent a letter Tuesday to state officials, asking them to sever ties with instructor Sam Kharoba. The trainer's presentations are "full of inaccuracies, sweeping generalizations and stereotypes," the letter said.
Businessweek: How the Mormons Make Money
It's perhaps unsurprising that Mormonism, an indigenous American religion, would also adopt the country's secular faith in money. What is remarkable is how varied the church's business interests are and that so little is known about its financial interests. Although a former Mormon bishop is about to receive the Republican Party's presidential nomination, and despite a recent public-relations campaign aimed at combating the perception that it is "secretive," the LDS Church remains tight-lipped about its holdings. It offers little financial transparency even to its members, who are required to tithe 10 percent of their income to gain access to Mormon temples.
Religion News Service: New Muslim prayer mat sheds light when facing Mecca
Devout Muslims pray five times a day, facing the holy city of Mecca. But what if you don't know what direction Mecca is? Try the new illuminated prayer mat. Invented by London-based Turkish designer Soner Ozenc, the mat lights up when facing the Saudi city.
Opinion of the Day:
CNN: My Take: Dalai Lama should condemn Tibetan self-immolations
Stephen Prothero, a Boston University religion scholar and author of "The American Bible: How Our Words Unite, Divide, and Define a Nation," explains why he believes the Dalai Lama should abandon his position of neutrality on the "epidemic of self-immolations" going on in Tibet.
Join the conversation…
CNN: Unpacking report that Katie Holmes has rejoined Catholic Church
In the blizzard of reports surrounding Tom Cruise's recent split with Katie Holmes, this one stands out: After her years married to Scientologist Cruise, Holmes is said to be rejoining the Roman Catholic Church of her youth. A report from the Huffington Post with the decisive headline "Katie Holmes Returns to Catholic Church" has been rattling around the Internet since Monday. But the Internet newspaper cites a lone unnamed member of the church choir, who claims Holmes has registered as a parishioner of the Church of St. Francis Xavier in New York.