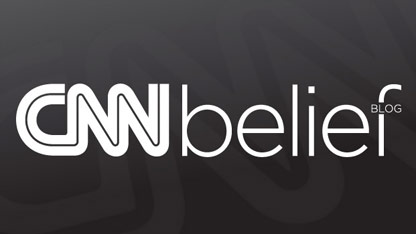 By Laura Koran, CNN
Here's the Belief Blog's morning rundown of the top faith-angle stories from around the United States and around the world. Click the headlines for the full stories.
From the Blog:
CNN: Businessweek's Mormon caricature cover draws fire
Reaction to a recent Businessweek cover was swift and direct, with some bloggers and commentators going as far as to call the magazine exclusive bigoted and out of bounds. The article titled How the Mormons Make Money, by Caroline Winter is an in-depth look into the business side of The Church of Jesus Christ of Latter-day Saints, with much attention given to the tax benefits the church enjoys and the extent of its holdings of property and stock in multinational corporations.
CNN: In Queens, carver tells religious stories through wood
The sounds of hammers and saws fill the air in the small workshop of the Byzantion Woodworking Company in the Queens neighborhood of Astoria. The smell of sawdust and wood polish is thick. At the center of it all, woodworker Konstantinos Pilarinos lovingly chisels elaborate carvings destined for Greek Orthodox churches across the country.
Tweet of the Day:
[tweet https://twitter.com/Harris_Zafar/status/224206610904514562%5D
Belief on TV:
Enlightening Reads:
The Guardian: Angela Merkel intervenes over court ban on circumcision of young boys
Angela Merkel's spokesman has promised Germany's Jewish and Muslim communities they will be free to carry out circumcision on young boys, despite a court ban that has raised concerns about religious freedom. The government said it would find a way around a ban imposed by a court in Cologne in June as a matter of urgency.
BBC: The rise of Pakistan's televangelists
Islamic groups in Pakistan were initially hostile to cable TV because of concerns about "obscene" foreign imports, but religion now dominates the airwaves. A new breed of Islamic TV evangelist has emerged, leading to a confrontation with liberals.
The Daily Herald: 'Apostate' challenges radical FLDS sect with lawsuit
Isaac Wyler is one of the unwanted ones. For years, he has endured a cruel banishment from those he once considered brethren - followers of the Fundamentalist Church of Jesus Christ of Latter-Day Saints. Out here on the desert high plains, guarded by big-shouldered buttes, church outcasts are dismissed as "apostates," ostracized in life and condemned to burn in hell after death. Wyler was among several members banished by church leader Warren Jeffs in 2004 for unspecified sins.
The Huffington Post: An Inside Look At Mass Weddings Of The Unification "Moonies" Church
"Every bride wants her wedding to be perfect, but what if she has to share the spotlight with 2,000 other brides in one of the most bizarre weddings on the planet?" That's the question producers of TLC propose in a new one-hour special airing 10 p.m. Eastern time Sunday about the Unification Church, whose members are best known for their mass weddings.
Quote of the Day:
Fifty Shades of Grey is all that people are talking about at the moment, but I know that some are too shy to buy it for themselves. I thought it would be a special treat for our guests to find it in their bedside cabinet and that includes the men. They are as desperate to get their hands on a copy as are the women.
Wayne Bartholomew, manager of Damson Dene Hotel in Cumbria, Northwest England, told the UK's News & Star about his decision to replace the Bibles in his hotel's rooms with copies of the best-selling erotic novel Fifty Shades of Grey.
Opinion of the Day:
CNN: My Take: Penn State's dark fellowship
Joseph Loconte, Ph.D., is an associate professor of history at the King's College in New York City and the author of The Searchers: A Quest for Faith in the Valley of Doubt. Loconte writes about how a culture of reverence played a part in the decision by Penn State officials to conceal information about Jerry Sandusky. This culture included a secular equivalent of high priests, holy rituals, secret initiations, unquestioned dogmas and fanatically devoted followers."
CNN: My Take: 5 ways to survive 'post-traumatic church syndrome'
Reba Riley is a graduate of 15,000 hours of Christian education, the Focus on the Family Institute and the Ohio State University. When she isn't selling construction materials for a living, she's writing a reverently irreverent memoir Thirty by Thirty: 365 Days. 30 Religions. 1 Chance to Recover Faith by 30.
Join the conversation…
CNN: Strange religious bedfellows unite for letter against hotel porn
A letter penned by two notable scholars – a Christian and a Muslim – and sent to a number of different hotel industry executives has asked those hotels to remove pornography from their company's in-room movie selections. Robert P. George, a professor at Princeton University and the past chairman of the conservative National Organization for Marriage, and Shaykh Hamza Yusuf, co-founder of Zaytuna College, a Muslim school, wrote the letter to urge hotels "to do what is right as a matter of conscience."