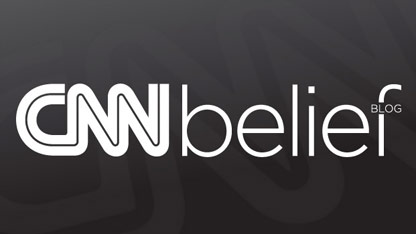 By Laura Koran, CNN
Here's the Belief Blog's morning rundown of the top faith-angle stories from around the United States and around the world. Click the headlines for the full stories.
Belief on TV:
CNN: Prothero: Dalai Lama should condemn immolations
Stephen Prothero tells CNN's Suzanne Malveaux that the Dalai Lama should condemn immolation by Tibetans. Read more of Prothero's argument here: My Take: Dalai Lama should condemn Tibetan self-immolations
WATCH HERE:

CNN: Hotels asked to dump porn
In many hotel rooms, finding adult entertainment is as simple as a click of the remote. But that may change. A Christian scholar and a Muslim scholar are teaming up to ask hotels to stop selling in room adult entertainment. CNN's Susan Candiotti reports. Read more about the story here. Strange religious bedfellows unite for letter against hotel porn
WATCH HERE:

CNN: Brazen thieves steal pastor's rims
Fast-working thieves steal a pastor's rims while he attends a revival in Detroit. WDIV reports.
WATCH HERE:

Tweet of the Day:
[tweet https://twitter.com/mboorstein/status/224900134633349120%5D
Enlightening Reads:
The Washington Post: Mormons, African Americans face substantial prejudice, poll finds
Substantial prejudice still exists for both Mormons and African Americans, despite shifting views on both groups since Barack Obama and Mitt Romney first ran for president four years ago.
Religion News Service: Gallup reports new low in religious confidence
Americans' confidence in organized religion, slowly but steadily declining since the 1970s, slipped to a new low in the latest survey, the Gallup Organization reported. Today only 44 percent of Americans have "a great deal" or "quite a lot" of confidence in "the church or organized religion," Gallup said. It was 68 percent in the mid-1970s.
Catholic News Service: Father of 'VatiLeaks' suspect hopes son's testimony will help reform
The father of the pope's personal assistant, who is under arrest in connection with the so-called "VatiLeaks" scandal, described his son as an honest, faithful Catholic and said he hoped his son's "sacrifice" would help the church rid itself of corruption.
The New Zealand Herald: Church won't 'shun family' despite blood transfusion
Jehovah's Witnesses say a 2-year-old girl will still be "a very beloved member of the family" even if doctors give her a life-saving blood transfusion which her parents believe is banned by the Bible.
Quote of the Day:
No way! No way. I mean, she'll want to do her Muslim thing and you'll want to do your Christian thing, and there'll be constant struggle and strife. Walk Away.
In the most recent episode of his CBN show, The 700 Club, Pat Robertson gave this advice to a viewer who wrote in that he felt conflicted about continuing his engagement to a Muslim woman.
Join the conversation…
CNN: Businessweek's Mormon caricature cover draws fire
Reaction to a recent Businessweek cover was swift and direct, with some bloggers and commentators going as far as to call the magazine exclusive bigoted and out of bounds. The article titled How the Mormons Make Money, by Caroline Winter is an in-depth look into the business side of The Church of Jesus Christ of Latter-day Saints, with much attention given to the tax benefits the church enjoys and the extent of its holdings of property and stock in multinational corporations.