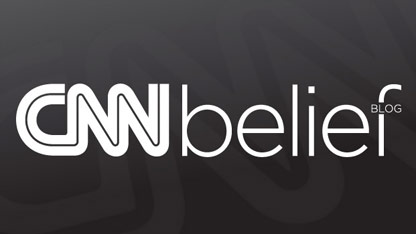 By Laura Koran, CNN
Here's the Belief Blog's morning rundown of the top faith-angle stories from around the United States and around the world. Click the headlines for the full stories.
From the Blog:
CNN: Ordination on the go? There's an app for that!
Ever wondered what it would be like to become ordained as a priest, rabbi or imam? If you have an iPhone, you could be just a few screen swipes away from finding out. That's because Tony Jones, theologian-in-residence at Solomon's Porch in Minneapolis, Minnesota, has developed an application, or "app," that allows iPhone users to experience mock ordinations in more than two dozen faiths.
Tweets of the Day:
[tweet https://twitter.com/BeliefBeat/status/225443623548878849%5D
[tweet https://twitter.com/HuffPostRelig/status/225313923895803906%5D
[tweet https://twitter.com/publicreligion/status/225258685763551234%5D
[tweet https://twitter.com/EricCNNBelief/status/225261555607027712%5D
Belief on TV:
Enlightening Reads:
Religion News Service: Seventh-day Adventists file suit over door-to-door solicitations
Seventh-day Adventists have filed a federal lawsuit challenging the constitutionality of two ordinances in an Alabama city that the church says bars it and other religious groups from door-to-door solicitations unless they first register and pay license fees. The lawsuit was filed after a member of the church's Summer Student Missionary Program was ticketed in June by a police officer for selling books door-to-door without a City of Alabaster permit, the lawsuit states. After the citation, the group suspended its program in Alabaster, which is about 20 miles south of Birmingham.
The National Journal: Muslim Americans Using Comedy to Break Down Stereotypes
Political comedy is nothing new. But in a post 9/11-world, some young Muslim Americans are finding that comedy is one way to break down stereotypes and educate mainstream America about one of the most racially diverse religious groups in the U.S. Comedian Dean Obeidallah, a New Jersey native whose father is Palestinian and mother Sicilian, told a small recent gathering in Washington that humor is a way to openly talk about important subjects on politics, religion, and current affairs. Obeidallah, an attorney-turned-comedian, performed in Comedy Central's Axis of Evil special. He is the coproducer of an upcoming documentary, The Muslims are Coming!
Christianity Today: Mixed Views on Vanderbilt Veto
Vanderbilt University will stand by its "all-comers" policy for student groups next fall, after a veto from Tennessee governor Bill Haslam in May stopped popular legislation that sought to block it. The policy requires student groups to open membership and leadership positions to all. The legislation, which passed both state houses easily, would have instructed Tennessee's public universities—and Vanderbilt—to drop "all-comers" policies or extend them to now-exempt fraternities and sororities.
The New York Times: Mormons' First Families Rally Behind Romney
More than 150 years after the followers of Joseph Smith settled in Utah, descendants of those first families of Mormonism are joining together in a new effort: delivering the White House to Mitt Romney, whose great-great-grandfather Miles Romney settled alongside many of their ancestors in Nauvoo in 1841 and joined their torturous migration.
Religion News Service: Churches shifting summer worship from Sunday to Wednesday nights
As New England sweltered in early July, Sunday mornings came and went without a single soul showing up for worship in the hot, stuffy sanctuary of First Congregational Church of Salem, N.H. Even the pastor stayed home. But God wasn't forgotten. Worship just waited until Wednesday evenings, when the cool comfort of the basement fellowship hall drew as many as 40 to sing and pray. That's 50 percent more than the church attracted when it met on summer Sundays.
Opinion of the Day:
CNN: My Take: Jews and Muslims should unite against Germany circumcision ban
Arsalan Iftikhar is an international human rights lawyer, founder of TheMuslimGuy.com and author of the book "Islamic Pacifism: Global Muslims in the Post-Osama Era." He gives his take on a recent and controversial ban by a German court on the circumcision of baby boys.
Join the conversation…
CNN: Hotels asked to dump porn
In many hotel rooms, finding adult entertainment is as simple as a click of the remote. But that may change. A Christian scholar and a Muslim scholar are teaming up to ask hotels to stop selling in room adult entertainment. CNN's Susan Candiotti reports. Read more about the story here.
Strange religious bedfellows unite for letter against hotel porn