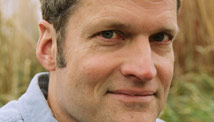 Editor's Note: Stephen Prothero, a Boston University religion scholar and author of "The American Bible: How Our Words Unite, Divide, and Define a Nation," is a regular CNN Belief Blog contributor.
By Stephen Prothero, Special to CNN
(CNN)–One of Sen. John McCain's better moments came in a 2008 campaign stop when a woman told him that she couldn't trust Barack Obama because he was an Arab. Taking the microphone away from her, McCain said, "No ma'am, he's a decent family man (and) citizen that I just happen to have disagreements with on fundamental issues, and that's what this campaign is all about."
He had another great moment this week, when he stood up on the Senate floor to defend Huma Abedin, deputy chief of staff to Secretary of State Hillary Rodham Clinton, against McCarthyesque accusations leveled against her by his Republican colleagues.
It all started on June 13 when Rep. Michele Bachmann, R-Minnesota, and four other Capitol Hill legislators — Reps. Louie Gohmert, R-Texas, Trent Franks, R-Arizona, Thomas Rooney, R-Florida, and Lynn Westmoreland, R-Georgia — sent letters calling on five federal agencies to investigate an alleged plot by Islamists to infiltrate the hallowed halls of the U.S. government.
CNN's Belief Blog: The faith angles behind the big stories
"It appears that there has been deep penetration in the halls of our United States government by the Muslim Brotherhood," Bachmann told radio host Sandy Rios in June. "It appears there are individuals associated with the Muslim Brotherhood who have positions, very sensitive positions, in our Department of Justice, our Department of Homeland Security, potentially even in the National Intelligence Agency."
One of these individuals, in her view, is Abedin, a Muslim-American and top Clinton aide who was called out by name in a letter to the State Department.
Rep. Keith Ellison, D-Minnesota, the first Muslim elected to the U.S. Congress, called on Bachmann to provide evidence for her smears. She responded with a long letter that Ellison dismissed on Anderson Cooper as "16 pages worth of nothing."
In his remarkable Senate speech, McCain blasted Bachmann for spreading "vicious and disgusting lies" against someone he described as "an honorable citizen, a dedicated American, and a loyal public servant."
"These sinister accusations rest solely on a few unspecified and unsubstantiated associations of members of Huma's family, none of which have been shown to harm or threaten the United States in any way," he said. "These attacks on Huma have no logic, no basis, and no merit. And they need to stop now."
But McCain did more than defend a civil servant he described as a "friend." He rightly spoke of American values as well.
"What makes America exceptional among the countries of the world is that we are bound together as citizens not by blood or class, not by sect or ethnicity, but by a set of enduring, universal, and equal rights that are the foundation of our constitution, our laws, our citizenry, and our identity," McCain said. "When anyone, not least a member of Congress, launches specious and degrading attacks against fellow Americans on the basis of nothing more than fear of who they are and ignorance of what they stand for, it defames the spirit of our nation, and we all grow poorer because of it."
Follow the CNN Belief Blog on Twitter
Instead of being chastened by criticisms of her "McCarthyism," Bachman doubled down in response, charging on her website on Wednesday that the Obama administration "appeases our enemies instead of telling the truth about the threats our country faces."
Still, it is McCain's language that resonates.
Throughout our history we have had politicians who trafficked in fear. But alongside this ugly and divisive tradition stands a great tradition of conciliation—of voices who put the interests of the country over their personal interests and the interests of their party. This week, as on the campaign trail in 2008, John McCain was one of those voices.
The opinions expressed in this commentary are solely those of Stephen Prothero.