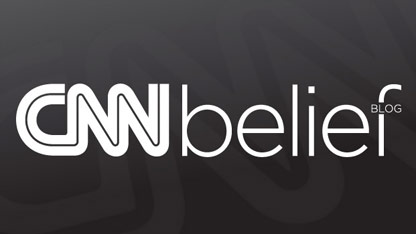 By Laura Koran, CNN
Here's the Belief Blog's morning rundown of the top faith-angle stories from around the United States and around the world. Click the headlines for the full stories.
From the Blog:
CNN: As Ramadan begins, controversial mosque won't be ready to open doors
Worshippers at an Islamic center in Murfreesboro, Tennessee, will have to wait a few more weeks before they can use their new mosque, officials said Thursday. The mosque – subject of a two-year battle marked by legal wrangling, vandalism and anti-Muslim sentiment – still needs to pass inspection and get its occupancy permit, mosque officials said.
CNN: Chick-fil-A's marriage stance causing a social storm
The fact that Chick-fil-A is a company that espouses Christian values is no secret. The fact that its 1,600 fast-food chicken restaurants across the country are closed on Sundays has long been testament to that. But the comments of company President Dan Cathy about gay marriage to Baptist Press on Monday have ignited a social media wildfire.
CNN: Zimmerman: Shooting 'God's plan'
It was "God's plan" that brought together George Zimmerman and Trayvon Martin in a fatal confrontation in February, Zimmerman told Fox News host Sean Hannity Wednesday in his first television interview. Zimmerman, 28, has been charged with second-degree murder for shooting Martin in what he says was self-defense. Martin was unarmed when he was killed while walking back to his father's girlfriend's house in a gated residential area of Sanford, Florida. Zimmerman has pleaded not guilty and has been free on $1 million bail since early July.
CNN: 'The Blind Side' too hot for Christian bookstore
"The Blind Side" was a heartwarming movie about a real-life Christian family who adopted a troubled teen with a knack for football, helped him get into college, and eventually all the way to the NFL. It was nominated for a best picture Oscar, won Sandra Bullock the best actress Oscar, and it won over Christian audiences who for decades have said they were slighted and misrepresented by Hollywood. But all that was not enough to keep the movie on the shelves one of the country's largest Christian bookstores.
Tweet of the Day:
[tweet https://twitter.com/TheMuslimGuy/status/226042718185463809%5D
Belief on TV:
Enlightening Reads:
The New York Times: Priest Asks to Be Spared Prison
Lawyers for Msgr. William J. Lynn of Philadelphia, the first senior official in the Roman Catholic Church in the United States to be convicted of failing to prevent child sex abuse by priests under his supervision, asked on Thursday that he be spared prison, arguing that a lengthy sentence "would be merely cruel and unusual."
Religion News Service: Ramadan fast poses challenge for Muslim Olympians
Winning an Olympic medal is hard. Surprisingly, winning one when you're fasting for Ramadan is not that much harder. At least, not for Suleiman Nyambui of Tanzania, who took silver in the 5000 meters at the 1980 Summer Olympics while fasting for the Islamic holy month.
The Times of India: Soon, Golden Temple to use phone jammers
The Shiromani Gurdwara Parbandhak Committee, Sikhs' highest religious body, is preparing to install jammers inside the Golden Temple complex to stop the "menace of ringing mobile phones." The Sikhs' holiest of holy shrine receives over 1 lakh people everyday and the entire complex literally remains abuzz with the sound of thousands of ringing cell phones.
The Hartford Courant: Greenberg: Islam 'A Cult In Many Respects'
Republican congressional candidate Mark Greenberg questioned whether Islam was a peaceful religion Thursday and said he believed it was "a cult in many respects." His remarks were made in a radio interview on WNPR's "Where We Live" program. For nearly 50 minutes, Greenberg, a candidate in the 5th District congressional race, chatted with host John Dankosky about his campaign and his beliefs. His remarks on Islam came in the last few minutes of the interview.
USA Today: Atheist group offended by Ag secretary's praying for rain
The Obama administration has offended some atheists. One day after Agriculture Secretary Tom Vilsack told reporters he gets on his knees every day and prays for rain, the Council for Secular Humanism - a leading atheist group - accused the Obama administration of sending the wrong message to farmers caught in one of the worst droughts in decades.
The Houston Chronicle: For Jeremy Lin: Houston church-hunting advice
Linsanity has hit Houston hard already, and in such an ethnically diverse and heavily Christian city, new Rocket Jeremy Lin bound to attract even more fans. New Yorkers may be mourning the loss of the former Knicks hotshot, but the one-of-kind basketball player—an Asian American, evangelical, Harvard grad—is ready for a stint in the Bible Belt.
Excerpt of the Day:
God is out, Higgs Boson in,
Invisible, unseen
Particulate angels on a pinhead
From absences, we glean.
From a poem written by Rabbi David Wolpe of Sinai Temple in Los Angeles after the announcement of the discovery of the Higgs boson particle. Read the full poem on the Washington Post's Guest Voices page.
Opinion of the Day:
CNN: My Take: McCain takes down Bachmannism and stands up for America
Stephen Prothero, a Boston University religion scholar and author of "The American Bible: How Our Words Unite, Divide, and Define a Nation," praises Sen. John McCain for defending Huma Abedin, deputy chief of staff to Secretary of State Hillary Rodham Clinton, after accusations were leveled against her by some congressional Republicans.
Join the conversation…
CNN: Father and son join Catholic priesthood – together
The Revs. Chuck Hough IV and Chuck Hough III have more in common than just their names. The two have become a rarity in the Catholic Church – a father and son who became ordained Catholic priests at the same time. Both men are both former Episcopal priests, each with a wife and children.