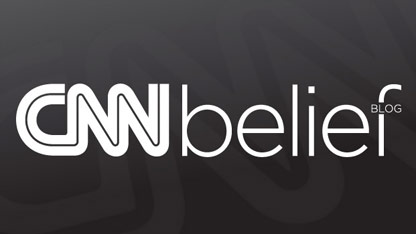 By Laura Koran, CNN
Here's the Belief Blog's morning rundown of the top faith-angle stories from around the United States and around the world. Click the headlines for the full stories.
From the Blog:
CNN: Muslim Olympians wrestle with Ramadan dilemma
Olympic judo competitor Hemeed Al Drie plans to sin during the Games in London, he admits with a grin. "God is merciful and compassionate, even when our sins are many," said Al Drie, kneeling on a mat while martial artists hurled each other to the floor around him. Al Drie's sin isn't what you might expect. It's that he is planning to eat and drink while the sun is up during the Olympics, even thought the Games fall smack in the middle of the Muslim holy month of Ramadan.
CNN: Romney strikes rare notes of faith in Aurora speech
In a speech to a wounded nation, presidential hopeful Mitt Romney returned to his roots of faith in the face of a national tragedy. It was a rare public expression of faith for the candidate who has kept much of his faith private. Romney, who was the head of a Church of Jesus Christ of Later-day Saints congregation in Boston, quoted heavily from the Bible and the Book of Mormon as he stood before a small crowd in New Hampshire.
CNN: In Aurora, the agonized seek answers through faith
The news came in to Mitch Hamilton by phone just after midnight. Members of his church had been inside the theater when shots rang out. Hamilton is pastor of Mississippi Avenue Baptist Church, near the movie theater in Aurora, Colorado, where a gunman opened fire early Friday, killing 12 and wounding dozens more.
CNN: Obama, after shooting, tells supporters 'Such evil is senseless'
President Barack Obama, speaking Friday at a modified campaign event in Florida, urged a crowd of supporters to set aside politics on a day when the nation's attention was focused on a deadly shooting at a movie theater in Colorado. "Even as we learn how this happened and who's responsible, we may never understand what leads anybody to terrorize their fellow human beings like this," Obama said. "Such violence, such evil is senseless. It's beyond reason. But while we will never know fully what causes somebody to take the life of another, we do know what makes life worth living."
CNN: Romney calls for unity following Colorado shooting
A campaign rally for Mitt Romney was devoid of politics following a deadly shooting in Colorado Friday. "I stand before you today not as a man running for office, but as a father and a grandfather, a husband and an American," Romney said in New Hampshire. "This is a time for each of us to look into our hearts and remember how much we love one another."
Tweet of the Day:
[tweet https://twitter.com/HuffPostRelig/status/227256735268757504%5D
Belief on TV:
Enlightening Reads:
USA Today: Survey finds 19% without religious affiliation
Unbelief is on the uptick. People who check "None" for their religious affiliation are now nearly one in five Americans (19%), the highest ever documented, according to the Pew Center for the People and the Press. The rapid rise of Nones — including atheists, agnostics and those who say they believe "nothing in particular" — defies the usually glacial rate of change in spiritual identity.
The New York Times: 'Purity Balls' Get Attention, but Might Not Be All They Claim
In 1998, in Colorado Springs, Randy Wilson threw the first "purity ball," a formal dinner and dance at which he and other fathers signed pledges to protect the virginity of their unmarried daughters. This October, Mr. Wilson will host his 13th purity ball (they have been almost annual). And from the first ball to now, the Wilson family has made an industry of purity.
The Washington Post: Can Romney reconcile his wealth and his faith?
As the calls for Mitt Romney to release his tax returns grow louder, and concerns about his undisclosed millions in offshore accounts increase, I wonder how the presumptive Republican nominee reconciles his great, secret stores of wealth with the principles of his Mormon faith. For Mormonism, as much as conventional Christianity, decries the hoarding of riches. 'Wo unto the rich," says the Book of Mormon. 'Their hearts are upon their treasures.'
Quote of the Day:
Scripture says that 'He will wipe away every tear from their eyes, and death shall be no more. Neither shall there be mourning, nor crying, nor pain anymore, for the former things have passed away.' And when you have an opportunity to visit with families who have lost their loved ones - as I described to them, I come to them not so much as President as I do as a father and as a husband. And I think that the reason stories like this have such an impact on us is because we can all understand what it would be to have somebody that we love taken from us in this fashion - what it would be like and how it would impact us.
President Barack Obama in his remarks in Aurora, Colorado on Sunday.
Opinion of the Day:
CNN: My Take: The Batman killings and the evil that we do
Stephen Prothero, a Boston University religion scholar and author of "The American Bible: How Our Words Unite, Divide, and Define a Nation," responds to the tragic shooting at an Aurora, CO movie theater early Friday morning.
Join the conversation…
CNN: Zimmerman: Shooting 'God's plan'
It was "God's plan" that brought together George Zimmerman and Trayvon Martin in a fatal confrontation in February, Zimmerman told Fox News host Sean Hannity Wednesday in his first television interview. Zimmerman, 28, has been charged with second-degree murder for shooting Martin in what he says was self-defense. Martin was unarmed when he was killed while walking back to his father's girlfriend's house in a gated residential area of Sanford, Florida. Zimmerman has pleaded not guilty and has been free on $1 million bail since early July.