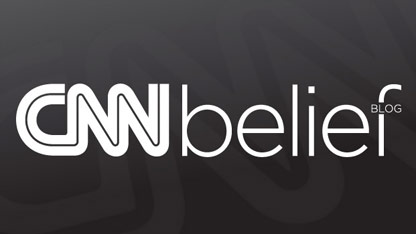 By Laura Koran, CNN
Here's the Belief Blog's morning rundown of the top faith-angle stories from around the United States and around the world. Click the headlines for the full stories.
From the Blog:
CNN: My Faith: How Hajj gave us a child
As our family has been getting ready for Ramadan and I look at my daughter I'm reminded of our Hajj trip and how it completed our family. I didn't fully realize the impact that Hajj would have on our family's life. It not only gave us a spiritual awakening but also brought a child, our child, into our lives. For Muslims, the chance to perform Hajj, the pilgrimage to Mecca, is one of the greatest expressions of our faith.
Tweet of the Day:
[tweet https://twitter.com/Deanofcomedy/status/227529457844510720%5D
Belief on TV:
Enlightening Reads:
Religion News Service: Is gun control a religious issue?
Of all the controversies that have followed in the bloody wake of Friday's (July 20) shooting rampage in Aurora, Colo., few have provided such a clarifying insight into the moral tensions and contradictions in American culture than the argument over whether gun control is a religious issue.
The Guardian: Sports hijabs help Muslim women to Olympic success
London 2012 is the first Olympics where women will compete in all 26 sports on offer (although still in 30 fewer events in total), and Fifa is just one of several international bodies to relax clothing rules and so allow more Muslim women to compete in the Games. It's impossible to know how many women will be competing with their head covered this year, but they include judo player Wodjan Ali Seraj Abdulrahim and Saudi Arabian runner Sarah Attar, as well as footballers.
National Catholic Reporter: Vatican withdraws recognition of Peru university as 'Catholic'
The Vatican has withdrawn the titles "Catholic" and "Pontifical" from a university in Peru after decades of discussions over the school's Catholic identity and after tensions between university officials and the local cardinal over control of the school's assets.
The New York Times: Ramadan Arrives Amid High Heat and Political Transition in Arab World
This year's Ramadan holy month may prove to be the toughest in decades — and not just because it falls when the heat is at its highest and the days are particularly long.
The Washington Post: 'Chick fil-A Appreciation Day' announced by Mike Huckabee amidst gay marriage debate
After Chick-fil-A President Dan Cathy's comments on marriage launched a national "Eat Mor Chikin" backlash, another cultural bigwig, former Arkansas governor and Baptist preacher Mike Huckabee, announced Sunday that he was coordinating a campaign in support of the "company run by Christian principles."
The Jewish Telegraphic Agency: Israel Museum offers segregated after-hour tours for Chasidim exhibit
The Israel Museum said it would give private, after-hours tours of a new exhibit on Chasidic culture. The statement is in response to a Haaretz report Monday that the museum would have separate visiting times for men and women in response to the requests of the haredi Orthodox public to view the exhibit, titled "A World Apart Next Door: Glimpses into the life of Hasidic Jews."
Catholic News Service: Papal butler's lawyers say client acted out of love for church, pope
Everything Paolo Gabriele did, he did for love of the church and the pope, said the lawyers for the personal assistant to Pope Benedict XVI accused of leaking private documents. However, Carlo Fusco and Cristiana Arru, the defense lawyers, said whether or not anything Gabriele did was a crime will be up to Vatican magistrates or a Vatican court to determine.
The Philadelphia Enquirer: A church celebrates with women as priests
Several months ago, Kathy Schuck's 15-year-old daughter posed a question that seemed innocuous but that became a call to action. The gist of Ann Schuck's question: Why did girls and women seem to be less important than men in their church, St. Rose of Lima in North Wales?
Join the conversation…
CNN: My Take: The Batman killings and the evil that we do
Stephen Prothero, a Boston University religion scholar and author of "The American Bible: How Our Words Unite, Divide, and Define a Nation," responds to the tragic shooting at an Aurora, CO movie theater early Friday morning.