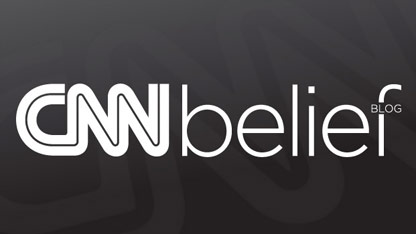 By Laura Koran, CNN
Here's the Belief Blog's morning rundown of the top faith-angle stories from around the United States and around the world. Click the headlines for the full stories.
From the Blog:
CNN: Where was God in Aurora massacre?
Where was God in Aurora? It's a fresh take on an age-old question: Why does God allow suffering, natural disasters or – if you believe in it – evil? We put the question to Twitter on Tuesday and got some starkly different responses.
CNN: Philly priest gets 3 to 6 years in abuse case
The highest-ranking Catholic Church cleric charged and convicted in the landmark Philadelphia child sexual abuse trial was sentenced to three to six years in prison Tuesday. Monsignor William Lynn, 61, was found guilty in June of one count of child endangerment, the first time a U.S. church leader has been convicted of such a charge.
CNN: Henson, Huckabee take sides in Chick-fil-A same-sex marriage controversy
The comments about same-sex marriage made by Chick-fil-A President Dan Cathy a week ago continue to generate controversy this week, with politicians and puppets, well at least their handlers, weighing in. "Guilty as charged," Cathy was quoted as saying in the Baptist Press last week when asked about his company's support of the traditional family unit as opposed to same-sex marriage.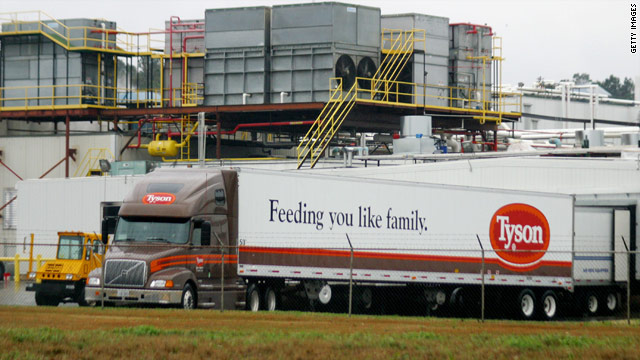 CNN: 10 religious companies (besides Chick-fil-A)
As the controversy over Chick-fil-A's founder publicly opposing same-sex marriage continues – Mike Huckabee is pushing for a Chick-fil-A day, while the Jim Henson Co. is cutting ties to the chain – we're republishing our list of 10 other religious companies. Our initial list was provoked by an earlier Chick-fil-A/same-sex marriage controversy. Is our list missing any names? Tweet us at @CNNBelief to let us know.
Tweet of the Day:
[tweet https://twitter.com/jaweedkaleem/status/227950392309346304%5D
Belief on TV:
Enlightening Reads:
The Washington Post: Religious leaders speak of the evolution of church's role on HIV
For many years, Kay Warren was a good wife, mother and church member, but she "just didn't care about HIV." That changed a decade ago, after she read an article about people in Africa with the disease. She took up the cause, and now the church she co-founded with her husband Rick, the Saddleback Church in Lake Forest, Calif., is deeply involved in AIDS ministry domestically and abroad.
The Jewish Telegraphic Agency: How the Munich 11 petition went viral
It began two years ago as an idea by volunteers at a suburban Jewish community center and turned into a major international campaign, galvanizing everyone from President Obama to the mayor of London.
The Los Angeles Times: Scientology did not violate forced labor law, appeals court rules
Scientology did not violate a labor law by failing to pay for the work of two former members of the church's Sea Organization - a wing that restricts participants' outside communications, marriage and children, censors mail and monitors phone calls - a federal appeals court said Tuesday. A three-judge panel of the U.S. 9th Circuit Court of Appeals decided that Marc and Claire Headley, who sued the church, knew that joining the group, known as Sea Org, required largely unpaid labor and failed to take many opportunities to leave.
U.S. Catholic: CRS says funding for humanitarian aid did not violate church teaching
Catholic Relief Services said that $5.3 million in emergency funding it provided to the humanitarian organization CARE in 2010 under a U.S. government grant did not violate Catholic teaching. In postings on its website July 20 and July 24, the U.S. bishops' international development and relief agency explained that the money it provided to CARE was specifically used for water and sanitation and food and nutrition programs for poor families in Central America and Africa and could not be transferred to other services which CARE provided.
The Christian Post: Court Rules Against Wis. School District That Held Graduations in Church
An appeals court ruled against a Wisconsin school district over its usage of a church building to hold graduations due to a lack of space in public school facilities. The full court of the Seventh Circuit Court of Appeals ruled Monday that by holding some graduations at a church full of religious imagery, Elmbrook School District was unlawfully endorsing a religion.
Quote of the Day:
In Christianity we call it prevenient grace: God working ahead of time for a particular event in the future. It's just like the God I follow to plan the route of a bullet through a brain long before Batman ever rises. Twenty-two years before.
Brad Strait, senior pastor at Cherry Creek Presbyterian Church in Englewood, Colorado, wrote on his blog about the incredible case of Petra Anderson. Anderson sustained multiple gunshot wounds, including one to the head, in last week's shooting in Aurora, Colorado, but survived in part because of a brain abnormality that wasn't even aware she had.
Opinion of the Day:
CNN: My Take: Why is NCAA taking sex abuse more seriously than Catholic Church?
Stephen Prothero, a Boston University religion scholar and author of "The American Bible: How Our Words Unite, Divide, and Define a Nation," ponders this question.
The New York Times: The Freedom of the Hijab
Ayesha Nusrat, a 23 year-old Muslim woman in New Delhi writes about her decision to start wearing the hijab, and how that decision has been "the most liberating experience ever."
Join the conversation…
CNN: My Faith: How Hajj gave us a child
As our family has been getting ready for Ramadan and I look at my daughter I'm reminded of our Hajj trip and how it completed our family. I didn't fully realize the impact that Hajj would have on our family's life. It not only gave us a spiritual awakening but also brought a child, our child, into our lives. For Muslims, the chance to perform Hajj, the pilgrimage to Mecca, is one of the greatest expressions of our faith.