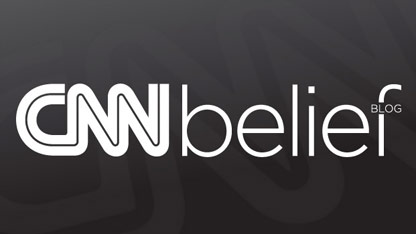 By Laura Koran, CNN
Here's the Belief Blog's morning rundown of the top faith-angle stories from around the United States and around the world. Click the headlines for the full stories.
From the Blog:
CNN: Evangelist Billy Graham defends Chick-fil-A
Billy Graham, the dean of American evangelists, has once again broken his usual silence on hot-button issues, defending the president of the Chick-fil-A restaurant chain for his opposition to same-sex marriage days after issuing a letter decrying what he sees as the nation's moral decay.
CNN: Pew: Many Americans don't know religion of either presidential candidate
Americans have limited knowledge of the presidential candidates' religious faith, but their concerns about the candidates' respective religious beliefs are unlikely to play a major role in the 2012 race, according to a Pew survey released Thursday.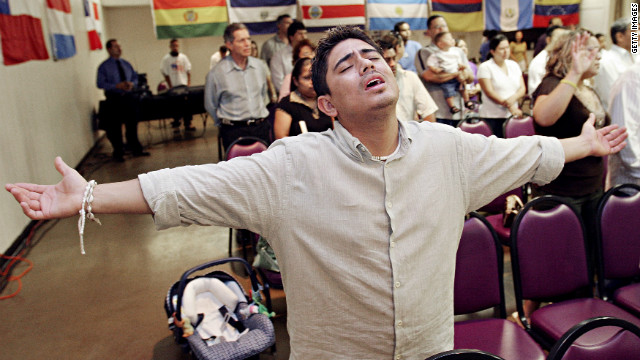 CNN: Survey: Among black, Hispanic Americans, complexity reigns on abortion issue
A large majority of black and Hispanic Americans identify as both "pro-life" and "pro-choice" when it comes to abortion, according to a survey released Thursday. The poll finds that both minority groups are more likely than Americans in general to embrace or to reject both labels.
Tweets of the Day:
[tweet https://twitter.com/MuslimIQ/status/228637620006178817%5D
[tweet https://twitter.com/publicreligion/status/228603142235910144%5D
[tweet https://twitter.com/publicreligion/status/228572952650735616%5D
Belief on TV:
Enlightening Reads:
The Huffington Post: Michele Bachmann's Muslim Brotherhood Claims Condemned By Catholic Bishops, 41 Other Groups
Forty-two religious and secular organizations united on Thursday in condemning conservative lawmakers' allegations that Muslim-American individuals connected to the U.S. government may be trying to spread the influence of the Muslim Brotherhood.
Catholic News Service: Fast vs. facts: Vatican spokesman tries to quickly help media get truth
Throughout history, the Vatican has dealt with so many accusations and scandals, one would expect the Holy See to have a well-oiled PR machine primed to deal with the constant media onslaught. Well, better late than never. Recent changes - some official, some done on-the-fly - demonstrate the Vatican is taking seriously its need to face the media clearly and directly both on offense and defense.
Religion News Service: Obama appoints first Mormon to White House faith-based council
As he competes against a Mormon in the presidential election, President Obama has appointed the first Mormon member of his White House faith-based council. Elder Steven Snow now serves as the The Church of Jesus Christ of Latter-day Saints official historian. He is also a member of the First Quorum of the Seventy, a priesthood order of teachers and administrators.
The Boston Herald: Menino says he can't actively block Chick-fil-A
Boston Mayor Thomas M. Menino repeated today that he doesn't want Chick-fil-A in Boston, but he backed away from a threat to actively block the fast-food chain from setting up shop in the city. "I can't do that. That would be interference to his rights to go there," Menino said, referring to company president Dan Cathy, who drew the mayor's wrath by going public with his views against same-sex marriage.
The New York Times: In Sweden, Taking File Sharing to Heart. And to Church.
People almost everywhere are file sharing these days, using computers to download music, films, books or other materials, often ignoring copyrights. In Sweden, however, it is a religion. Really. Even as this Scandinavian country, like other nations across Europe, bows to pressure from big media concerns to stop file sharing, a Swedish government agency this year registered as a bona fide religion a church whose central dogma is that file sharing is sacred.
The Guardian: Manchester uni puts faith in praying booth
A praying booth has been installed at Manchester University as part of a three-year research project on multi-faith spaces in the UK and abroad. The "pray-o-mat" – which was a photo-booth until it was converted by German artist Oliver Sturm – offers over 300 pre-recorded prayers and incantations in 65 languages via a touch screen.
Quote of the Day:
I would say, 'I forgive you,' and I would ask him if I could pray for him. Because the truth is, every person on this world deserves forgiveness, and every one of us need to pay for the sins that we've committed. But I also pray that he gets life in prison. And I just pray in those 40, 50 years, that somehow, someway, God can find His way into his heart and forgive.
This is the answer that Aurora shooting survivor Pierce O'Farrill gave when asked by CNN's Randi Kaye, what he would say to the alleged shooter if he had the opportunity to speak with him. O'Farrill believes that God saved him after the gunman opened fire in the crowded movie theater in the early hours of July 20, hitting him three times in the foot and arm.
Opinion of the Day:
CNN: My Take: Obama is not a Muslim (and Romney is a Mormon)!
Stephen Prothero, a Boston University religion scholar and author of "The American Bible: How Our Words Unite, Divide, and Define a Nation," reacts to a recent survey which showed that only 60% of Americans know that presidential candidate Mitt Romney is a Mormon, and 17% or Americans believe that president Obama is a Muslim.
CNN: My Take: CNN readers' 7 answers to 'Where was God in Aurora?'
Stephen Prothero, a Boston University religion scholar and author of "The American Bible: How Our Words Unite, Divide, and Define a Nation," outlines the different responses that CNN Belief Blog readers submitted to the question, "Where was God in Aurora?"
Join the conversation…
CNN: Driven by personal tragedy, man builds crosses for Aurora victims, thousands of others
In a vacant lot across from the site of last week's movie theater shooting, 12 white crosses stand solemnly, their arms covered in messages of hope and the ground around them full of flowers. For the loved ones of the 12 killed in the Aurora, Colorado, theater, the crosses have become a focal point of remembrance, a place to memorialize victims and pray for their families and friends. But for the man who built the white crosses, each just over 3 feet tall, the crosses are something more: symbols of his own survival since tragedy struck his family 16 years ago.