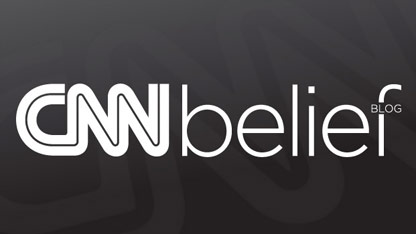 By Laura Koran, CNN
Here's the Belief Blog's morning rundown of the top faith-angle stories from around the United States and around the world. Click the headlines for the full stories.
From the Blog:
CNN: Dutchman builds replica Noah's Ark after flood dream
A Dutchman has built a replica of Noah's Ark to biblical proportions, following a dream his homeland would be flooded. Johan Huibers, a wealthy businessman, used the ancient measurement of the cubit – the length of a man's arm from elbow to fingertips – to build the vessel to the dimensions specified in the book of Genesis.
CNN: Church that barred black wedding affirms commitment to equal treatment
A Mississippi church that wouldn't allow a black couple to marry in its sanctuary because of the couple's race appears to be trying to right a wrong, as officials with the church's denomination decried the incident. Charles and Te' Andrea Wilson, regular attendees at First Baptist Church in Crystal Springs, Mississippi, were forced to relocate their wedding this month at the last minute. Their pastor, Stan Weatherford, made the relocation request on behalf of some congregants who didn't want to see the couple married there, according to CNN affiliate WLBT.
CNN: Christian groups allege threats to religious freedom in anti-Chick-fil-A campaigns
The nation's biggest evangelical group said Monday that religious freedom is threatened by American mayors who say Chick-fil-A is not welcome in their cities because of the restaurant leader's opposition to gay marriage. "Individuals have the right to decide whether or not to 'eat mor chikin.' But no government leader should restrict a business or organization from expanding to their district based on the personal or political views of the owners," Leith Anderson, the president of the National Association of Evangelicals, said Monday.
CNN: Headscarf may bar Saudi woman from Olympics judo competition
One of the two women on Saudi Arabia's Olympic team may be pulled from the competition because of the kingdom's insistence that she wear a headscarf in her judo matches. Saudi and international Olympic officials met late into the night with International Judo Federation representatives to resolve the case of Wojdan Shaherkani, the Saudi Olympic committee said Monday.
Tweet of the Day:
[tweet https://twitter.com/pewforum/status/229987587996123136%5D
Belief on TV:
Enlightening Reads:
The New York Times: China Assails U.S. 'Arrogance' in Report on Religious Freedom
The United States has issued its annual report on religious freedom around the world, taking particular aim at repression and crackdowns in China, North Korea and Myanmar. China shot back that the report was "full of prejudice, arrogance and ignorance."
Catholic News Agency: Vatican daily slams 'confused' Gates Foundation policies
Vatican daily L'Osservatore Romano has published an article sharply criticizing the Bill & Melinda Gates Foundation for securing $4.6 billion dollars over the next eight years to promote contraceptives, starting in Africa. In her July 29 front-page story, reporter Giulia Galeotti said Melinda Gates, who self-identifies as Catholic, "has gone astray."
The Chicago Tribune: Catholic fertility methods help Chicago woman conceive
Mary-Louise Hengesbaugh admits to growing bitter as she counseled women who considered having abortions to end their unwanted pregnancies five years ago. Pregnancy was all she wanted. But as the director of the Chicago Archdiocese's Respect Life office, she couldn't share her struggle with infertility, which lasted for more than nine years. "I thought, 'Is God laughing at me?'" she said." I had a real chip on my shoulder."
Quote of the Day:
It's particularly urgent that we highlight religious freedom, because when we consider the global picture and ask whether religious freedom is expanding or shrinking, the answer is sobering. More than a billion people live under governments that systematically suppress religious freedom. New technologies have given repressive governments additional tools for cracking down on religious expression. Members of faith communities that have long been under pressure report that the pressure is rising. Even some countries that are making progress on expanding political freedom are frozen in place when it comes to religious freedom. So when it comes to this human right, this key feature of stable, secure, peaceful societies, the world is sliding backwards.
Secretary of State Hillary Clinton said in her remarks at the release of the 2011 International Religious Freedom Report to the Carnegie Endowment for International Peace on Monday.
Join the conversation…
CNN: My Take: This is where God was in Aurora
Rob Brendle is the founding pastor of Denver United Church, a former associate pastor at New Life Church in Colorado Springs, and the author of "In the Meantime: The Practice of Proactive Waiting." He gives his take on the question, "Where was God in Aurora?"