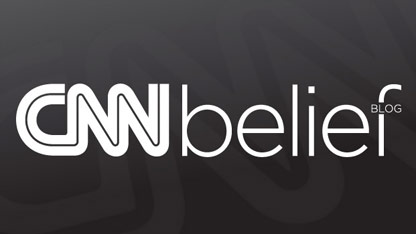 By Laura Koran, CNN
Here's the Belief Blog's morning rundown of the top faith-angle stories from around the United States and around the world. Click the headlines for the full stories.
From the Blog:
CNN: Chick-fil-A restaurants become rallying points for supporters
Throngs of people weighed in on the Chick-fil-A debate at stores across the United States on Wednesday, buying chicken sandwiches to show their support for the restaurant chain and its president's opposition to same-sex marriage. Former Arkansas Gov. Mike Huckabee dubbed it "Chick-fil-A Appreciation Day." He called for a vocal response to the backlash against the fast food restaurants and their president.
CNN: 'Where was God in Aurora?' comments show Internet as church for atheists
The Internet has become the de facto global church for atheists, agnostics and other doubters of God, who of course don't have bricks-and-mortar churches in which to congregate. We see this phenomenon in motion every day on the CNN Belief Blog, where atheists/agnostics/humanists are among the most zealous commenters.
Tweet of the Day:
[tweet https://twitter.com/pewforum/status/230733875666640897%5D
Belief on TV:
Enlightening Reads:
Religion News Service: Does the contraception mandate really kill religious freedom?
The Obama administration's policy requiring most employers to provide free birth control coverage in their health insurance policies takes effect on Wednesday (Aug. 1) - a deadline that has sparked apocalyptic warnings from conservative activists and some faith groups.
The Jewish Telegraphic Agency: Barak orders haredi Orthodox conscription
Israeli Defense Minister Ehud Barak ordered the Israeli Defense Forces to draft haredi Orthodox men as it does other Jewish Israelis. Barak has allowed a month for officials to formulate regulations on haredi conscription, according to reports. The order came as the Tal Law, which allowed haredi men to defer army service, expired on Wednesday. Israel's Supreme Court overturned the law in February.
Reuters: French mayor retreats after suspending fasting Muslims
A French mayor has revoked the suspension of four Muslim camp counsellors following an uproar after he said they could not work properly because they might be weakened by their all-day fasting for Ramadan. Muslim groups threatened to sue the Paris suburb of Gennevilliers for discrimination for recalling the four after an inspector found on July 20 – the first day of the Muslim holy month – that they were not eating or drinking during the day.
The Guardian: Somali comedian who mocked Islamists is shot dead
One of Somalia's most popular comedians, known for his parodies of Islamist militants, has been shot dead in the capital, Mogadishu. Abdi Jeylani Marshale was reportedly killed shortly after leaving a local radio station where he worked as a drama producer and performer. It is not known who carried out the murder but last year Marshale was threatened by the extremist group al-Shabaab, prompting him to go into hiding in neighbouring Somaliland for several days.
The New York Times: Musicians on Trial Over Crude Anti-Putin Song in Moscow Cathedral
At the opening of their trial on charges of inciting religious hatred, three young women who performed a crude anti-Putin song on the altar of the Cathedral of Christ the Savior said on Monday that they were prepared to take responsibility for "an ethical mistake." But they denied the formal criminal accusations read aloud by prosecutors.
Quote of the Day:
On this day, let us renew our determination to reverse the mandate and restore the religious liberty that has been demolished by the Obama Administration's actions.
Speaker of the House of Representatives John Boehner said in a statement Wednesday, as new Department of Health and Human Services mandate went into effect. The mandate requires insurance companies, including those catering to religiously affiliated employers, to provide free contraception coverage, drawing the ire of many faith leaders.
Join the conversation…
CNN: Black pastors group launches anti-Obama campaign around gay marriage
A group of conservative black pastors are responding to President Barack Obama's support of same-sex marriage with what they say will be a national campaign aimed at rallying black Americans to rethink their overwhelming support of the President, though the group's leader is offering few specifics about the effort.