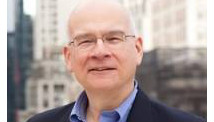 Editor's note: Timothy Keller is senior pastor of Redeemer Presbyterian Church in New York and author of The New York Times best-selling book "The Reason for God." His book for church leaders, "Center Church," will be published in September.

By Timothy Keller, Special to CNN
(CNN)–When I was diagnosed with cancer, the question "Why me?" was a natural one.
Later, when I survived but others with the same kind of cancer died, I also had to ask, "Why me?"
Suffering and death seem random, senseless.
The recent Aurora, Colorado, shootings — in which some people were spared and others lost — is the latest, vivid example of this, but there are plenty of others every day: from casualties in the Syria uprising to victims of accidents on American roads. Tsunamis, tornadoes, household accidents - the list is long.