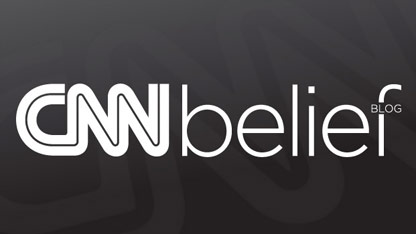 By Laura Koran, CNN
Here's the Belief Blog's morning rundown of the top faith-angle stories from around the United States and around the world. Click the headlines for the full stories.
From the Blog:
CNN: Gunman, six others dead at Wisconsin Sikh temple
The FBI will investigate Sunday's rampage at a Sikh temple in a Milwaukee suburb as a "domestic terrorist-type incident" that left at least six people and the gunman dead, the town's police chief said. Another three people were wounded, including the first officer to respond to the scene, Oak Creek Police Chief John Edwards said. A second officer returned fire, killing the suspect, according to the chief.
CNN: Explainer: Who are Sikhs and what do they believe?
Sikhism, the world's fifth most popular religion, is a monotheistic faith that believes in equality and service to others, Sikh officials say. "Everyone is the same," says Raghunandan Johar, president of the Guru Nanak Mission of Atlanta. "There is no distinction, no caste system." Navdeep Singh, a policy adviser to the Sikh American Legal Defense and Education Fund, says Sikhs believe in freedom of religion, community service and inclusiveness.
CNN: 10 years after Sikh murder over 9/11, community continues to blend in and stand out
Ten years ago, Balbir Singh Sodhi was gunned down, apparently because he looked Muslim or Arab. He was neither. Sodhi was a Sikh. Members of the religious tradition say he was the first person to be murdered in retaliation for the 9/11 attacks. That claim has been backed up by the Justice Department.
CNN: Documentary seeks to explain why Albanians saved Jews in Holocaust
How many people would lay down their lives for a stranger? It's the question at the center of the new documentary "Besa: The Promise," which premiered last weekend at the San Francisco Jewish Film Festival. The filmmakers' answer: "Albanians would." During one of humanity's darkest chapters, when millions of Jews, gays, communists and racial minorities were rounded up across Europe, many Albanians put up a fight to save complete strangers.
CNN: Survey: Small minority of Americans use Facebook, Twitter for religious reasons
Despite the attention that major religious leaders have received for their use of Facebook and Twitter – including pastors like Rick Warren and Joel Osteen – a new survey finds that only a small minority of Americans use social media for religious reasons. Six percent of Americans say they are part of a spiritual group on Facebook, and 5% report that they follow a spiritual leader on Twitter, according to a survey released this week by the Public Religion Research Institute. The numbers come as nearly half of Americans report using Facebook at least a few times a week.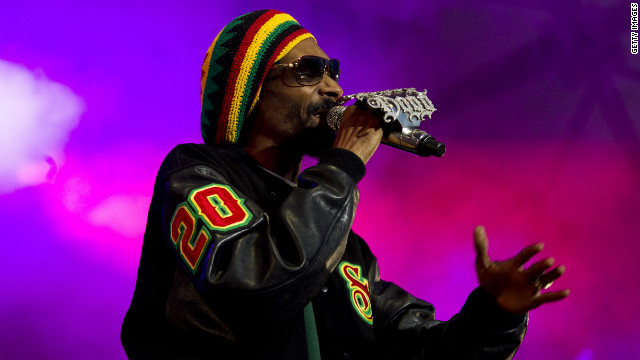 CNN: Your take: Snoop, Rastas and weed
Snoop Lion, as Snoop Dogg now calls himself, has thrown his fans a curveball. The popular West Coast rapper has taken himself from 'thug' life to 'Rasta' life. His new image isn't the only thing that has changed. His latest song "La La La," produced by Major Lazer, has garnered plenty of attention for its reggae sound. Curiosity drew a lot of fans and others to our post "Snoop Dog is a Rasta now, so what's Rastafari?"
CNN: Chicken, with a side of politics
Call it a crisis of faith. A co-worker and I walked into the office break room Wednesday, national Chick-fil-A Appreciation Day, to find a dozen or so foil-wrapped sandwiches beckoning us from the counter. This being Atlanta, home of Chick-fil-A, we recognized them immediately, and a closer look at the puck-sized packages bearing the iconic scribbled red logo confirmed our suspicions – and deepened our paranoia. "Is this a trick?" my co-worker asked as he stood frozen in front of the counter. "Will someone judge me if they see me eating one?"
CNN: Chick-fil-A controversy shines light on company's charitable giving
The website for the WinShape Foundation, a group started by Chick-fil-A founder Truett Cathy that's financed almost entirely by Chick-fil-A profits, doesn't look like a battlefield in the culture war. The site features warm and fuzzy snapshots of winding country roads and rustic cabins along with links to a cornucopia of social welfare programs the foundation funds – from foster homes to kids' camps to college scholarships – that would seem to be the furthest thing from controversial.
Tweets of the Day:
[tweet https://twitter.com/nikkihaley/status/232199719173120000%5D
[tweet https://twitter.com/NicholsUprising/status/232228325853118464%5D
Belief on TV:
Enlightening Reads:
The Chicago Tribune: At least 7 shot dead at Sikh temple near Milwaukee
Six people were slain at a Sikh temple in suburban Milwaukee Sunday morning before police shot and killed a gunman as congregants, many of them women and children, hid inside, authorities say. One of the first officers to arrive at the Sikh Temple of Wisconsin in Oak Creek around 10:25 a.m. was tending to a victim found on the grounds when the gunman "ambushed" him and shot the officer several times, according to Oak Creek Police John Edwards.
Religion News Service: Missouri to vote on prayer amendment as critics warn of legal nightmares
Missourians will vote on Tuesday on a proposed amendment to the state constitution that supporters say would protect residents' right to pray in public, and if a recent poll is any indication, it could pass by a mammoth margin. Supporters say the so-called "right to pray" ballot measure — known as Amendment 2 — better defines Missourians' First Amendment rights and will help to protect the state's Christians, about 80 percent of the population, who they say are under siege in the public square.
The Huffington Post: Church In A Bar: Auckland Pastors Bring The Gospel To Local Pub
Beer with that Bible? Starting this Sunday, a pair of pastors is Auckland, New Zealand, will be making that an option, as they bring the Gospels to Albany Sports Bar on the first Sunday of every month, at 7 p.m sharp.
Quotes of the Day:
Michelle and I were deeply saddened to learn of the shooting that tragically took so many lives in Wisconsin. At this difficult time, the people of Oak Creek must know that the American people have them in our thoughts and prayers, and our hearts go out to the families and friends of those who were killed and wounded. My Administration will provide whatever support is necessary to the officials who are responding to this tragic shooting and moving forward with an investigation. As we mourn this loss which took place at a house of worship, we are reminded how much our country has been enriched by Sikhs, who are a part of our broader American family.
Statement by President Barack Obama following the shooting Sunday at a Sikh temple in Wisconsin.
Ann and I extend our thoughts and prayers to the victims of today's shooting in Wisconsin. This was a senseless act of violence and a tragedy that should never befall any house of worship. Our hearts are with the victims, their families, and the entire Oak Creek Sikh community. We join Americans everywhere in mourning those who lost their lives and in prayer for healing in the difficult days ahead.
Statement by presumptive Republican presidential nominee Mitt Romney reacting to the Wisconsin shooting.
Opinion of the Day: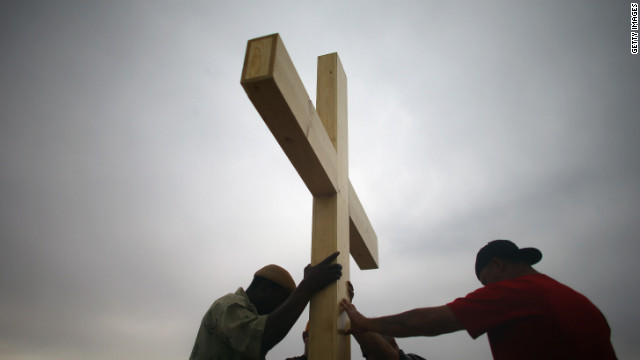 CNN: My Faith: The danger of asking God 'Why me?'
Timothy Keller is senior pastor of Redeemer Presbyterian Church in New York and author of The New York Times best-selling book "The Reason for God." His book for church leaders, "Center Church," will be published in September. In this Belief Blog contribution, Keller considers a question often asked in difficult times: "Why me?"
Join the conversation…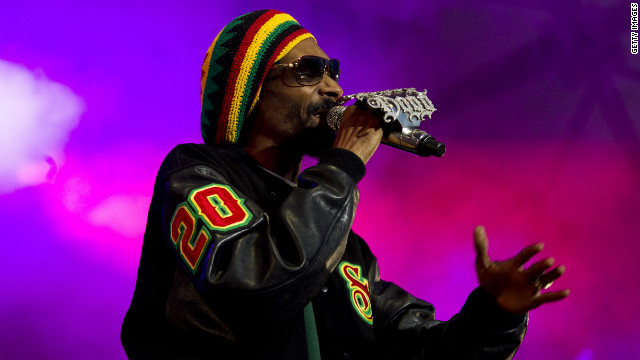 CNN: Snoop Dogg is a Rasta now, so what's Rastafari?
Rapper Snoop Dogg announced Monday that he's burying his name and old career, all because of a religious experience with Rastafari, an Afrocentric religion with origins in Jamaica. Snoop Dogg wants to be called Snoop Lion and instead of rapping on his latest album now he'll be singing reggae. "I want to bury Snoop Dogg and become Snoop Lion," he said at a Monday press conference. "I didn't know that until I went to the temple, where the high priest asked me what my name was, and I said, 'Snoop Dogg.' And he looked me in my eyes and said, 'No more. You are the light; you are the lion.'