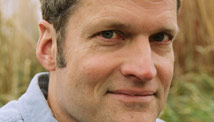 Editor's Note: Stephen Prothero, a Boston University religion scholar and author of "The American Bible: How Our Words Unite, Divide, and Define a Nation," is a regular CNN Belief Blog contributor.
By Stephen Prothero, Special to CNN
(CNN)–Like many Americans, I reacted to the murders at the Sikh temple in Oak Creek, Wisconsin, with horror, and to the apparent arson at a Joplin, Missouri, mosque with sadness.
But I did not react with shock.
As the adviser to the Sikh Association at Boston University and a professor of many Muslim students, I am aware of the day-to-day discrimination these religious minorities experience in the United States. And as a historian I am aware of the history of discrimination against both groups throughout U.S. history.
The first decade of the 20th century saw a series of riots against Sikh laborers. On September 4, 1907, in Bellingham, Washington, hundreds of men attacked "Ragheads," as they called them, burning their homes, beating them up, looting their property, and driving them across the border into Canada. Similar riots occurred in that decade elsewhere in Oregon, Washington, and California.
Immediately after 9/11, a Sikh named Balbir Singh Sodhi was killed at a gas station in Mesa, Arizona, by a bigot who mistook him for a Muslim.
We Americans flatter ourselves as citizens of a "land of liberty" where religious freedom is sacrosanct. And we have much to brag about in this regard, not least a First Amendment that guarantees religious liberty and the separation of church and state. Yet the United States also has a long history of religious bigotry.
In a 2007 speech on "Faith in America," Mitt Romney courageously outlined not only "our grand tradition of religious tolerance and liberty" but also key moments when we traded in that tradition for hate. He spoke of Ann Hutchinson, the Puritan renegade banished from colonial Massachusetts and of Brigham Young, who led Mormons persecuted in the East to freedom in the West.
All too often, Romney observed, "Americans were unable to accommodate their commitment to their own faith with an appreciation for the convictions of others to different faiths."
Sikhism is one of the world's leading religions, with 22 million followers in India and sizable Sikh populations in the United Kingdom, United States, and Canada. This 16th-century religious creation echoes both Hindu devotionalism and the Sufi mysticism of Islam. Like Hindus, Sikhs believe in the karmic cycle of life, death, and rebirth. Like Muslims, they are monotheists who are wary of picturing God in human form.
Yet Sikhism is a distinct religious tradition, with its own traditions, including the practice of the langar meal, open to all people regardless of race, ethnicity, caste, or religion.
In the United States, where religious illiteracy remains a national malady, we know next to nothing about Sikhism. And many bigots ignorantly mistake Sikhs for Muslims because, like Osama bin Laden, many Sikh men (and some Sikh women) wear turbans.
Clearly Americans need to learn more about the world's religions, including the elementary fact that Sikhs are not Muslims, and the more subtle yet equally important fact that Sikhs have been here for more than a century. In fact, the first Sikh gurdwara, or temple, was built in Stockton, California, 100 years ago - in 1912.
But we also need to reacquaint ourselves with our "grand tradition" of religious liberty, and with an equally grand tradition of political conciliation - of putting the common good of our nation above the special interests of whatever groups we favor.
When murderers target and kill religious minorities simply because they are nonwhite or non-Christian, something of each of these traditions dies. So we need to redouble our efforts to keep both vibrant.
Only the blind fail to see the easily availability of guns as a major problem in American society today. But hateful invective is a weapon too, and it can be heard not only among white supremacist extremists but also on our mainstream radio and television talk shows.
As we try to make sense once again of yet another attack on our citizens by extremism, I hope we will choose religious liberty over religious hatred. I also hope we will remember from whence hate comes, and do whatever we can to bar the door.
The opinions expressed in this commentary are solely those of Stephen Prothero.