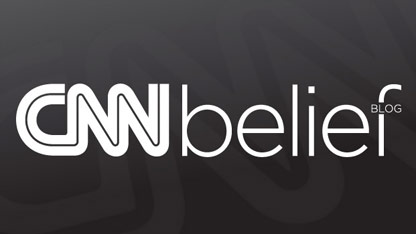 By Arielle Hawkins, CNN
Here's the Belief Blog's morning rundown of the top faith-angle stories from around the United States and around the world. Click the headlines for the full stories.
From the Blog:
CNN: The Sikh turban: at once personal and extremely public
Harkirat Singh Soin remembers a day in 1999 when, after much contemplation, he finally took a seat in a barber's chair. All his 18 years, he'd worn long hair, first in a top knot, then in a dastar, or turban. It was an expression of his Sikh faith and a distinct mark of his identity.
CNN: Christian college student's idea leads to rally for burned mosque
When 20-year-old Ashley Carter heard about a mosque burned to the ground in her town this week, she was shocked. "I was very saddened," she told CNN on Wednesday. "I thought it was very evil." So Carter, a student at Ozark Christian College in Joplin, Missouri, texted a friend, suggesting they organize an event "promoting acts of love."
CNN: American athletes tweet God, Bible at Olympics
A collection of articles about the intersection of faith and the Olympics.
Enlightening Reads:
The Jerusalem Post: Riyadh deports 35 Ethiopian Christians for praying
Saudi Arabia deported 35 Ethiopian Christians last week after incarcerating them for over seven months for praying in advance of the Christmas season in December 2011, according to Christian media outlets and NGOs.
Religion News Service: Muslims petition Egypt not to include Shariah
Muslim and Coptic Christian leaders in the U.S. are calling on the Egyptian government to exclude any mentions of Islamic law or language that discriminates against minorities in its draft constitution. In an letter released Tuesday (Aug. 7), the leaders urge the constitution writers to "recognize the equality of all Egyptians and to reject any language that would discriminate against any citizen of Egypt on the basis of that citizen's religion or gender."
Reuters: Religiosity slides worldwide, plummets in scandal-hit Ireland
Traditionally Catholic Ireland has registered almost the steepest drop worldwide in people calling themselves religious in a new survey tracking international trends in faith and atheism in recent years.
Excerpt of the Day:
To my Sikh sisters and brothers: this incident is yet another reminder of what it means for us to be racialized as Others and as eternal Outsiders... We cannot see and name ourselves as 'accidental' victims of Islamophobia, which suggests that somehow Muslims are more 'appropriate' targets of racism.
Written by Harsha Walia, guest contributor to the blog Racialicious
Join the conversation…
CNN: Close-knit mosque community shaken by fire
Members of the Joplin, Missouri, mosque destroyed by a suspicious fire are sad and shaken, but resolute in their plans to stay in the area, a spokeswoman said Tuesday.