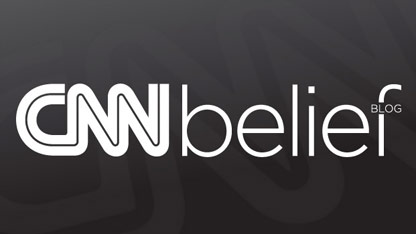 By Arielle Hawkins, CNN
Here's the Belief Blog's morning rundown of the top faith-angle stories from around the United States and around the world. Click the headlines for the full stories.
From the Blog: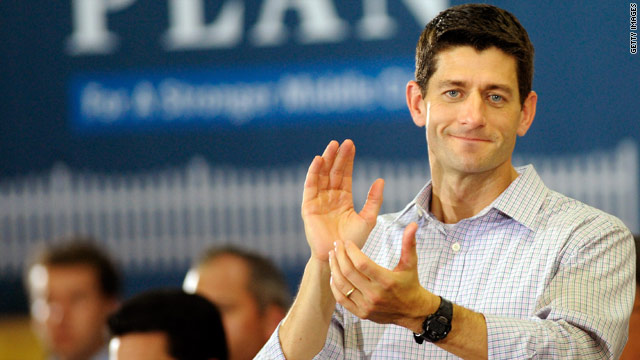 CNN: Ryan as VP pick continues election year focus on Catholicism
Mitt Romney's selection of Wisconsin Rep. Paul Ryan as his vice presidential running mate promises to cast a spotlight on American Catholicism in an election year when the tradition has already been a major focus. Ryan, a Catholic who chairs the House Budget Committee, is better known for his outspoken fiscal conservatism than for leading on conservative Catholic social causes like opposing abortion and gay marriage.
CNN: Evangelist Billy Graham hospitalized
Evangelist Billy Graham was admitted to a hospital overnight for treatment of a pulmonary infection believed to be bronchitis, the hospital said. "Upon admission, he was alert and in good spirits," Mission Hospital in Asheville, North Carolina, said in a statement. He was hospitalized for pneumonia last November.
CNN: Barton's 'Jefferson Lies' book yanked
Publisher Thomas Nelson has withdrawn "The Jefferson Lies: Exposing the Myths You've Always Believed About Thomas Jefferson" after a lengthy review found the author, David Barton, had included "historical details that were not adequately supported," said Brian Hampton, a senior vice president and publisher for Thomas Nelson. In his book Barton attempted to dispel the popular notion that Thomas Jefferson was a secular politician who pioneered the idea of strict church-state separation.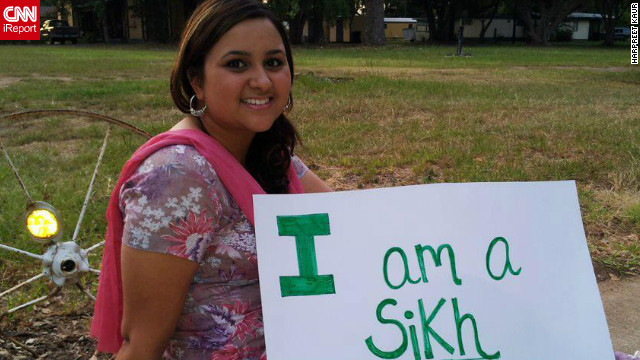 CNN: Sikh iReports speak to long-held fears in their community
After Sunday's Sikh temple shooting in Wisconsin, Sikhs across America started sharing their stories. Stories of shedding their turbans and cutting their hair to avoid ridicule. Stories of facing discrimination for the way they looked. Stories of being labeled Muslims or terrorists. Those stories were among the iReports submitted by Sikhs in the last week.
CNN: Tennessee mosque opens after 2 years of controversy
Friday afternoon, Sbenaty and other Muslims in Murfreesboro, Tennessee, entered a brand new mosque, Tennessee, and fell in prayer to their knees.They'd waited more than two years for the opening of their new Islamic center, delayed by legal wrangling and anti-Muslim sentiment that surfaced through protests, arson and vandalism.
CNN: Sikhs repair, reclaim temple after rampage
Members of the Sikh temple where six people died in a weekend rampage swept, scrubbed and painted over damage to their building Thursday after investigators allowed them back inside.
Tweet of the Day:
[tweet https://twitter.com/BonsaiSky/status/234886914946236417%5D
Enlightening Reads:
The New York Times: National Nuns' Group Dodges Showdown With Vatican
The leaders of the nation's largest group of nuns sidestepped a confrontation with the hierarchy of the Roman Catholic Church, announcing Friday that they would "dialogue" with the archbishop appointed by the Vatican to take over their group, but not "compromise the integrity" of their mission.
The Huffington Post: David Conrad Charged With Firing Shots At Chicago-Area Mosque
Mere hours after the Chicago Council on American-Islamic Relations (CAIR) expressed fears that recent statements made by Rep. Joe Walsh (R-Ill.) could make area Muslims a "target," shots were fired at a suburban Chicago mosque. According to an alert issued by CAIR, two air rifle shots were fired at the outer wall of the Muslim Education Center mosque in Morton Grove Friday evening, while the building was full of worshippers observing Ramadan.
Catholic News Agency: Priest says iPads, tablets no substitute for missalettes
In a recent blog post, Father Antonio Spadaro, known as the Vatican's "cyber theologian," said that devices such as iPads, smart phones and tablets should not be used instead of missalettes at Mass. It is "unimaginable that an iPad or a laptop would be carried in procession, or that a monitor would be incensed and kissed during the liturgy," Fr. Spadaro said.
Opinion of the day:
CNN: My Take: With Olympics, we yearn to be like gods
Joseph Loconte, Ph.D., is an associate professor of history at the King's College in New York City and the author of The Searchers: A Quest for Faith in the Valley of Doubt. Loconte reflects on the Olympic Games' affect on our moral imagination.
Join the conversation…
CNN: Gold medalist returns to Olympics as spiritual guide
Madeline Manning Mims has a message for the athletes at the London Olympics. "They are loved. They are a part of humanity in a very special way and what they do matters," Mims said. She's not talking about being loved by the fans – she's talking about being loved by God. Mims is a gospel singer and a sports chaplain, and she's no stranger to the Olympics.