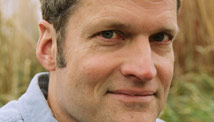 Editor's note: Stephen Prothero, a Boston University religion scholar and author of "The American Bible: How Our Words Unite, Divide, and Define a Nation," is a regular CNN Belief Blog contributor.
By Stephen Prothero, Special to CNN
Now that one of the Republican Party's least ideological men (Mitt Romney) has christened one of the GOP's most ideological men (Paul Ryan) as his running mate, Ayn Rand is back in the news.
Ryan, who used to give away Rand's novel "Atlas Shrugged" for Christmas, once described this Russian-born preacher of heroic individualism as "the reason I got into public service." "There is no better place to find the moral case for capitalism and individualism," he told the pro-Rand Atlas Society in 2005, "than through Ayn Rand's writings and works."
Ryan's religious conservatism obviously distinguishes him from Rand, an atheist who despised efforts by Ronald Reagan and others to marry church and state. And recently Ryan has tried to distance himself from her.
In an April interview with the National Review, he rooted his controversial budget plan, not in Rand's laissez-faire philosophizing, but in Catholic values. "Don't give me Ayn Rand," he said. "Give me Thomas Aquinas."
Which makes me wonder just how these two influences on Ryan stack up against one another. Is it possible to love Aquinas and Rand at the same time? About as possible as loving God and mammon since Christianity and Randism are, in my view, two competing religions.
I know that Rand was an atheist, so it may seem like a stretch to call Randism a religion. But there are plenty of religions (Buddhism, for example) that have rejected God. And like Christianity, Randism has its founder, its scriptures and its miracles (since in the Gospel of Ayn Rand there isn't anything laissez-faire capitalism and its secular saints cannot do).
Randism also has its committed devotees, including former Federal Reserve Chairman Alan Greenspan, Supreme Court Justice Clarence Thomas and conservative talk-show hosts Glenn Beck and Rush Limbaugh, not to mention the myriad commenters (see below) who will no doubt object to my efforts to brand her atheism a religion.
Here are five big differences I see between the  theologies of Christianity and Randism:
1. Jesus preached the virtue of selflessness; Rand wrote a book called "The Virtue of Selfishness" (1964). Altruism is evil, she argued, and egoism the only true ethics.
2. The Apostle Paul called the love of money the root of all evil. Rand wore a dollar sign brooch and saw to it that a florid dollar sign stood guard by her casket at her funeral. She also put a love letter to the almighty dollar on the lips of one of her "Atlas Shrugged" heroes, copper magnate Francisco d'Anconia (a speech Ryan has said he returns to repeatedly when pondering monetary policy). There d'Anconia calls money "the root of all good."
3. "Blessed are the poor," Jesus says in the Gospel of Luke. And he says in the Gospel of Matthew that "it is easier for a camel to go through the eye of a needle, than for a rich man to enter into the kingdom of God." In the Gospel according to Ayn Rand, however, it is the "traders" ("job creators" in modern parlance) who like Atlas carry the weight of the world on their shoulders, while the poor are denounced as "moochers" and "looters."
4. The hope of the Christian gospel is the kingdom of God, but Rand's objectivist philosophy opposes "collectivism" at every turn. "Man - every man - is an end in himself, he exists for his own sake," the inventor John Galt proclaims in "Atlas Shrugged," "and the achievement of his own happiness is his highest moral purpose."
5. The ultimate concern of Christianity is God. The ultimate concern of Randism is the unfettered freedom of the individual. While the Christian Trinity comprise the Father, Son and Holy Spirit, Rand's Trinity is I, me, mine.
For years, Ryan and other conservative Republicans have been trying to have their Jesus Christ and their Ayn Rand,  too. But the two clash at least as much as an Obama/Ryan ticket.
Conservative icon William F. Buckley rightly recognized this fundamental incompatibility, running a blistering review of "Atlas Shrugged"in his National Review and denouncing that novel himself in a Charlie Rose interview as "a thousand pages of ideological fabulism."
Evangelical leader Chuck Colson was equally critical, referring to Rand's "idolatry of self and selfishness" as "the antithesis of Christianity."
To his credit, Ryan seems to be acknowledging the gap between Randism and Christianity by attempting in recent months to distance himself from an intellectual mentor and emphasizing instead the Catholic roots of his budget plan.
But as Jesus once said, "By your fruits you shall know them" (Matthew 7:16), and I for one still see much more Rand than Jesus in Ryan's Robin Hood budget.
The opinions expressed in this commentary are solely those of Stephen Prothero.
Editor's note: An earlier version of this piece said that Jesus called the love of money the root of all evil. The statement should have been attributed to the Apostle Paul.