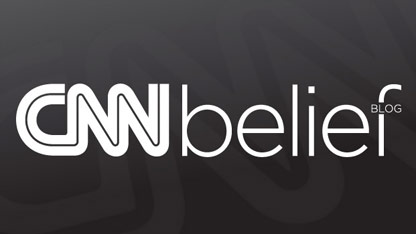 By Arielle Hawkins, CNN
Here's the Belief Blog's morning rundown of the top faith-angle stories from around the United States and around the world. Click the headlines for the full stories.
From the Blog: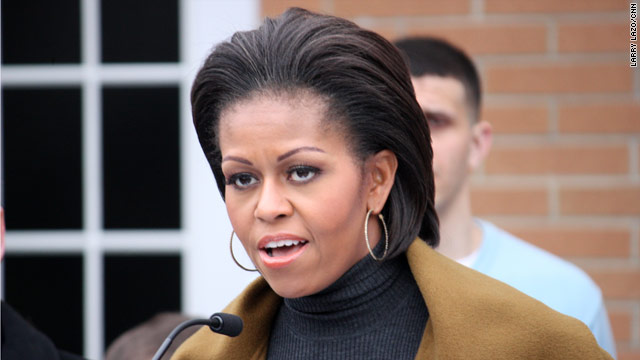 CNN: First lady to visit families of Sikh temple shooting victims
First lady Michelle Obama will travel to Wisconsin Thursday to meet with family members of those killed and injured in a Sikh temple shooting earlier this month, White House officials confirmed Sunday. The shooting – which left six people dead and four others injured – occurred August 5 in Oak Creek, Wisconsin. The shooter, identified by police as 40-year-old Army veteran Wade Michael Page, was shot to death by police responding to the Sunday morning attack.
CNN: Obama, Romney mark campaign-free Sunday by attending church
The two men locked in an intense campaign for the White House marked one of the rare days that neither has a campaign event by attending church services with their families on Sunday. President Barack Obama, along with first lady Michelle Obama and their two daughters, Sasha and Malia, walked across Lafayette Square on an overcast Sunday in the nation's capital to attend mass at St. John's Episcopal Church. Romney, who is taking a reprieve from the campaign at his house in Wolfeboro, New Hampshire, attended a Mormon sacrament meeting Sunday morning with his wife, Ann, as well as his son Tagg's family of six children.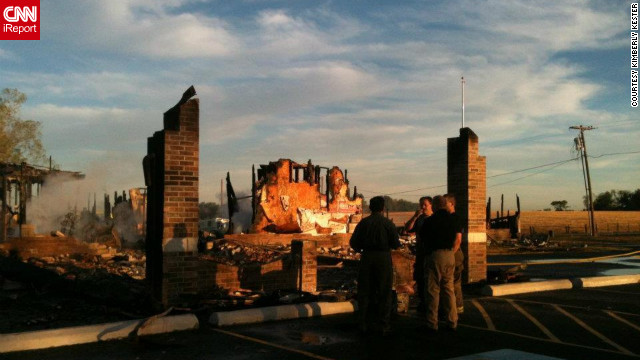 CNN: Attacks against U.S. Muslims spike during Ramadan
To mark the end of Islam's holiest month, Iftikhar Ali will head not to a mosque but to a convention center guarded by law enforcement officers. That's because this month, during Ramadan, the mosque in Joplin, Missouri, burned to the ground. Its rubble smoldered for two days as a shocked Muslim community came to terms with what had happened.
CNN: Shooting sparks controversy over 'hate' designation for conservative group
It's an online gallery of hate. Here on the Southern Poverty Law Center website is Blood & Honour, a racist skinhead group with members who killed two homeless people they deemed inferior, according to police. A quick scroll away is the World Church of the Creator, which calls nonwhites "mud races" and preaches "racial holy war" that has, according to authorities, inspired some members to commit violent crimes. Then there's the Family Research Council. The SPLC says the conservative Washington policy group is listed as a hate group because "it has knowingly spread false and denigrating propaganda" about lesbians, gays, bisexuals and transgender people.
CNN: Conservatives see Family Research Council attack as more evidence of what they call war on religion
For many conservative Christians, this week's Family Research Council shooting that wounded a security guard and that the FBI is investigating as a possible act of domestic terrorism was hardly a one-off attack. Rather, they say the incident is the latest evidence in what they allege is a growing war on religion from the left, an offensive they say extends from the Obama White House down to the liberal grass roots and even foreign governments.
Tweet of the Day:
[tweet https://twitter.com/theResurgence/status/237352011903954944%5D
Belief on TV:
Enlightening Reads:
The Jerusalem Post: 'Women of the Wall' are detained praying at Kotel
Police detained four members of the Women of the Wall organization on Sunday morning for wearing tallitot (prayer shawls) at the Western Wall plaza. According to a 2001 law, it is illegal for women to perform religious practices traditionally done by men in Orthodox Jewish practice at the Western Wall, such as reading from a Torah scroll, wearing tefillin or a tallit, or blowing a shofar.
New York Times: A Gaza Border Slams Shut, and With It, Chances for a Pilgrimage to Mecca
Every Ramadan for the past two decades, Mouin Mushtaha has made the pilgrimage to Mecca during the last 10 days of the Muslim holy month. This year, as Ramadan ticked away, he sat gloomily at the office of his tourism agency here, watching the festivities on television. For Mr. Mushtaha, it was not just a lost spiritual experience, but a missed business opportunity: the Ramadan pilgrimage to Saudi Arabia is a major annual source of profit. But Gazans were unable to go to Mecca this season because exits through the Rafah crossing to Egypt were extremely restricted after an Aug. 5 attack nearby that killed 16 Egyptian soldiers.
Religion News Service: Russian punk band found guilty of 'hooliganism' and 'religious hatred'
A Moscow court on Friday (Aug. 17) found three members of the feminist punk band Pussy Riot guilty of "hooliganism motivated by religious hatred" after a guerrilla performance in Moscow's main cathedral in February. They were sentenced to two years in a penal colony. The band performed a "punk prayer" against Russian President Vladimir Putin and Russian Orthodox Patriarch Kirill I.
Huffington Post: Bill Keller, LivePrayer.Com Founder, Plans Southern Poverty Law Center Lawsuit For 'Hate Group' Label
A prominent evangelist is threatening to sue the Southern Poverty Law Center(SPLC) after it labeled his Internet-based ministry a "hate group." According to a press release, Bill Keller - deemed "the world's leading Internet evangelist" and the founder ofLivePrayer.com - is planning a $100 million defamation lawsuit against the SPLC.
Opinions of the Day: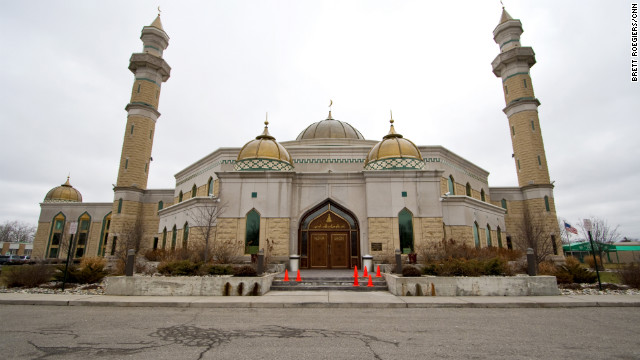 CNN: My Take: How evangelicals could grow to love Muslims
Eboo Patel, founder and president of Interfaith Youth Core, and author of Sacred Ground: Pluralism, Prejudice and the Promise of America, discusses why "the dynamic of evangelicals cheering for Catholics is one of the most stunning shifts in American political history" and how that relationship could be built between evangelicals and Muslims.
CNN: Opinion: Who will claim the Catholic vote?
Timothy Stanley, a historian at Oxford University, blogger for Britain's The Daily Telegraph, and author of The Crusader: The Life and Times of Pat Buchanan, explains why "today's Catholic vote is divided by intensity of faith."
Join the conversation…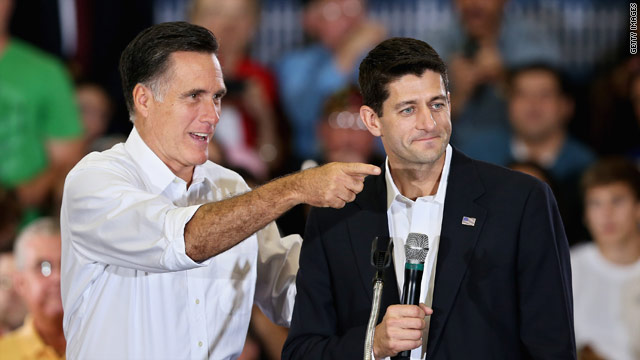 CNN: My Take: GOP's non-Protestant ticket changes meaning of 'values'
Stephen Prothero, a Boston University religion scholar and author of "The American Bible: How Our Words Unite, Divide, and Define a Nation," discusses why it's harder to understand the role of religion in politics as "more religious perspectives make their way into our public space."