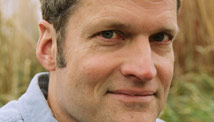 Editor's note: Stephen Prothero, a Boston University religion scholar and author of "The American Bible: How Our Words Unite, Divide, and Define a Nation," is a regular CNN Belief Blog contributor.
By Stephen Prothero, Special to CNN
Mitt Romney's team invited reporters to go to church with him last Sunday, and The New York Times is reporting that the upcoming Republican presidential convention will showcase Romney's faith in an effort to humanize him. So are we finally going to get a Mormon candidate for president?
Romney has been widely criticized for running against his past - against what he did at Bain Capital and as governor of Massachusetts, and against his prior views on abortion and health care. And while he hasn't flip-flopped on his membership in the Church of Jesus Christ of Latter-day Saints, he has been loathe even to mention it in public.
In his 2008 "Faith in America" speech, Romney boldly proclaimed his religious heritage. "I believe in my Mormon faith and I endeavor to live by it," he said. "My faith is the faith of my fathers - I will be true to them and to my beliefs."
But in recent years he has been hiding that faith under a basket. In fact, in a much anticipated speech to evangelicals at Liberty University in May, he never used the M-word.
Follow the CNN Belief Blog on Twitter
The concern is there is little to be gained (and much to be lost) by emphasizing his Mormonism.
Latter-day Saints founder Joseph Smith was assassinated during his run for president in 1844, and anti-Mormonism has a long and sordid history in American life. Today many on the secular left and the religious right alike are wary of a Mormon president, and according to a recent Gallup Poll roughly one in six Americans say they would not vote for an otherwise qualified Mormon.
For all these reasons, Romney's campaign strategy so far seems to have been two-fold:
1. Whenever possible, avoid talking about Mormonism.
2. When pressed, speak of the importance of religion in general and emphasize the common moral values shared by Mormons and evangelicals.
3. Emphasize the American heritage of religious liberty.
I have been arguing for months that this strategy is not sustainable. What self-respecting debate moderator wouldn't jump at the chance to ask Romney about how his Mormonism might affect his policies on taxation or food stamps or war with Iran?
CNN's Belief Blog: The faith angles behind the biggest stories
And is it really plausible to do the two-step around the religion question all the way to November when the candidate in question may well be the most religious candidate in U.S. history - someone who spent two years as a missionary, followed by decades of church service, first as the Mormon equivalent of a Methodist pastor and then as the Mormon equivalent of an Episcopal priest?
It made sense for John Kennedy to draw a sharp line in 1960 between his private Catholic faith and his public life since he came from a Democratic Party that followed Thomas Jefferson arguing for the strict separation of church and state.
But Romney's GOP has spent a generation attempting to overthrow the Jefferson/Kennedy consensus by bringing religion ever deeper into U.S. public life. So it just doesn't make sense for this Republican nominee to try to cordon off his private faith from his public policies.
CNN Explains: What's Mormonism?
For all these reasons, I have argued repeatedly that Romney would be well advised to take the initiative - to define his faith in his own terms rather than awkwardly and defensively fielding (or fumbling) questions about it.
Now it seems like a faith offensive may be in the offing, not least at the upcoming convention.
But how to talk about Mormonism without unearthing all the awkward stuff - the history of polygamy and theocracy, the Mormon underwear?
One way, of course, is to try to emphasize the values similarities between evangelicals and Mormons - on questions like abortion and gay rights. But an even more effective way may be simply to invite reporters to church.
Like any religion, Mormonism has changed over time. And today Mormon services don't look all that different from Methodist worship. In fact, the common theme coming out of much of the reporting about Romney's church service Sunday seemed to be how unremarkable it was.
In Buzzfeed, reporter McKay Coppins, who also happens to be a Mormon, referred to that service as an example of "the fundamentally un-exotic Mormon experience."
Admittedly, they serve bread and water rather than bread and wine, but Latter-day Saints worshippers praise Jesus in song as their "Redeemer" and send prayers up to their "Heavenly Father." And when their worship service is over they march off to Sunday school.
For generations, scholars of religion focused their research almost exclusively on Scriptures and belief. In recent years they have shifted their collective focus to religious practice. Perhaps that is the strategy of the Romney campaign, to shift the focus from the eccentricities of the Book of Mormon and the heterodoxy of Mormon beliefs to the ho-hum of hymns sung at 10 a.m. on a New Hampshire Sunday.
If I have the tune right, the message seems to be that Romney is one of us, and his religion is not so different from whatever yours might be.
Will that message resonate?
It depends. It depends on what Americans know about Mormonism and about their own creeds. However, it also depends on how much they think faith should matter in presidential politics. Ironically, if voters follow the Republican line on that one, Romney might well lose. If they follow Jefferson and Kennedy, he has at least a fighting chance.
The opinions expressed in this commentary are solely those of Stephen Prothero.