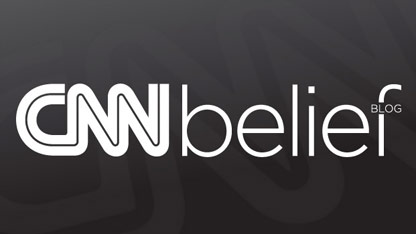 By Arielle Hawkins, CNN
Here's the Belief Blog's morning rundown of the top faith-angle stories from around the United States and around the world. Click the headlines for the full stories.
From the Blog: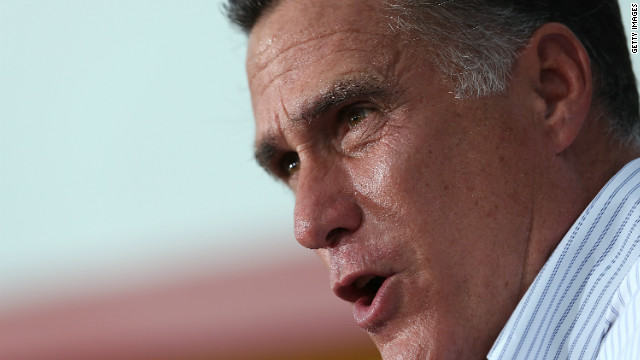 CNN: A look into Romney's religion
For many voters, getting to know Mitt Romney as a candidate also means sorting out facts from fiction about Mormonism. CNN's Gary Tuchman reports.
CNN: Ryan faces split among fellow Catholics
Lisa Sylvester reports on the split support for Paul Ryan among his fellow Catholics, including some activist nuns.
Tweet of the Day:
[tweet https://twitter.com/ifyc/status/238006554337624064%5D
Belief on TV:
Enlightening Reads:
Religion News Service: Conservative law firm fights atheists' suit over cross at 9/11 museum
A lawsuit that was filed by the group American Atheists to keep a revered cross out of the National September 11 Museum is being challenged by a conservative law firm that defends the public display of religious symbols. The American Center for Law and Justice filed a friend-of-the-court brief Monday (Aug. 20) on behalf of the suit's two defendants, the National September 11 Memorial & Museum Foundation and the Port Authority of New York and New Jersey, which owns the site.
Huffington Post: Bryan Fischer Says Todd Akin's Comments About 'Legitimate Rape' Were 'Absolutely Right'
Bryan Fischer of the American Family Association, a conservative Christian group, said that Rep. Todd Akin (R-Mo.) was "absolutely right" to claim that women cannot become pregnant from "legitimate rape." The host of the talk radio show Focal Point said that the trauma from a "real, genuine rape, a case of forcible rape" would make it "difficult" for a woman to conceive a child, Right Wing Watch notes.
JTA: German rabbi criminally charged for performing circumcisions
A rabbi in Bavaria has been slapped with criminal charges of committing bodily harm, in the first known case to arise from an anti-circumcision ruling in May. The charge against Rabbi David Goldberg, who is a mohel, or ritual circumciser , means that the May decision in the state of Hesse has been applied in Bavaria, confirming the fears of Jewish leaders here that the local ruling would have a wider impact.
Bangkok Post: Dhammakaya 'knows' Jobs' afterlife
Wat Phra Dhammakaya in Pathum Thani province on Monday stirred an internet controversy when it released an article on its website referring to the afterlife of Apple co-founder Steve Jobs, claiming the American legend has been reincarnated as a mid-level angel dwelling not far from his Apple office in a parallel world. According to the temple's website (www.dmc.tv), the article named "Where is Steve Jobs?" was in answer to questions about Jobs's afterlife that had been asked by a man identified as Tony Tseung, a senior engineer at Apple's headquarters in Cupertino, California.
Excerpt of the Day:
Legitimate questions might be asked, such as 'If God already knows what we need, and the always-faithful Father has promised to meet our needs, then why bother to pray? Will he not meet our needs anyway?'…The reason is quite simple. The process of prayer is more about changing us than it is about moving God to action. It is an act of worship, whereby our hearts are exercised in faith, not merely a religious ritual or another means to make our personal Christmas wish-list known.
Dr. Paul Tautges, pastor of Immanuel Bible Church in Wisconsin and author of Counsel One Another, Comfort Those Who Grieve and The Discipline of Mercy, blogs for Christian Post Guest Voices.
OPINION OF THE DAY: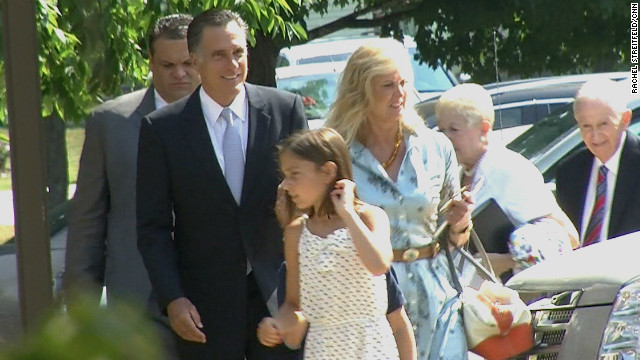 CNN: My Take: Romney should take reporters to church more often
Stephen Prothero, a Boston University religion scholar and author of "The American Bible: How Our Words Unite, Divide, and Define a Nation," explains why "Romney would be well advised to take the initiative – to define his faith in his own terms rather than awkwardly and defensively fielding (or fumbling) questions about it."
Join the conversation…
CNN: Girl held on Pakistan blasphemy charge
An 11-year-old Christian girl has been arrested and detained on charges of blasphemy for allegedly desecrating pages from the Quran in the Pakistan capital Islamabad. According to a statement released by the President's office on Sunday, the girl, identified as Ramsha, was accused by a local resident of burning pages of the Muslim holy text after she gathered paper as fuel for cooking. Local media reports said the girl has Down syndrome.