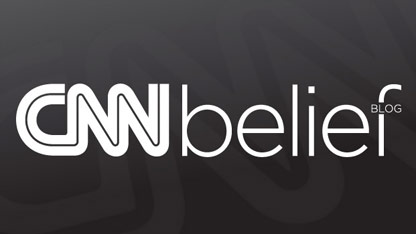 By Arielle Hawkins, CNN
Here's the Belief Blog's morning rundown of the top faith-angle stories from around the United States and around the world. Click the headlines for the full stories.
From the Blog: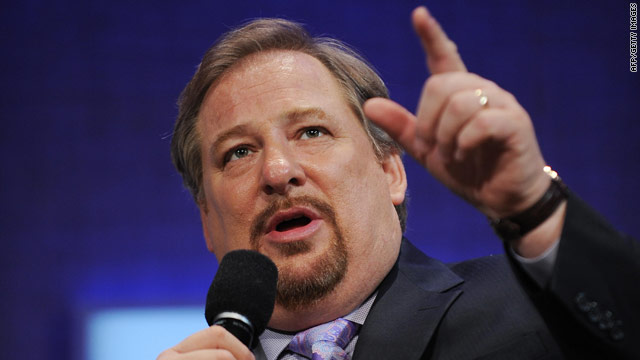 CNN: Rick Warren cancels presidential forum; mixed explanations as to why
High-profile pastor Rick Warren has called off plans for a presidential forum that he said was scheduled to include both major party candidates, but there are conflicting accounts about why the event was canceled. Warren told the Orange County Register that he was nixing his "civil forum" because of the toxic political climate.
CNN: Conservative Christians rally around Akin in face of GOP criticism
Even as the official Republican Party continues to try to derail Missouri Senate candidate Todd Akin over his remarks about "legitimate rape," a powerful force within the GOP has begun rallying to the candidate's side: the party's socially conservative base. Powerful Christian activists in the GOP have begun pushing back against party leadership, alleging it has gone too far in trying to thwart Akin and that it is attempting to sideline issues that social conservatives care about, such as abortion.
CNN: Cardinal Dolan to offer closing prayer at Republican Convention
Roman Catholic Cardinal Timothy Dolan, America's highest-profile Catholic official, will deliver the closing prayer at next week's Republican convention, in another sign of how important the Catholic vote is expected to be this year. Dolan is the president of the United States Conference of Catholic Bishops, the church's U.S. arm, and has been an outspoken critic of the Obama administration's rule requiring insurance companies to grant employees no-cost contraception coverage.
Tweet of the Day:
[tweet https://twitter.com/JoelOsteen/status/238786924452642816%5D
Belief on TV:
Enlightening Reads:
Huffington Post: Joe Walsh Meeting With Muslims In Illinois After 'Radical Islam' Remarks
Rep. Joe Walsh (R-Ill.) is no stranger to controversy, but in the wake of his recent comments about radical Muslims "trying to kill Americans every week," members of the Muslim community in Illinois are hoping to show the congressman they are just as American as he is. According to the individuals leading the effort, Walsh, who represents Illinois' 8th congressional district, has agreed to meet with members of the local Muslim community on Friday.
Religion News Service: Romney says tax returns would publicize private Mormon tithing
Mitt Romney says in a new interview that one of the reasons he's distressed about disclosing his tax returns is that everyone sees how much money he and his wife, Ann, have donated to his Mormon church, and that's a number he wants to keep private.
JTA: RJC, ECI demand removal of 'radical' rabbi from Obama list
Two conservative groups called on the Obama campaign to sever ties with a "radical" on its newly-released list of more than 600 rabbis who support the president's reelection. The campaign rejected the demand. The Republican Jewish Coalition on Thursday "expressed profound outrage" that Rabbi Lynn Gottlieb, a Renewal rabbi from California that the RJC described as a "radical rabbi", is part of Rabbis for Obama, which was launched Tuesday. Gottlieb sits on the advisory board of Jewish Voice for Peace, a group that is active in the campaign to use boycott, divestment and sanctions to pressure Israel into ending the occupation of the West Bank, and that has no official position on whether Israel should exist as a Jewish state.
New York Times: Preserving the Passion of India's Roots Music
Lakha Khan sat on the floor of a stone hut, legs crossed and white turban in place. There he coaxed a bright, high-pitched, dizzyingly fast melody from his violinlike sarangi. Mr. Khan, 66, is one of the few remaining Sindhi sarangi players among the Manganiyars, a caste of hereditary Muslim musicians who live in this desert state of Rajasthan. He usually plays for hours with no more company than a couple of passing goats, but Ashutosh Sharma and Ankur Malhotra are working to preserve the music of the Manganiyars, whose songs — devotionals as well as stories of births, deaths and love, often about the Hindu families that are their patrons — have no written record.
Quote of the Day:
I am making it very clear that the interest of religious freedom is something I support wholeheartedly and will work with him [Cardinal Dolan] and with others to assure that each piece of legislation that we consider is thought also in terms of its impact on religious freedom and tolerance. This is a nation where our first freedom is the right to worship God as we choose, and any effort on the part of the federal government to intrude on religious liberty and to reject tolerance in favor of a government mandate is a violation of that first freedom.
Republican presidential candidate Mitt Romney discusses religious freedom with Raymond Arroyo in an exclusive interview on the EWTN show "The World Over."
Join the conversation…
CNN: Anti-abortion movement stands by 'no exceptions' orthodoxy amid controversy
Both Todd Akin's claim that women's bodies can prevent contraception in cases of "legitimate rape" and the GOP's newly-adopted platform language calling for a constitutional ban on abortion have provoked controversy for largely the same reason: They showcase the belief that all abortions should be illegal, without exception.