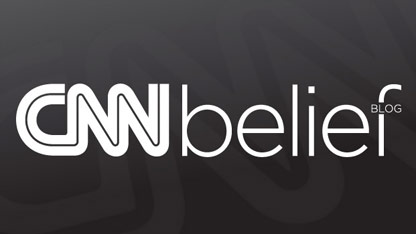 By Arielle Hawkins, CNN
Here's the Belief Blog's morning rundown of the top faith-angle stories from around the United States and around the world. Click the headlines for the full stories.
From the Blog:
CNN: God's Warriors
For the first time the documentaries, God's Jewish, Muslim & Christian Warriors, are available online. CNN chief international correspondent Christiane Amanpour traveled to six countries on four continents to examine the intersection between religion and politics and the effects of Christianity, Islam and Judaism on politics, culture and public life.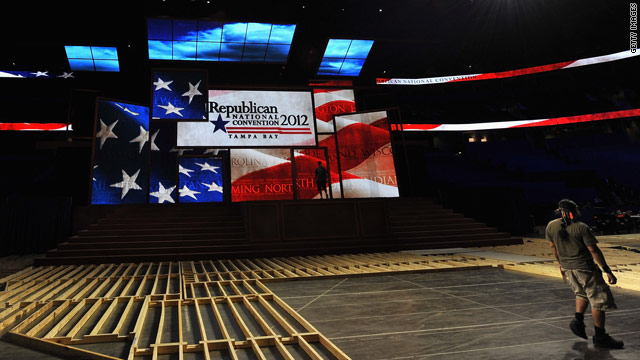 CNN: 8 ways faith will matter at the Republican National Convention
For the next five days, the eyes of the political world will be on Tampa, Florida, the site of the Republican National Convention. And though politics will be the name of the game, it's a safe bet that religion will also play a major role. The convention opens with a prayer from a Hispanic evangelical leader and closes with a benediction from a Catholic cleric who's sometimes called "America's pope." Here are eight ways faith will matter this week.
CNN: Explainer: Pakistan's blasphemy laws
An 11-year-old girl is being accused of blasphemy in Pakistan. Her accusers says she burned pages from the Quran, Islam's holy book. Now, she is being detained by authorities, and her family appears to be on the run. The case is drawing the country's complex laws about blasphemy into the spotlight again. Here is a primer on the country's laws.
CNN: First lady meets with victims, families of Sikh temple shooting
Michelle Obama met privately Thursday with victims and surviving family members of the mass shooting at a Wisconsin Sikh temple earlier this month. On Thursday, the first lady first met with the gurdwara secretary, Kulwant Singh Dhaliwal, and Mayor Stephen Scaffidi in the hallway of Oak Creek High School.
Tweet of the Day:
[tweet https://twitter.com/HuffPostRelig/status/239791838872104961%5D
Belief on TV:
Enlightening Reads:
The Guardian: Libya militants bulldoze Sufi mosque
Armed men have bulldozed a mosque containing Sufi Muslim graves in the centre of the capital, Tripoli, in broad daylight, in what appeared to be Libya's most blatant sectarian attack since the overthrow of Muammar Gaddafi. Government officials condemned the demolition of the large mosque and blamed an armed group who, they said, viewed its graves and shrines to Sufi figures as un-Islamic. It was the second razing of a Sufi site in two days. Ultra-conservative Islamists wrecked Sufi shrines with bombs and another bulldozer and set fire to a mosque library in the city of Zlitan early on Friday, an official said. Libya's interim interior minister resigned on Sunday after coming under harsh criticism for his ministry's neglect during the shrine attacks.
Religion News Service: New poll finds Americans evenly divided in views of Muslims
Americans are almost evenly divided in how they view Muslims, according to a survey released Thursday (Aug. 23) by the Arab American Institute in Washington. But the online survey, which also gauged views on Mormons, Jews, Catholics, evangelicals, Buddhists and Hindus also found a striking generational gap and significant differences between political groups.
Haaretz: Shas spiritual leader calls on Jews to pray for annihilation of Iran
Rabbi Ovadia Yosef, who was updated last week on the Iranian nuclear project, ioon Saturday called on Jews to pray for the destruction of Iran. During his weekly sermon, the ultra-Orthodox leader of the Shas party stated that his followers should pray for the annihilation of the enemies of the Jewish people during Rosh Hashana (Jewish New Year), with an emphasis on Iran and Hezbollah.
Christian Post: Pentecostal Woman Sues Burger King After Being Fired for Wearing Skirt
A Christian Pentecostal has filed a religious discrimination lawsuit against a Texas Burger King after it fired her for wearing a skirt.
Ashanti McShan says she adheres to an interpretation of the Bible "about the wearing of clothing that is befitting of specific gender," according to the U.S. Equal Employment Opportunity Commission which filed the suit Wednesday on her behalf. The fast-food company was aware of McShan's belief as she had informed them during her job interview, EEOC claims. Though she was told that she would be allowed to wear a skirt on the job, she was later sent home when she arrived at orientation with a skirt. She was not asked to return, according to EEOC.
Huffington Post: Spike Lee Focuses On Faith In "Red Hook Summer"
Spike Lee sounded a bit like an expert on the challenges facing the church as he promoted his new movie "Red Hook Summer." "Any church whose members are senior citizens and there's no youth coming behind, they're going to die out," Lee said in a roundtable discussion with reporters. "Red Hook Summer" opens Friday (Aug. 24) in cities such as Washington, Chicago, Atlanta and Los Angeles. The movie's main character echoes Lee's call to get young people to church, but he also has a particular drive to evangelize his grandson, who traveled from suburban Atlanta to spend the summer in the struggling Red Hook neighborhood of Brooklyn, N.Y.
Excerpt of the Day:
The cozy relationship between a sizable portion of U.S. bishops and the Republican Party should be cause for concern, and not just among progressive Catholics…Cardinal Dolan's appearance in Tampa will damage the church's ability to be a moral and legitimate voice for voiceless, as those who view the Catholic Church as being a shill for the GOP have just a bit more evidence to prove their case.
Michael O'Loughlin, a contributor to America Magazine's blog "In All Things", offers his views on Cardinal Dolan's role in the Republican National convention.
Join the conversation…
CNN: Conservative Christians rally around Akin in face of GOP criticism
Even as the official Republican Party continues to try to derail Missouri Senate candidate Todd Akin over his remarks about "legitimate rape," a powerful force within the GOP has begun rallying to the candidate's side: the party's socially conservative base. Powerful Christian activists in the GOP have begun pushing back against party leadership, alleging it has gone too far in trying to thwart Akin and that it is attempting to sideline issues that social conservatives care about, such as abortion.