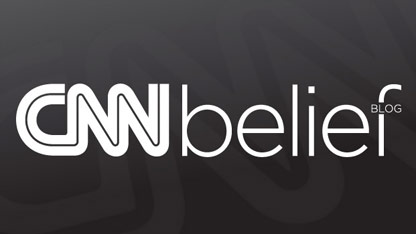 By Arielle Hawkins, CNN
Here's the Belief Blog's morning rundown of the top faith-angle stories from around the United States and around the world. Click the headlines for the full stories.
From the Blog:
CNN: San Francisco archbishop apologizes after DUI arrest
The newly appointed archbishop of San Francisco apologized Monday after being arrested Saturday in San Diego on an allegation of driving under the influence. "I apologize for my error in judgment and feel shame for the disgrace I have brought upon the church and myself," Archbishop-designate Salvatore Cordileone said in a written statement.
CNN: Hate crimes trial against Amish begins
Federal prosecutors are expected to argue that an Amish sect leader, accused of orchestrating beard-cutting attacks against fellow Amish men, was operating a cult out of his family compound in rural Ohio. The sect leader, Samuel Mullet Sr., is one of 16 Amish men and women charged with federal hate crimes in the beard-cutting attacks last year. The trial began Monday with jury selection in federal court in Cleveland. Mullet and several of his sons, who were arrested in December, are among those on trial.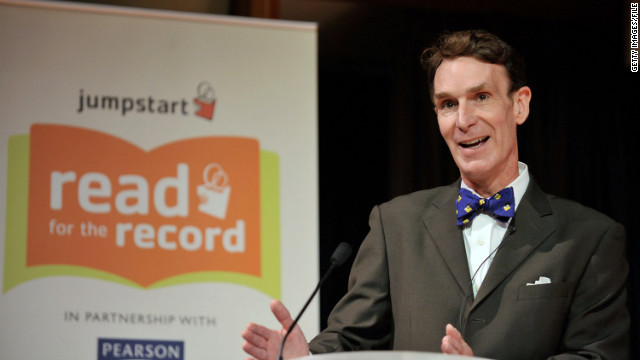 CNN: Bill Nye slams creationism
Famed TV scientist Bill Nye is slamming creationism in a new online video for Big Think titled "Creationism Is Not Appropriate For Children." "Denial of evolution is unique to the United States," Nye begins in a YouTube video posted on Thursday. The video quickly picked up steam over the weekend and as of Monday morning had been viewed more than 1,100,000 times. Nye – a mechanical engineer and television personality best known for his program, "Bill Nye the Science Guy" – said the United States has great capital in scientific knowledge and "when you have a portion of the population that doesn't believe in it, it holds everyone back."
CNN: Atheist group removes billboards targeting presidential candidates' religious faith
An atheist group that raised a pair of billboards taking aim at the presidential candidates' religion at the site of next month's Democratic National Convention has pulled the signs after what the group called a "large volume of threats." The billboards, sponsored by American Atheists, took aim at Mormonism and Christianity and went up this month in Charlotte, North Carolina, which will play host to the Democratic convention.
Tweet of the Day:
[tweet https://twitter.com/RickWarren/status/240333380678467584%5D
Enlightening Reads:
Tablet Magazine: GOP Convention's Rabbi-in-Chief
With all the speculation in recent weeks over whether Mitt Romney would tap a fellow Mormon to deliver a prayer at the Republican National Convention, one never would have guessed that the opening invocation would be delivered by a rabbi. But on Tuesday afternoon, when the convention makes its belated beginning after being postponed due to inclement weather, Rabbi Dr. Meir Soloveichik will be the clergyman kicking off the proceedings.
USA Today: Cardinal Dolan to Romney, Obama: Pledge to play nice
The deeply traditionalist Catholic Knights of Columbus want GOP contender Mitt Romney, President Obama and their running mates to all sign a civility pledge. Handing out the invite: Cardinal Timothy Dolan. Dolan, archbishop of New York and president of the U.S. bishops, who will give the closing prayer for the RNC and has offered/pushed the DNC to invite him as well, says the goal is..."so that the upcoming campaign will remain focused on the critical issues facing our nation, and not on personal attacks."
Huffington Post: Seminary Debt Rising: Clergy Postpone Starting Families, Face Bankruptcy
National data from The Center for the Study of Theological Education at Auburn Theological Seminary indicates both the number of students entering seminary with debt and the amounts they have to pay back upon entering the workforce are increasing substantially. It is no longer unusual for seminary graduates to leave school with $70,000 to $80,000 in debt, says Sharon Miller, associate director of the center. A separate study on the impact of educational debt on Catholic vocations showed that rising levels of student loans are forcing some religious orders to make tough choices about prospective sisters, brothers and priests.
Religion News Service: Lily Dale, N.Y.: A gated community for spiritualists
The lobby and the wide front porch of the Lily Dale's Maplewood Hotel are typical of a place built in 1888, except for the sign that reads "No readings, healing circles or seances in this area please."
For 133 years, Lily Dale has been home to the Lily Dale Assembly, a religious organization of mediums and healers who claim to communicate messages from those who have passed on to those still living on the Earthly plane.
Quote of the Day:
Consistently, it's been shown that spirituality is associated with health, greater academic achievement and, of great importance to teens, more meaning and purpose…spirituality, globally, helps children and adolescents to thrive.
Lisa Miller, director of clinical psychology at Columbia University, researches the effects of spirituality on children's development. She offers her views regarding Camp Quest Northwest, a self-described summer camp for "children from atheist, agnostic, humanist, and other freethinking families."
Join the conversation…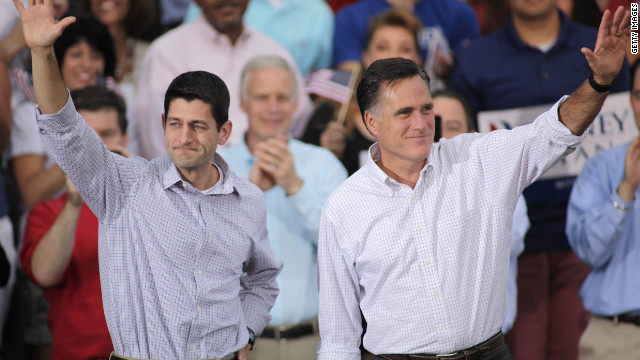 CNN: 8 ways faith will matter at the Republican National Convention
For the next four days, the eyes of the political world will be on Tampa, Florida, the site of the Republican National Convention (which will now get started Tuesday, after Tropical Storm Isaac cancelled Monday's events). Though politics will be the name of the game, it's a safe bet that religion will also play a major role. The convention opens with a prayer from a Hispanic evangelical leader and closes with a benediction from a Catholic cleric who's sometimes called "America's pope."