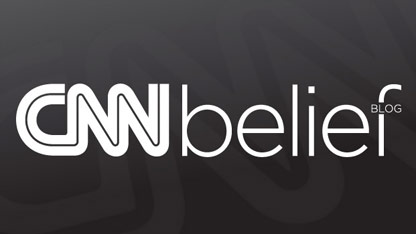 By Arielle Hawkins, CNN
Here's the Belief Blog's morning rundown of the top faith-angle stories from around the United States and around the world. Click the headlines for the full stories.
From the Blog: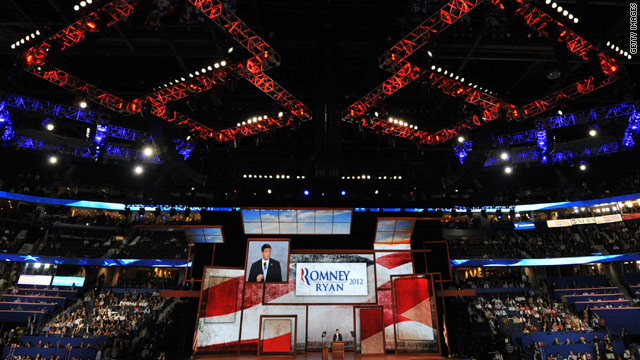 CNN: My Faith: My Sikh prayer for the Republican National Convention
On Wednesday Ishwar Singh, president of the Sikh Society of Central Florida, became the first Sikh American in U.S. history to deliver the invocation at a national convention. Singh reflects on this opportunity to share his faith with the nation.
Tweet of the Day:
[tweet https://twitter.com/DrNaif/status/241022076322975744%5D
Belief on TV:
Enlightening Reads:
CNN: Pakistan court postpones bail decision for girl accused of burning Quran
A Pakistani court on Thursday postponed a decision on whether to grant bail to a Christian girl accused of burning pages of the Quran in a case that has heightened religious tensions in the capital, Islamabad. The Pakistani authorities have come under pressure to guarantee the safety of the girl, identified as Rimsha, in a country where people accused of blasphemy have been killed by members of the public in the past.
New York Times: In India, Businesses Named After Hitler Defend Their Decision
What's wrong with naming your business after Adolf Hitler? So asks Rajesh Shah, the co-owner of Hitler, a menswear store in Ahmedabad, Gujarat, which opened earlier this month. Mr. Shah said in a telephone interview that his shop is named after his business partner's grandfather, who was nicknamed Hitler after he acted the role in a college play. The name stuck, owing to the grandfather's strict disposition.
Huffington Post: Father Benedict Groeschel, American Friar, Claims Teens Seduce Priests In Some Sex Abuse Cases
In a recent interview with the National Catholic Register, Father Benedict Groeschel, of the conservative Franciscan Friars of the Renewal, said that teens act as seducers in some sexual abuse cases involving priests. In an interview with the National Catholic Register posted this week, Groeschel was asked about his work with the very conservative Friars of the Renewal, a breakaway order he founded 25 years ago. The conversation took an interesting turn, however, when the editor asked about the 78-year-old's work with sexual abuse perpetrators.
Religion News Service: Washington churches told not to collect funds for gay marriage fight
Churches in Washington state are being reminded that collecting money for a political cause is not OK - including a high-stake ballot battle over gay marriage. The state's Public Disclosure Commission recently learned that Roman Catholic Bishop Joseph Tyson of Yakima sent a letter to pastors in 41 parishes asking them to take up a special collection for Preserve Marriage Washington, the group that is trying to overturn the state's same-sex marriage law.
Catholic News Service: Bishops say Pelosi misrepresented abortion teaching in TV interview
The chairmen of the U.S. bishops' pro-life and doctrine committees criticized House Speaker Nancy Pelosi, saying she "misrepresented the history and nature of the authentic teaching of the Catholic Church on abortion" in a nationally televised interview Aug. 24. Pelosi, D-Calif., who is Catholic, said in an appearance that day on NBC's "Meet the Press" that church leaders for centuries had not been able to agree on when life begins. An Aug. 25 statement by Cardinal Justin Rigali of Philadelphia and Bishop William E. Lori of Bridgeport, Conn., said the church since the first century "has affirmed the moral evil of every abortion."
Quote of the Day:
Atheists who remain silent about Islamophobia aren't just missing out on a strategic opportunity to highlight the parallels between their own experiences and those of other disenfranchised religious minorities—they're opting out of an opportunity to do what is right, to take the moral high road, and to demonstrate what we keep telling the rest of the world: that atheists can be "good without God."
Chris Stedman, the Assistant Humanist Chaplain and Values in Action Coordinator for the Humanist Community at Harvard, explains why "Atheists ignore Islamophobia at their own peril."
Join the conversation…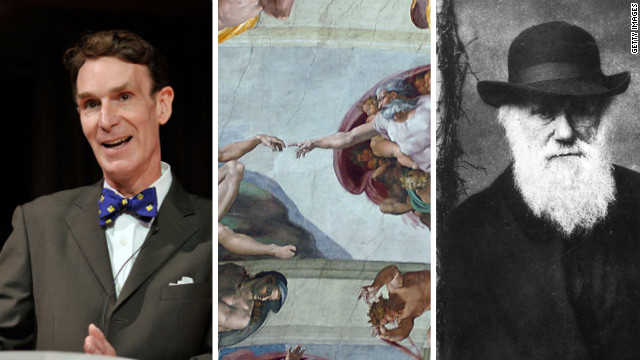 CNN: Your Take: 5 reactions to Bill Nye's creationism critique
Bill Nye does not think that children should be taught to deny evolution, and a YouTube video of him explaining why has gone viral. The CNN Belief Blog's report on the video has generated around 10,000 comments and thousands of Facebook shares since Monday.