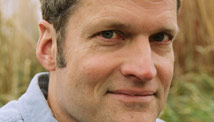 Editor's note: Stephen Prothero, a Boston University religion scholar and author of "The American Bible: How Our Words Unite, Divide, and Define a Nation," is a regular CNN Belief Blog contributor.
By Stephen Prothero, Special to CNN
When I went to Bali a few years ago, I didn't go, like most tourists, for the beaches or, like Elizabeth Gilbert, for love. I went for the religion. I wanted to learn something about the unique brand of Hinduism practiced there.
Balinese Hinduism differs from Indian Hinduism in many ways. For example, in Balinese temples there are often no images of God. But for me the most arresting religious image I encountered was the empty chair.
I saw this chair, typically crafted of stone, everywhere in Bali—on streetcorners and mountaintops, and in households and rice fields. It is a shrine to Ida Sanghyang Widhi, the High God to Balinese Hindus. And it symbolizes, among other things, the indescribability of the divine.
Historians say this icon was brought to Bali in the sixteenth century from Java. Religious Studies scholars see some Buddhist influence here, which would not be surprising since Buddhism thrives throughout the Indonesian archipelago that encompasses Bali.
Follow the CNN Belief Blog on Twitter
I saw the empty chair as an invitation—an invitation to reckon with God on your own terms and in your own way. I also saw it as an elegant refusal—a refusal to reduce God to simplistic terms we can understand.
Clint Eastwood has now turned "the empty chair" into a meme of a very different sort. In his speech on Thursday at the Republican National Convention, he argued with an invisible Barack Obama in an empty chair, drawing applause from the audience but upstaging Mitt Romney in the process.
What struck me as I saw this performance was how different Eastwood's use of the empty chair was from how people use it in Bali.
In Bali, to stand in front of the empty chair is to reckon with your limits, and particularly with what you don't know. But Eastwood and those who applauded him were driven by hubris, not humility. They claimed to know what Obama would say if he were in fact sitting in that chair, and of course the words they put in his mouth (including profanities) were words of their choosing, not his.
CNN's Belief Blog: The faith angles behind the biggest stories
My point is not that Obama is a God and should be treated with the reverence of one. Far from it. Obama is a human being, and like every human being he has made mistakes.
My point is that, even as religion has moved to the center of American political life, humility has moved to the periphery.
One of the functions of religion has traditionally been to remind us of our limits: we are sinners, and only God is God; we see through a glass darkly, and only God sees face to face. But we have turned that function off.
Today's political religion puts human beings above God. It turns God into a pawn in our political chess games, brazenly enlisting God's support for our particular policies on tax rates or abortion or the war in Afghanistan.
Once you have accustomed yourself to putting words in the mouth of God, it is pretty easy to start putting words in the mouths of your political opponents. You run not against the real Obama, his words and his actions, but against your own made up "invisible Obama."
Instead of taking their cues from a Hollywood director, Republicans should follow the example of a great Republican, and perhaps the greatest American, Abraham Lincoln. In the face of a culture war that turned into the Civil War, Lincoln pleaded for a civil politics in both North and South. "We are not enemies, but friends," he said in his First Inaugural Address. "We must not be enemies."
In his Second Inaugural, Lincoln humbly confessed his confusion over what God was doing in allowing the Civil War to drag on and take so many lives, only to conclude that "the Almighty has His own purposes."
Lincoln's political piety was a faith of the Balinese empty chair—a humble faith that knew its own limits and confessed its own confusion. I'll take that over Eastwood's variety any day.
The opinions expressed in this commentary are solely those of Stephen Prothero.